November promo trailer:
(https://www.youtube.com/watch?v=ebA0a6KfV6o&feature=youtu.be)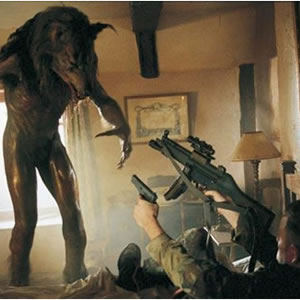 November on Horror Channel has a distinctive cutting-edge with a Saturday night prime-time BLOODY BRITISH SEASON, celebrating the new wave of British horror movies that reinvigorated the UK horror industry in the early 2000s. There are 9pm network premieres for Neil Marshall's sensational werewolf debut feature DOG SOLDIERS (2002) (Sat 11 Nov); his monstrous all-female star cast follow-up THE DESCENT (2005) (Sat 25 Nov), Christopher Smith's underground ghost train journey through hell, CREEP (2004) (Sat 18 Nov); and Nick Hamm's psychologically gripping THE HOLE (2001) (Sat 4 Nov), with Keira Knightley in her first significant film role.
Sharknado 5: Global Swarming
And the cuts get deeper with a SHARKMANIA MARATHON – a slew of six salt-water B-movie shockers on Sunday 12 October, highlighted by the network premieres of the last two
adventures in the sky-flying sharks cult franchise SHARKNADO 4: THE 4TH AWAKENS (2016) at 8.10pm and SHARKNADO 5: GLOBAL SWARMING (2017) on at 9.50pm. The other teeth-chattering offerings are: PLANET OF THE SHARKS (2016), SUPER SHARK (2011), ICE SHARKS (2016) and THE REEF (2010).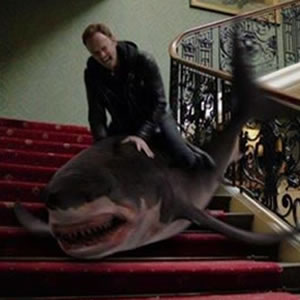 There are seven other primetime network premieres this month: M. Night Shyamalan's boldly unsettling survival movie THE HAPPENING (2008), starring Mark Wahlberg; Paul Schrader's hypnotic & erotic classic CAT PEOPLE (1982); Christopher Smith's hilariously shocking SEVERANCE (2006) starring Danny Dyer and Andy Nyman; Victor Salva's dazzling American Gothic sequel JEEPERS CREEPERS 2 (2003); SILENT HILL (2006), Christophe Gans's eerie adaptation of Konami's video game series of the same name; Fran Rubel Kuzui's BUFFY THE VAMPIRE SLAYER (1992), starring Donald Sutherland, Rutger Hauer and Hilary Swank; and croc-shocker LAKE PLACID 2 (2007).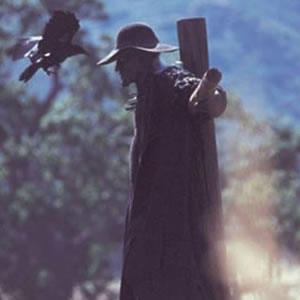 PLUS… Season 2 of the classic sci-fi series LOST IN SPACE transports us back to our favourite cosmic family from Tues 14 October, weekdays at 20:00. Created and produced by Irwin Allen, the hugely popular franchise follows the adventures of the Robinsons and their surprisingly human Robot, a family of space colonists who struggle to survive in a strange and often hostile universe after their ship is sabotaged by the roguish Dr Zachary Smith and thrown off course.
TV: Sky 319 / Virgin 149 / Freesat 138 | Freeview 70
www.horrorchannel.co.uk | twitter.com/horror_channel | facebook.com/horrorchannel
Press enquiries:
Greg Day, Clout Communications
07889 861646