Back to News list
NYX UK vintage month
The No.1 Fast TV channel for horror fans presents a vintage month of memorable movies

Freeview 289 / Channelbox App / TCL TVs / Distro TV
Facebook | Twitter | Instagram | YouTube
Press hub: Images / posters: https://www.bit.ly/nyxtv
Menacing mind readers, psychotic dogs, winged marauders, evil entities and mutant babies invade NYX UK in November, as the channel, now on Freeview 289, presents six classic premieres, including sci-fi favourite INVADERS FROM MARS, thrilling creature feature THE GIANT CLAW, Larry Cohen's memorable cult horror IT'S ALIVE (1974), terrifying canine chiller MAN'S BEST FRIEND and Hammer's mysterious X THE UNKNOWN, which headlines the popular 9pm 'Hammer Sundays' strand.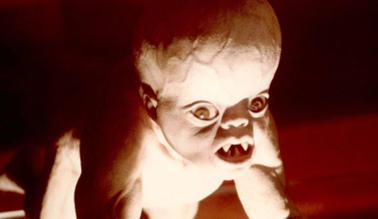 There is also a channel premiere for the timeless gothic horror MURDER IN THE RUE MORGUE (1932), starring Bela Lugosi, and to celebrate Boris Karloff's birthday on November 23rd there is a double-bill of T Hayes Hunter's enduring THE GHOUL (1933), co-starring Ralph Richardson in his movie debut, and Roger Corman's infamous THE TERROR (1963), co-starring Jack Nicholson.
Other monthly highlights include Pete Walker's seminal seventies British horror FRIGHTMARE, werewolf thriller THE BEAST MUST DIE, feminist slasher THE SLUMBER PARTY MASSACRE, Sergio Martino's masterful giallo YOUR VICE IS A LOCKED ROOM AND ONLY I HAVE THE KEY and gripping horror-infused crime thriller THE CIRCUS OF FEAR, starring Christopher Lee and Klaus Kinski.
Plus. Friday late-night horror is given a visually enthralling Gallic flavour with four Jean Rollin classics: THE NUDE VAMPIRE, DEMONIACS, LIVING DEAD GIRL and THE IRON ROSE.
---
Primetime films in transmission order: 
Fri 3 Nov @ 21:00 – INVADERS FROM MARS (1953) *Channel premiere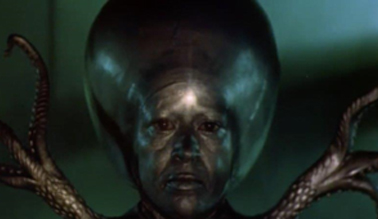 A young boy, David, witnesses a flying saucer bury itself in a sandpit behind his house. He starts noticing strange behaviour in the adults around him, beginning with his own parents, and realises that humans are being brainwashed by the Martian invaders. Who does David turn to for help? Directed by William Cameron Menzies, this is a quintessential 1950s science fiction film, capturing the era's Cold War paranoia and the fear of unknown threats.
Saturday 4 Nov @ 21:00 – THE GIANT CLAW (1957) *Channel premiere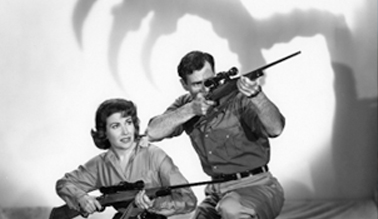 When a strange flying object is spotted, it is believed to be a UFO. However, it turns out to be an extraterrestrial bird made of anti-matter which leaves a trail of death and destruction in its wake. "The Giant Claw" stands as a testament to the creature features of the 1950s, combining elements of science fiction with the ever-present fear of the unknown during the Cold War era. Directed by Fred F. Sears.
Sun 6 Nov @ 21:00 – X THE UNKNOWN (1956) *Channel Premiere
*Part of Hammer Sundays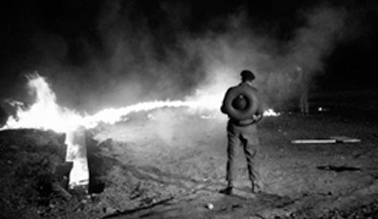 Dr Adam Royston (Dean Jagger), stars as a nuclear scientist tasked with understanding and ultimately halting this radioactive menace. As the entity moves and consumes, it leaves a trail of death and devastation, melting anything, and anyone in its path. Emerging from the prolific era of 1950s British science fiction and horror, this Hammer production, directed by Leslie Norman, stands as a chilling foray into the realm of the mysterious and the unexplained.
Wed 8 Nov @ 21:00 – THE SLUMBER PARTY MASSACRE (1982)
A high school senior, Trish, decides to throw a slumber party while her parents are away. However, unbeknownst to the partygoers, an escaped killer with a penchant for power drills, is on the loose. As the body count rises, the young women must band together to battle the relentless killer. Directed by Amy Holden Jones and penned by feminist author Rita Mae Brown, the movie is often recognised not just for its visceral thrills but also for its undercurrents of social commentary, particularly on gender roles and exploitation.
Thursday 9 Nov @ 21:00 – YOUR VICE IS A LOCKED ROOM AND ONLY I HAVE THE KEY (1972)
Set in a decaying mansion, Oliviero (Luigi Pistilli), a failed writer and alcoholic, subjects his wife, Irina (Anita Strindberg), to constant psychological torment and humiliation. Into this tumultuous setting arrives Floriana (Edwige Fenech), Oliviero's enticing niece. As tensions rise, a series of murders unfold, and the mansion's inhabitants find themselves trapped in a web of suspicion and deceit. Directed by the prolific Sergio Martino, the film is an intricate maze of deceit, depravity, and deadly intentions, all wrapped up in a compelling narrative inspired by Edgar Allan Poe's short story "The Black Cat."
Sat 11 Nov @ 21:00 – MAN'S BEST FRIEND (1993) *Channel premiere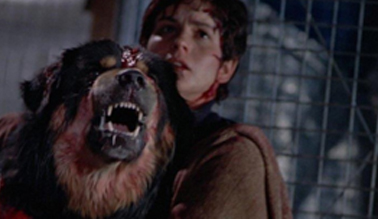 Ambitious TV journalist, Lori Tanner (Ally Sheedy), breaks into the research facility where Max, a genetically engineered Tibetan Mastiff is being held, to expose the unethical experiments being conducted there. She inadvertently releases Max but seeing him as just an innocent dog subjected to cruel experiments, she adopts him. However, she is unaware of his deadly genetic modifications and his need to hunt. Directed by John Lafia.
Fri 17 Nov @ 21:00 – FRIGHTMARE (1974)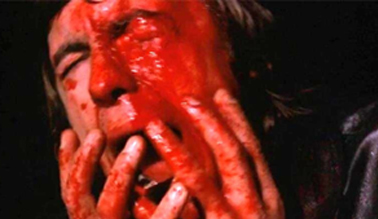 Dorothy and Edmund Yates (played by Sheila Keith and Rupert Davies respectively) are released from a mental institution after 18 years. They attempt to reintegrate into society and lead a quiet, secluded life in the English countryside, but unknown to those around them, the couple harbours a dark and gruesome secret. Directed by Pete Walker, who was known for his inclination towards suspense and thriller genres, the film is notable for its uncanny blend of domestic drama and gruesome horror.
Sat 18 Nov @ 23:00 – MURDERS IN THE RUE MORGUE (1932) *Channel premiere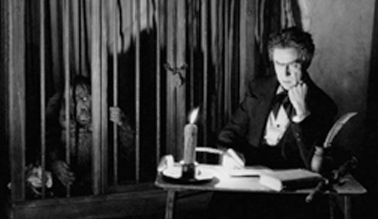 Dr Mirakle (Bela Lugosi), a carnival sideshow entertainer, exhibits Erik the Ape as the missing link between man and ape. However, his interests are far more sinister than mere showmanship. Obsessed with proving his theory of evolution, Mirakle kidnaps women to forcibly mix their blood with that of Erik, hoping to find a compatible match. This atmospheric pre-Code horror film is directed by Robert Florey and inspired by Edgar Allan Poe's short story of the same name.
Thurs Nov 23 Oct @ 21:00 – THE TERROR (1963) *To celebrate Boris Karloff's birthday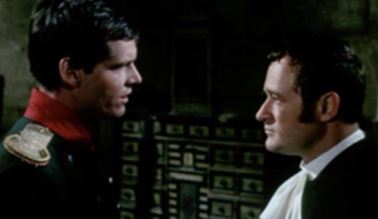 Set in the 18th century, in a desolate, crumbling castle, a French soldier encounters a mysterious woman while searching for his regiment, entangling him in a web of supernatural occurrences and dark secrets. This Roger Corman-directed horror film, starring Boris Karloff and a young Jack Nicholson, has gained cult classic status.
Thurs Nov 23 Oct @ 23:00 – THE GHOUL (1933) *To celebrate Boris Karloff's birthday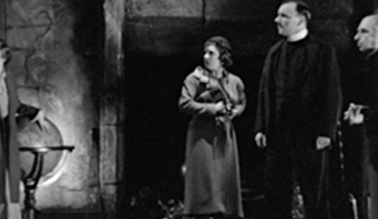 Egyptologist and Professor Henry Morlant (Boris Karloff) thinks an ancient jewel will give him powers of rejuvenation if it is offered up to the god Anubis. But when Morlant dies, his assistant steals the jewel. While a gaggle of interlopers, including a fake vicar (Ralph Richardson), descend on the professor's manor to steal the jewel for themselves, Morlant returns from the dead to punish everyone who has betrayed him. Directed by Hayes Hunter, this marks Ralph Richardson's feature film debut.
Fri 24 Nov @ 21:00 – THE BEAST MUST DIE (1974)
Wealthy big-game hunter Tom Newcliffe invites a group of people to his isolated mansion, suspecting that one of them is a werewolf. As the guests are picked off one by one, the survivors must confront their fears and uncover the true identity of the beast before it's too late. The film's innovative use of a "werewolf break," in which viewers are given a chance to guess the identity of the werewolf, adds an interactive element that sets it apart from other horror films of its time.
Sat 25 Nov @21:00 – IT'S ALIVE (1974) *Channel premiere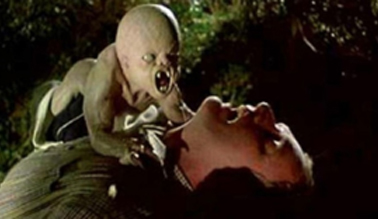 Expectant parents Frank and Lenore Davis are excited to welcome their second child. But their joy turns to sheer horror when their baby is born as a mutated creature, with an inexplicable and violent bloodlust. Larry Cohen, a filmmaker known for his knack of blending social commentary with genre cinema, delivers one of the 1970s' most memorable cult horror films. In a decade replete with films exploring societal anxieties, Cohen's tale of a monstrous newborn tapped into the deep-seated fears surrounding childbirth, pharmaceuticals, and genetic mutations.
Sun 26 Nov @ 21:00 – THE CIRCUS OF FEAR (1966)
Following a daring armoured car heist in London, the loot mysteriously finds its way into Barberini's Circus. At the circus, an enigmatic lion tamer named Gregor (Christopher Lee), always masked and shrouded in mystery, takes centre stage as the potential suspect. But when a series of gruesome murders start occurring, the suspects list grows. A British-German co=production directed by John Moxey.
---
Editors' notes:
NYX Corporation, based in Canada, is a global media content distribution network specialising in the horror genre. The company delivers high-quality programmed content across linear digital broadcast TV networks. First launched in the UK late 2022, NYX will also move into the US markets in 2024.  NYX is dedicated to curating a unique and entertaining blend of horror films and TV series and invites genre fans to delve into a world of carefully selected horror content – for free!
@nyxuk
Press enquiries:
Greg Day | Clout Communications | cloutpr@gmail.con | @cloutcomcouk
Press hub: Images / posters: https://www.bit.ly/nyxtv