Back to News list
LEGEND November Premieres
Twelve turbo-charged premieres for November, including an All-Out Action season

Get ready to kick, punch and shoot your way through a star-studded season of explosive action premieres on LEGEND this November, including the UK TV premieres of James Cullen Bressack's tense, against-the-clock thriller HOT SEAT, starring Kevin Dillon and Mel Gibson, and his dazzling action cyber-thriller FORTRESS, starring Bruce Willis.
 From Monday – Saturday 20th November there's an All-Out Action season, which includes the channel premieres of Walter Hill's ultra-violent TREPASS, starring Bill Paxton, and John Woo's deadly HARD TARGET, starring Jean-Claude Van Damme. Other titles in the season include hard-boiled thriller BOILING POINT (1993), starring Dennis Hopper, Wesley Snipes & Viggo Mortensen.
Other premieres include high-octane thriller THE HUNTER'S PRAYER, James Deardon's murderous A KISS BEFORE DYING, Bruce Willis crime thriller MARAUDERS, grizzled wilderness drama BLOOD AND MONEY, Nic Cage crime caper THE TRUST, superhero action fantasy BARB WIRE, starring Pamela Anderson and SNEAKERS, Phil Aidan Robinson's neat exploration of cybercrime, starring Robert Redford and River Phoenix.
This month's ever popular THE VINTAGE VAULT strand on Sunday nights continues, headed up by the Channel premiere of Jack Gold's British supernatural chiller THE MEDUSA TOUCH, starring a magnetic Richard Burton. Other classics include DEATH LINE, TO THE DEVIL A DAUGHTER, THE UNCANNY and TALES THAT WITNESS MADNESS.
---
Full film details in transmission order:
 Sat 4 Nov @ 21:00 – THE HUNTER'S PRAYER (2017) *Channel Premiere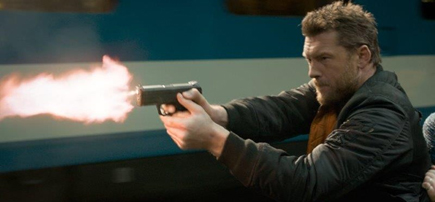 Lucas (Sam Worthington), a solitary assassin is hired to kill a young woman. When he can't bring himself to pull the trigger, the plan falls apart, setting in motion a twisted game of cat and mouse. A gripping race against time, co-starring Martin Compston and from the director of Terminator 3.
Thurs 9 Nov @ 21:00 – HOT SEAT (2022) *UK TV Premiere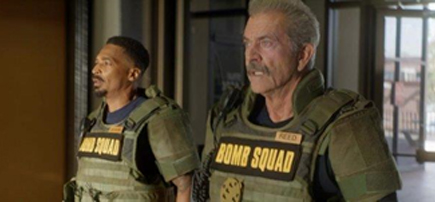 Mel Gibson stars as Wallace Reed, a veteran bomb squad officer, racing to save Orlando Friar (Kevin Dillon), an IT technician taken hostage by a faceless terrorist mastermind. Orlando must empty millions of dollars from Wall Street bank accounts or else the bomb installed on his chair will detonate, vaporising his entire building. It's a race against the clock!
 Friday 10 Oct @ 22:50 – A KISS BEFORE DYING (1991) *Channel Premiere
Jonathan Corliss (Matt Dillon) will do anything for tycoon Thor Carlsson's (Max Von Sydow) money and power. But when he gets one of Carlsson's daughter's inconveniently pregnant he decides to kill her and woo her twin sister! Diane Ladd plays Dillon's mother in this chilling, dark story of greed and murder.
 Sat 11 Nov @ 21:00 – MARAUDERS (2016) *Channel Premiere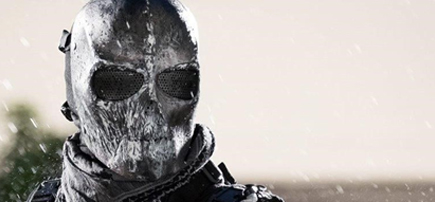 While investigating a brutal robbery-homicide at a bank, a team of FBI agents (Christopher Meloni, Dave Bautista and Adrian Grenier) begins to unravel a sinister conspiracy involving the bank's powerful owner (Bruce Willis). The action-packed crime thriller is directed by Steven C. Miller from a script by Michael Cody and Chris Sivertson.
Thurs 16 Nov @ 21:00 – BLOOD AND MONEY (2020) *Channel Premiere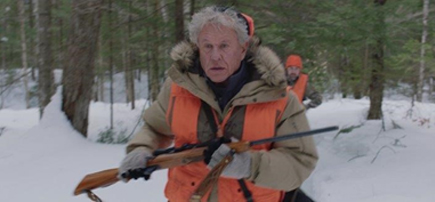 Combining edge-of-your-seat thrills, suspense and breath-taking cinematography, acting legend Tom Berenger stars as a retired veteran who, whilst hunting in the snowy outback of Northern Maine, discovers a dead body and a bag full of cash. Violence quickly escalates when a group of criminals in search of the loot turn the hunter in to the hunted.
Fri 17 Nov @ 23:05 – THE TRUST (2019) *Channel Premiere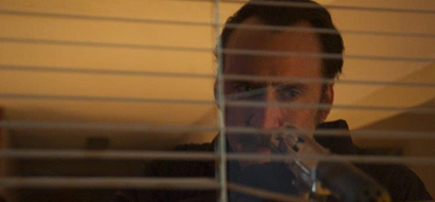 Nicolas Cage and Elijah Wood team star as Jim and David, a cop team, who begin an off-the-books investigation into a bailed heroin dealer. When they discover the dealer's underground safe, they hatch a plan to break into it for their own gains. But by the time they realise it is a bad idea, it is too late to turn back.
 Sat 18 Oct @ 21:00 – SNEAKERS (1992) *Channel Premiere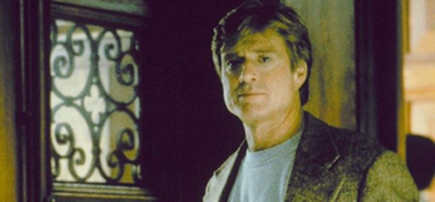 Computer expert Martin Bishop (Robert Redford) heads a team of renegade hackers, including a former CIA agent (Sidney Poitier), a gadgets wizard (Dan Aykroyd) and a young genius (River Phoenix). But Bishop's past comes back to haunt him when government agents blackmail the team into carrying out a dangerous, covert operation.
Mon 20 Nov @ 21:00 – TRESPASS (1992) *Channel Premiere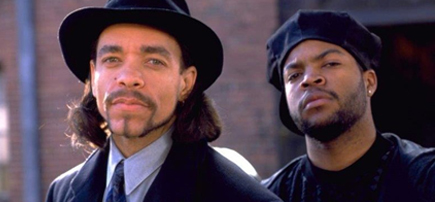 Two Arkansas firemen get wind that ancient treasure is buried in an abandoned factory, unaware that the structure has become headquarters for a gang of drug dealers. Directed in a ferocious cat-and-mouse style by Walter Hill, Bill Paxton and hip-hop icons Ice Cube and Ice-T battle it out to the finish.
 Fri 24 Nov @ 22:50 – BARB WIRE (1996) *Channel Premiere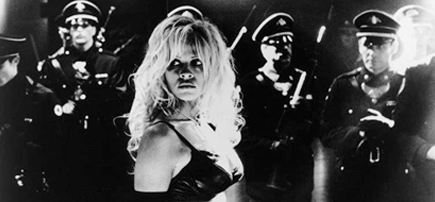 Pamela Anderson stars as Barb Wire, the future's most feared bounty hunter. When trouble comes into town in the form of a former boyfriend, Barb Wire must decide if she can trust a man who once double-crossed her. Featuring songs from rockers Tommy Lee and Michael Hutchence.
Sat 25 Nov @ 21:00 – HARD TARGET (1993) *Channel Premiere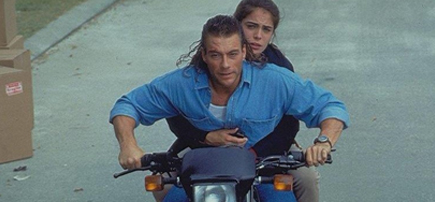 The line between the hunted and the hunter becomes blurred when one man fights a group that hunts other men for sport. Action star Jean Claude Van Damme headlines this action thriller from celebrated Hong Kong filmmaker John Woo. Also stars Lance Henriksen and Wilford Brimley.
 Sun 26 Nov @ 21:00 – THE MEDUSA TOUCH (1978) *Channel Premiere
*Part of The Vintage Vault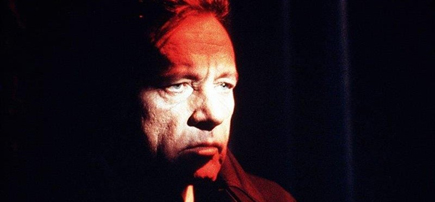 John Morlar (Richard Burton) is a man who possesses an appalling power: the gift of evil in the form of a telekinetic power – to 'will' destruction and death.  When he is savagely attacked in his flat, Detective Brunel (Lino Ventura), who is assigned to the case, is led to Morlar's doctor, Zonfeld (Lee Remick). But how do they stop Morlar exacting a terrible revenge?
Thurs 30 Nov @ 21:00 – FORTRESS (2022) *UK TV Premiere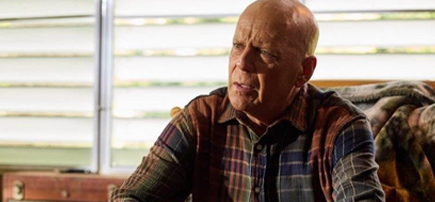 Murray Robert (Bruce Willis) is a retired CIA agent living at a secret resort. When his estranged son visits, he is followed by Robert's old nemesis, Balzary. Under attack, they retreat to a high-tech bunker. But is it powerful enough to match Balzary's bloodthirsty revenge? Also stars Jesse Metcalfe and Chad Michael.
---
Press enquires:
Greg Day | Clout Communications | cloutpr@gmail.com | @cloutcomcouk