Back to News list
LEGEND reveals slate of sizzling summer premieres
and the return of THE VINTAGE VAULT

Horror Channel continues its transformation into new channel Legend with a heady mix of  classic horror, sc-fi, thriller, action, fantasy and suspense titles.
Saturday nights on Legend in August get trigger-happy, with four action-packed premieres, including the UK TV premiere of CODE NAME: GEROMINO, John Stockwell's explosive military thriller starring Tom Sizemore. There are also channel premieres for AN EYE FOR AN EYE, Michael D. Moore's classic Western revenge drama starring Robert Lancing and Slim Pickens, BUFFALO BILL & THE INDIANS, Robert Altman's acclaimed revisionist Western starring Paul Newman, Burt Lancaster, Geraldine Chaplin and Harvey Keitel, and Peter Yate's  superior crime thriller THE ROBBERY, which stars Stanley Baker, Frank Finlay and Barry Foster.
And the popular stand THE VINTAGE VAULT continues, once again presenting double-bills of classic sci-fi and horror films every Sunday night. The vault is unlocked on Sunday August 7th with THE CHANGELING, Peter Medak's classic supernatural horror starring George C. Scott. This is paired with THE BROOD, David Cronenberg's early body-horror shocker, which stars Oliver Reed and Samantha Eggar.
The following Sundays boast some of the greatest genre movies of all time – John Carpenter's THE FOG, and Joe Dante's werewolf cult hit THE HOWLING, David Cronenberg's body horror masterpiece SCANNERS, Tony Maylam's THE BURNING,  John Carpenter's brilliant body-mangling monster horror THE THING and the equally brilliant VIDEODROME Croneberg's cult-classic with acclaimed performance from James Woods and music legend, Deborah Harry.
---
Full film details in transmission order:
Saturday 6 August @ 21:00 – AN EYE FOR AN EYE (1966) *Channel Premiere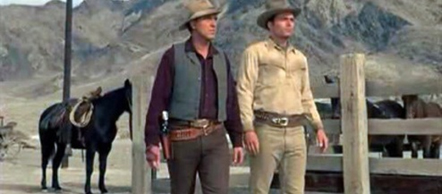 Talion is on the trail of Ike Slant and his gang, responsible for the murder of his wife and child. He teams up with Benny, a youthful bounty hunter. During a fight with the killers, Benny is blinded and Talion's hand shattered. In order to overcome their handicaps, Benny learns to shoot according to Talion's shouted command.
Sunday 7 August @ 21:00 – THE CHANGELING (1980)
PART OF THE VINTAGE VAULT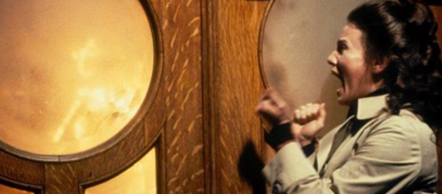 Months after the death of his wife and child in a car accident, composer John Russell retires to an old mansion which has been unoccupied for years. But John's hopes of peace and quiet prove unfulfilled, as he finds himself regularly disturbed by a strange and uncanny presence that haunts the house. John begins to research the house's past, and soon finds secrets more terrible than he ever imagined.
Sunday 7 August @ 23:05 – THE BROOD (1979)
PART OF THE VINTAGE VAULT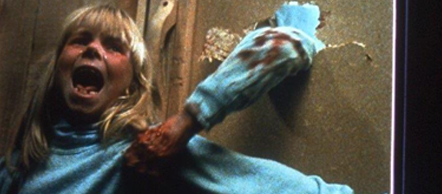 Frank Carveth is becoming increasingly concerned about his ex-wife Nola's secretive treatment at the sinister 'Somafree Institute of Psychoplasmics. Headed by cult figure Dr Raglan, his controversial and extreme methods seek to unleash his patients' rage, often taking on physical manifestations. As Frank delves deeper he is finally led to an horrific and repellant final confrontation.
Saturday 13 August @ 21:00 – BUFFALO BILL & THE INDIANS (1976) *Channel
Premiere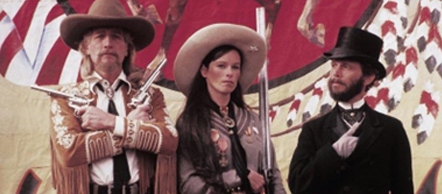 In 1885, Buffalo Bill's name is the symbol of heroism in America. His famous "Wild West Show", which is known all over the country, is organised by his brilliant manager, Nate Salsbury. But when he is off stage, Buffalo is a show-off who drinks and continually seeks new mistresses, while trying to consolidate his prestige. When he calls Sitting Bull for help to improve his show, he begins to get into trouble…
Sunday 14 August @ 21:00 – THE FOG (1980)
PART OF THE VINTAGE VAULT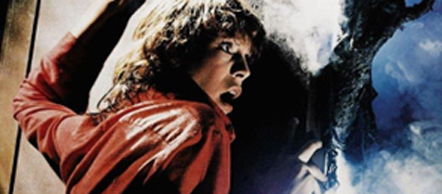 A Northern California fishing town, built 100 years ago over an old leper colony, is the target for revenge by a killer fog containing zombie-like ghosts seeking revenge for their deaths.
Sunday 14 August @ 22:50 – THE HOWLING (1981)
PART OF THE VINTAGE VAULT
A female reporter is attacked by a notorious serial killer and to get over her trauma she is sent to 'The Colony', a remote mountain resort. But there her problems really begin, as the residents are werewolves.
Saturday 20 August @ 21:00 – ROBBERY (1967) *Channel Premiere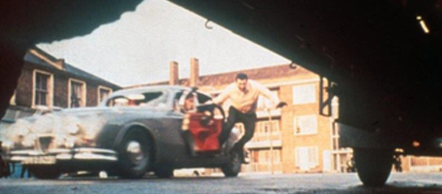 Based on the infamous Great Train Robbery, we follow Paul Clifton (Stanley Baker) as he forms a team to carry out an ambitious heist of cash from a government mail train traveling from Scotland to London. Everything goes to plan until the very last moment when a series of unforeseen events conspire against them and the police manage to capture the gang. Clifton however tries to escape the country using a counterfeit identity.
Sunday 21 August @ 21:00 – SCANNERS (1981)
PART OF THE VINTAGE VAULT
Drifter Cameron Vale is plagued by incessant voices in his head unaware that he is a Scanner, a group of people with extraordinary powers who can not only read minds but literally tear them apart. He is discovered by a scientist aiming to help his kind adapt to society. However an underground movement of Scanners led by the psychotic Derryl Revok have other intentions and the ultimate confrontation of minds awaits.
Sunday 21 August @ 23:05 – THE BURNING (1981)
PART OF THE VINTAGE VAULT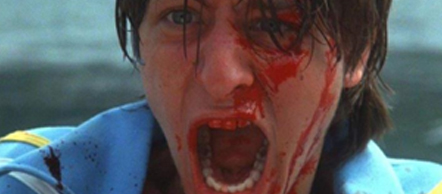 At summer camp, some teenagers pull a prank on the camp's caretaker, Cropsy (Lou David). But the joke goes terribly wrong, and the teens leave Cropsy for dead after setting him on fire. A few years later, the burned and disfigured caretaker returns to camp equipped with his trusty shears, ready to unleash his particular brand of vengeance…
Saturday 27 August @ 21:00 – CODE NAME: GEROMINO (2012) *UK Premiere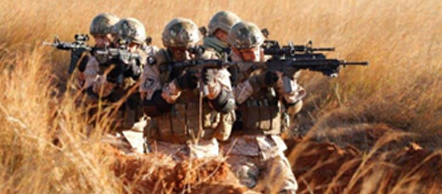 Seal Team 8 must fight their way through the Congo to defuse one of the greatest threats the world has ever known.
Sunday 28 August @ 21:00 – THE THING (1982)
PART OF THE VINTAGE VAULT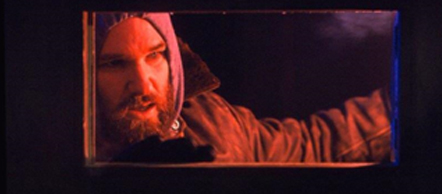 In remote Antarctica, a group of American research scientists are disturbed at their base camp by a helicopter shooting at a sled dog. When they take in the dog, it brutally attacks them and they discover that the beast can assume the shape of its victims. Helicopter pilot (Kurt Russell) leads the camp crew in a desperate, gory battle against the vicious creature.
Sunday 28 August @ 23:05 – VIDEODROME (1983)
PART OF THE VINTAGE VAULT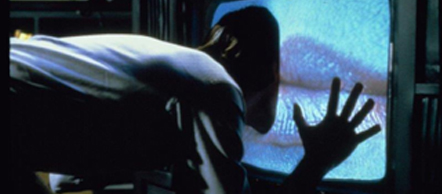 Creative and idiosyncratic filmmaker David Cronenberg directs this delightfully bizarre film about a television programmer who stumbles onto a sado-masochistic video stream that might just be trying to subliminally effect television viewers everywhere.
---
TV: Sky 148 / Virgin 149 / Freeview 41 / Freesat 137