Back to News list
LEGEND reveals slate of horror and thriller premieres for June 2023


Female avengers, waring brothers and a coffin-bound Ryan Reynolds spearheads an dangerously heart-racing June line-up on LEGEND, highlighted by the UK TV premieres of Howard J. Ford's award-winning child-abduction horror drama  NEVER LET GO , revenge Western ANY BULLET WILL DO, action thriller ACTS OF VENGEANCE, starring Antonio Banderas and British action-adventure war film MERCENARIES,
Plus, there are Channel premieres for English-language Spanish survival thriller BURIED, starring Ryan Reynolds, and INTERVIEW WITH A HIT MAN, starring Luke Goss as a deadly hitman with a secret past.
THE VINTAGE VAULT continues to chill Sunday nights with its popular classic genre double-bills, which, this month, include the channel premieres of Robert Young's erotic masterpiece VAMPIRE CIRCUS and THE UNCANNY, a gruesome, blood-curdling collection of horror short stories, starring Peter Cushing, Ray Milland, Joan Greenwood, Susan Penhaligon and Donald Pleasence.
---
Full film details in transmission order:
Thurs 1 June @ 21:00 – ANY BULLET WILL DO (2018) *UK TV Premiere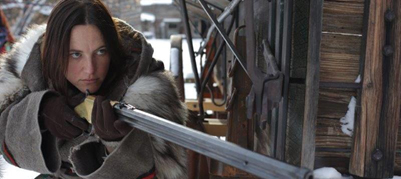 During the great American Civil War, two brothers find themselves on opposing sides. Ten years later, Hollis Ransom, now a ruthless head hunter, sets out on a bloody path through Montana and Wyoming, fighting outlaws, evading Indians, and finally meeting his brother in an epic battle that will seal both men's fates once and for all.
Sat 3 June @ 21:00 – NEVER LET GO (2015) *UK TV Premiere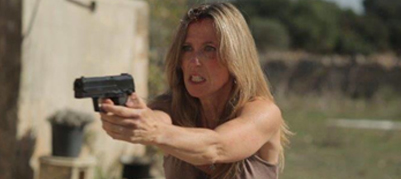 Lisa Brennan (Angela Dixon), a single mother on vacation in a foreign land, takes the law into her own hands when her child is abducted.  Trusting no one, and stopping at nothing, she weaves her way through the murky backstreets and barren landscapes in an epic journey to find her daughter against incredible odds.
Sun 4 June @ 21:00 – THE HOUSE THAT DRIPPED BLOOD (1971) *Part of The Vintage Vault
Adapted by Psycho author Robert Bloch from his own short stories, this Amicus horror anthology is set in an English country home where. Inspector Holloway (John Bennett) is called on to investigate the bloody deaths of four tenants. Directed by Peter Duffell, this superior anthology stars Christopher Lee, Peter Cushing, Denholm Elliott, Ingrid Pitt and Jon Pertwee.
Sun 7 June @ 23:00 – BLOOD ON SATAN'S CLAW (1971) *Part of The Vintage Vault
When a mysterious corpse is accidentally dug in a small town, a group of local teens starts acting very strangely. The adolescents, led by a girl named Angel (Linda Hayden), are convinced the corpse was once possessed. They start to act out a series of demonic rituals, with devastating consequences. This 17th century British supernatural horror film is directed by Piers Haggard and stars Patrick Wymark, Linda Hayden, and Barry Andrews.
Sat 10 June @ 21:00 – ACTS OF VENGEANCE (2017) *UK TV Premiere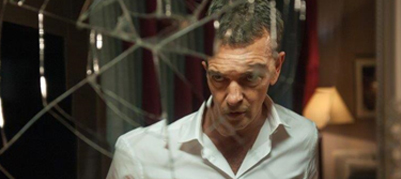 Action speaks louder than words when a fast-talking criminal lawyer, Frank Valera (Antonio Banderas) takes a vow of silence – transforming his body and his mind to embark on a quest to avenge the murder of his wife and daughter.
Sun 11 June @ 21:00 – VAMPIRE CIRCUS (1971) *Part of The Vintage Vault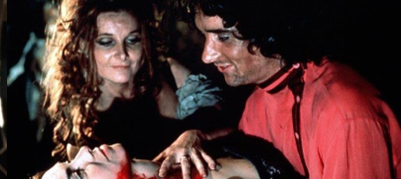 A circus arrives at a Serbian village to perform a show for the local inhabitants. Many of them believe that the plague that has gripped their village is the result of a curse inflicted on them years before by Count Mitterhouse, a vampire. Unbeknown to them, the leader of the circus is the Count's cousin intent on reviving his relative and having his revenge.
Sun 11 June @ 22:45 – DEATH LINE (1968) *Part of The Vintage Vault
Set on the London Underground, this moody shocker features brilliant horror icon Donald Pleasance in the lead role as a cockney copper. Hammer Horror star Christopher Lee also shows up in a small cameo. Directed by Gary Sherman this is one of Guillermo del Toro's all-time favourites.
Thurs 15 June @ 21:00 – MERCENARIES (2011) *UK TV Premiere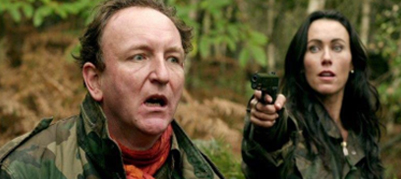 When the Serbian Prime Minister is assassinated, an elite special ops team, led by ex-British S.A.S serviceman turned mercenary Andy Marlow (Robert Fucilla)  is called in to pull Europe back from the brink of war. Also stars Billy Zane.
Sat 17 June @ 21:00 – INTERVIEW WITH A HITMAN (2012) *Channel Premiere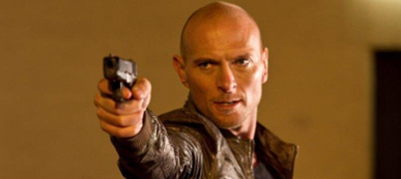 After his final mission goes wrong, an elite hitman known as Viktor (Luke Goss), travels to London in an attempt to erase his past, and being a new life. But he encounters a deadly threat and is forced to confront buried secrets.
Sun 18 June @ 21:00 – BEWARD MY BRETHREN (1972) *Part of The Vintage Vault
Led by a sinister minister (Patrick Magee), zealous religious sect The Brethren have taken control of widow Birdy Wemys, sending her unstable son, Kenny, into a descent of madness and murder. No woman is safe when Kenny's religious mania overpowers him and leads to a rampage of carnage and chaos. This gritty story of lust, murder and terror, now a favourite cult horror, is directed by Robert Hartford-Davies
Sun 18 June @ 22:50 – HORROR HOSPITAL (1973) *Part of The Vintage Vault
 Jason Jones (Robin Askwith), a disillusioned songwriter, checks into Brittlehouse Manor, a 'health resort' where people are supposedly cured of all their hang-ups. It is run by the sinister Dr Storm (Michael Gough). who performs lobotomies on his young patients, and It isn't long before Jones realises that his life is in danger.
Sat 24 June @ 21:00 – BURIED (2009) *Channel Premiere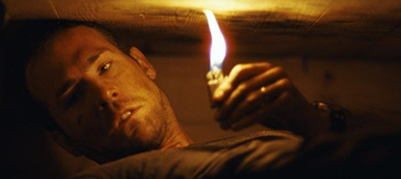 Imagine waking up in the dark and realising that you've been buried alive with nothing but a lighter, a mobile phone and only 90 minutes of oxygen left. Ryan Reynolds delivers a compelling performance as everyman, Paul Conroy who has to that his fears, frustrations and dark emotion in order to remain focused on staying alive.
Sun 25 June @ 21:00 – THE UNCANNY (1977) *Channel Premiere *Part of The Vintage Vault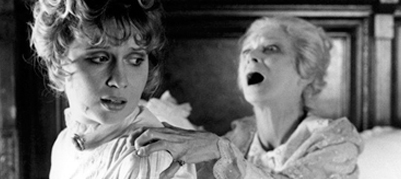 Author Wilbur Gray (Peter Cushing), who is convinced that cats are conspiring to replace the human race as masters of the earth, narrates three bizarre tales of feline terror. This blood-curdling collection of horror short stories also stars Ray Milland, Joan Greenwood, Susan Penhaligon and Donald Pleasence.
Sun 25 June @ 22:50 – TO THE DEVIL A DAUGHTER (1976) *Part of The Vintage Vault
Henry Beddows (Denholm Elliott) asks occult novelist John Verney (Richard Widmark) to protect his young daughter, Catherine (Natasha Kinski), who, although in the sanctuary of the Order of the Children of the Lord. has attracted the attention of ex-communicated priest Father Michael Rayner (Christopher Lee), who wants Catherine to become the incarnation of one of the crowned princes of Hell, Astaroth. Pitted against black magic, ancient rituals and a clan of Satanists, Verney battles to save the young girl from a diabolical fate.
---
 TV: Sky 148 / Virgin 149 / Freeview 41 / Freesat 137