Back to News list
Interview with Leroy Kincaide
On the day of the UK release of his debut feature film THE LAST RITE, writer / director Leroy Kincaide talks about overcoming Dyslexia and High-Functioning Autism, making his debut movie for £27,000 and his personal experiences with sleep paralysis.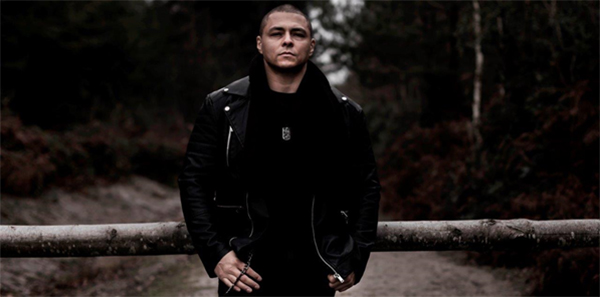 Leroy, your debut feature film THE LAST RITE finally gets a UK release. It's been quite a journey. How would you describe it?
I would most certainly describe the journey as a complete process, I have loved every moment both good and bad, but ultimately, I just feel like I have a whole new perspective as a writer/director. Creatively this moment has taught me to always trust my gut and to never be afraid to go for what you believe in.
Overall completing The Last Rite has absolutely strengthened me as a storyteller and my love for making movies.
The budget for the film was £27,000. How on earth did you manage to overcome the financial limitations to make such an accomplished film?
Well, in short, the only way to overcome it was to do pretty much everything and look at limitations as a growth process.
I knew, for this sort of budget, getting the look and feel I wanted was virtually impossible, but not unachievable. I decided that I wanted nothing less then what I envisioned for 'The Last Rite'.
On set there was only ever a handful of crew at a time and that consisted of sound and make up, everything else was pretty much fly by the seat of you pants. Behind the camera was just myself, so I would direct while operating the camera, I was also the Gaffer and of course the DOP to dial in on the look I wanted.
Once the film had finished principal photography, I then had to diversify further by editing and grading the entire movie while also doing some VFX alongside elements of sound design also. The movie was a mammoth undertaking, but I'm very pleased to say that I am happy with the result and very eager to get onto the next one.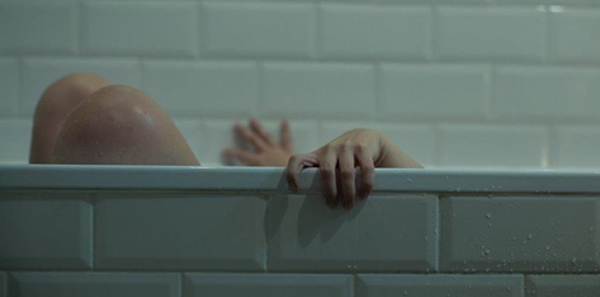 You've gone on record saying that you're dyslexic and taught yourself from nothing how to write, shoot and edit – all via the school of YouTube.  That must have been quite a journey!
The key with having undiagnosed Dyslexia and High-Functioning Autism is that you make many mistakes in life, and you find yourself pushed into a corner without any real understanding of being completely isolated. But the key is to know yourself and how you, I, we can learn and function, weirdly this was a bit of a blessing, as it meant I can focus on things for an ungodly number of hours with little to no human interaction. At school I was in the lowest of all possible groups and was in special needs for English and Maths, so academically I was never any good, but I excelled hugely at P.E.
Moving on further into my life I realised I learn excessively fast by observation and then just doing it. So, with the school of YouTube, BTS videos on movies and various other platforms, I could dedicate my time and learn other areas of production to create my artistic aesthetic. Leaning all I could online from the likes of Bob Proctor, Les Brown and TD Jakes. This process literally changed my life and my perspective on how to apply myself to what I wanted to do, and thus I found my calling in the realm of being a Writer/Director.
Tell us what inspired you to make the movie?
The Last Rite was heavily inspired from my own personal life experiences with sleep paralysis and also the paranormal happenings. Not only were my personal experiences driving me to want to tell this story, but I was also influenced by real life cases of the paranormal also.
I find films like 'The Amityville Horror' and 'Exorcism of Emily Rose' fascinating, and I wanted to put my own spin on the supernatural sub-genre.
You've gone on record as saying the film is influenced by personal life experiences with sleep paralysis. Is this a condition you still suffer from?
It's been many years since I had my experiences with sleep paralysis, but the effects of what transpired has left a lifelong memory that will last my entire lifetime. I don't live in fear of this anymore, but I sometimes wonder about how I would deal with it if it happened to me again.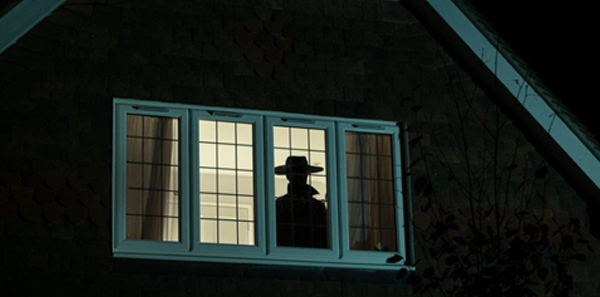 What was your biggest challenge making the film?
The biggest challenge would have to be the day to day grind of keeping on track, not just while filming but across the entire process of making the movie itself. It's so important to keep your original intentions intact while you also do your best to serve the story. Love and honesty to the page was the most important aspect that I had to focus during the filmmaking process.
Another aspect I found challenging was the sheer lack of crew and budget we had for the movie. With very little funds I had to become incredibly resourceful with what we had available. I had to really think about how to create the look and feel for the movie I wanted with only a handful of LED lights.
What do you want audiences to take away from the film?
It's my intention to not answer any questions with the film, but to create a question itself. Could this actually happen to me? If I can stir enough curiosity by the film to make someone out there think about this, I would be a very happy director.
It's not every filmmaker who can say they've worked as an Undertaker. Was it as morbid an experience as people might imagine it to be?
To be honest I saw an awful lot of highly graphic situations at a very young age, and I have seen what can happen to us when we die in not the most pleasant of ways. However, it wasn't as bad as it seemed because of the perspective it gave me on life itself, and that helped me become more aware of how lucky we are to be alive. This life perspective I carry with me always and that helps me to create my passion through my work.
You were also once one of the UK's top professional wrestlers. Ever think of making a horror movie set in that world?
To be brutally honest…Hell no. I got a lot of love for the wrestling space and the community but that's a chapter of my life I wish to remain closed and wouldn't want that to cross into my film directing career .
The film had its World premiere at FrightFest. What was that experience like?
To have had my feature be selected for the official selection in FrightFest was simply amazing. To have met such an incredible diehard bunch of horror heads was a true honour and made every ounce of blood, sweat, and tears all worth it.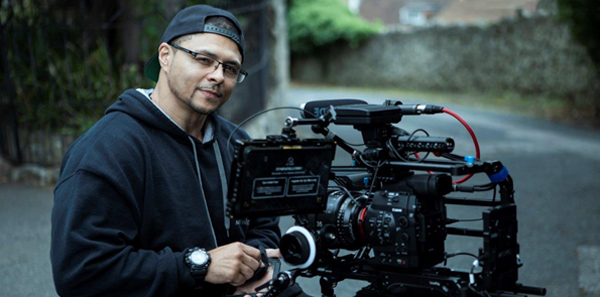 Is it true you have two new films on the go – FACILITY 7 and THE HOLLOW ONES?
Yes, that rumour is most definitely true. I have both feature scripts ready to go but I am actively working with my producer to get 'Hollow Ones' moving next, which is a home invasion horror movie. 'Facility 7' is also in development which is an action horror movie, I'm incredibly excited about both movies and I cannot wait to get them started.
Finally, what was your favourite horror film in 2021?
If I am honest, I didn't watch many horrors in 2021 as I have been busy creating the what's next on my plate… However, I made a revisit to the faithful classic, 'Candy Man', the Bernard Rose 1992 version. I bloody love that movie.
THE LAST RITE will be released in the UK on Monday 4th April, courtesy of Koch Films. It will be available via Amazon, as well as Sky Store, Virgin Movies, Apple TV / iTunes, Google Play, Rakuten TV and Xbox.
https://www.amazon.co.uk/gp/video/detail/B09TH64S7L/ref=atv_dp_share_cu_r