Back to News list
Horror Channel Premieres May 2022

Horror Channel reveals raft of UK TV premieres for May plus channel premieres for Dalek movies.
Stewart Sparke's award-winning dark comedic monster movie BOOK OF MONSTERS and Audrey Cummings's grisly chuckler SHE NEVER DIED, starring Olunike Adeliyi,are amongst the raft of Saturday night UK TV premieres on Horror Channel during May. Also in prime-time slots are the UK TV premieres of gruesome action thriller BECKY and Henry Jacobson's stylish crime chiller BLOODLINE, starring Seann William Scott. There is also a Channel premiere for Peter Medak's classic supernatural horror THE CHANGELING, starring George C. Scott
Plus, there are channel premieres for DR WHO AND THE DALEKS and DALEKS' INVASION EARTH 2150 A.D. The films star Peter Cushing as Dr Who and also feature Roberta Tovey as Susan. The second had Bernard Cribbins as Tom Campbell, years before he played Wilfred Mott.
---
Full film details in transmission order:
Saturday 7 May @ 21:00 – SHE NEVER DIED (2019) *UK TV Premiere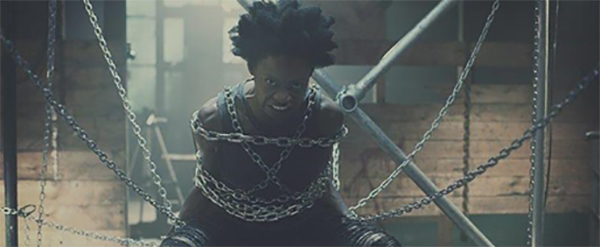 Lacey (Olunike Adeliyi), a socially detached loner is cursed with immortality and the never-ending tedium of existence. In her attempts to keep her compulsions in check, she seeks out the darkest souls humanity has to offer. Lacey must now face her own inner demons while simultaneously finding her next meal.
Saturday 14 May @ 21:00 – BECKY (2020) *UK TV Premiere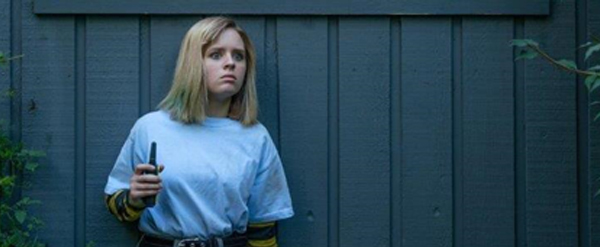 Rebellious teen Becky (Lulu Wilson) accompanies her father (Joel McHale) on a weekend getaway to a lake house, in an effort to try and reconnect. But the trip soon takes a turn for the worse when a group of escaped convicts suddenly invade the house. With her father's life at stake, Becky has no choice but to take matters into her own hands.
Saturday 14th May @ 22:55 – BOOK OF MONSTERS (2018) *UK TV Premiere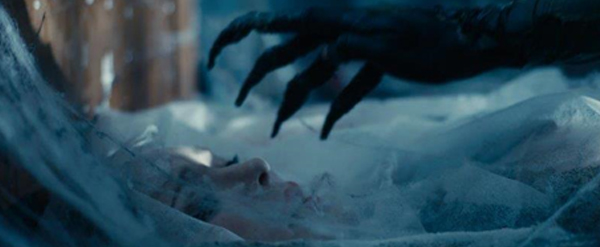 Sophie's 18th birthday party becomes a bloodbath when six terrifying monsters descend upon her house, intent on devouring the party guests and killing anyone who tries to leave. As her school friends are torn apart and eaten, Sophie must rally a band of misfits and take up arms to send their party crashers back to hell. To survive the night, Sophie will face her destiny; monsters are real – and she's the only one who can stop them.
Saturday 21 May @ 21:00 – THE CHANGELING (1980) *Channel Premiere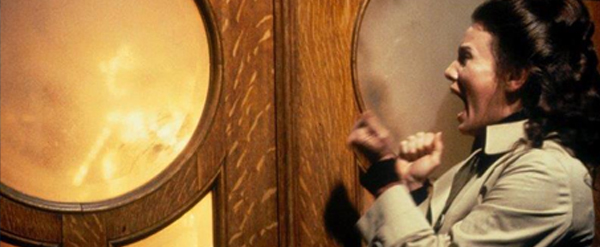 Months after the death of his wife and child in a car accident, composer John Russell (George S. Scott) retires to an old mansion which has been unoccupied for years. But John's hopes of peace and quiet prove unfulfilled, as he finds himself regularly disturbed by a strange and uncanny presence that haunts the house. Teaming up with local historian Claire Norman (Trish Van Devere), John begins to research the house's past, and soon finds secrets more terrible than he ever imagined.
Saturday 28 May @ 22:50 – BLOODLINE (2018) *UK TV Premiere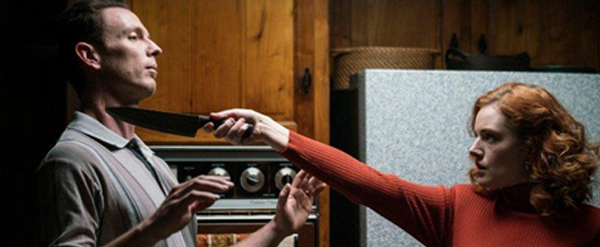 Evan (Seann William Scott) values family above all else, and anyone who gets between him, his wife, and newborn son learns that the hard way. But when it comes to violent tendencies, it seems the apple doesn't fall far from the tree.
Sunday 29 May @ 15:00 – DR WHO AND THE DALEKS (1965) *Channel Premiere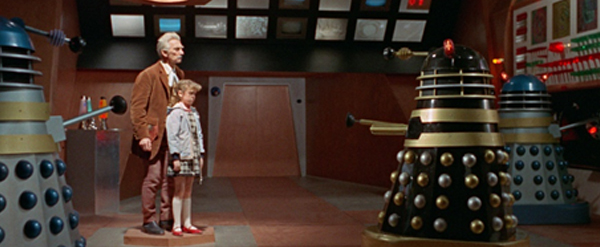 Scientist Doctor Who (Peter Cushing) accidentally activates his new invention, the Tardis, a time machine disguised as a police telephone box. Doctor Who, his two grand-daughters, and Barbara's boyfriend Ian are transported through time and space to the planet Skaro, where a peaceful race of Thals are under threat of nuclear attack from the planet's other inhabitants: the robotic mutant Daleks. Directed by Gordon Flemyng, this was the first of two films based on the television series and also stars Roy Castle and Jennie Linden.
Sunday 29 May @ 16:40 – DALEKS' INVASION EARTH 2150 A.D. (1966) *Channel Premiere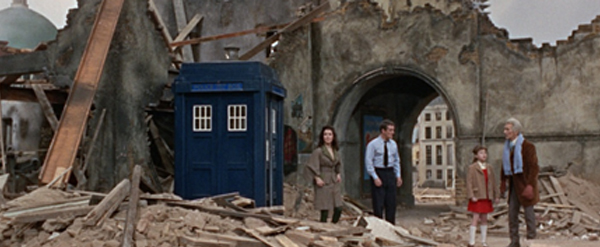 This sequel to `Dr Who and the Daleks' finds Doctor Who (Peter Cushing) returning to Earth in AD 2150, only to find it almost destroyed by cosmic rays, and the Daleks moving in to hollow out the planet's core to turn it into a gigantic spaceship. Again directed by Gordon Flemyng, this was the second of two films based on the television series and also stars Bernard Cribbins and Gill Curzon.
---
TV: Sky 317 / Virgin 149 / Freeview 70 / Freesat 138
Website: http://www.horrorchannel.co.uk/
Facebook: https://www.facebook.com/horrorchannel
Twitter: https://twitter.com/horror_channel