Back to News list
Interview with Howard Ford, Director of THE LOCKDOWN HAUNTINGS
"I am a believer in using what you have as an indie film-maker and I had a global pandemic! There was a sudden influx of fear, isolation and anxiety. I wondered, could I do anything cinematic with that?" 
Ahead of the UK digital release of his latest film THE LOCKDOWN HAUNTINGS, director & writer Howard J Ford talks about being a one-man crew, casting Tony Todd, his do-it-yourself SFX kit and losing his uncle to the Pandemic.

You shot THE LOCKDOWN HUNTINGS during the UK's first lockdown. Was the COVID-19 outbreak the inspiration? If so, why a ghost story?
Howard: It absolutely was. I am a believer in using what you have as an indie film-maker and I had a global pandemic! There was a sudden influx of fear, isolation and anxiety. I wondered, could I do anything cinematic with that?  I then heard that the virus is not even alive, yet this not-living thing was out there taking lives and not only that, it was INVISIBLE! None of us knew how close this deadly thing was to them… I wondered, could I weave that into a plot, then it hit me.. A ghostly killer. That's something could do!Although it can be described as a supernatural horror thriller, at heart lie some interesting issues around spiritual belief, our relationship with the dead and the need to forgive. Were these themes always at the heart of the script or did they evolve during filming?
Howard: Thanks. I do love layers in whatever I am making, so I love trying to find out what could be underneath, what is at the heart of it so to speak. And in the beginnings of lockdown there was all this anger and blame as to whose fault it was that we found ourselves where we are and I felt we all needed some healing elements so I wanted to find a way of getting this in there.
You shot the film single-handedly. What was the both the biggest challenge and the most liberating aspect?
Howard: Yes, I quickly realised that if I was going to pull this film off during lockdown, I would not be able to have anyone with me at all. That and staying two metres away from any actors it was really a challenge. Firstly, I needed to find out if actors would let me film in their homes and a social media post gave me my answers and who was up for it. Then I picked what I felt were the absolute best cast from that. The liberating thing was, so long as the actors were ok with it, I was free to take the film in whatever direction I felt it should go at the time without having to consult a single person. I recall one moment sitting in my car outside a Tesco's garage having shot with one actor in the morning and about to set off to another, I had a sandwich which cost £2.61 and as I finished it I realised, I just fed the whole crew for less than 3 quid!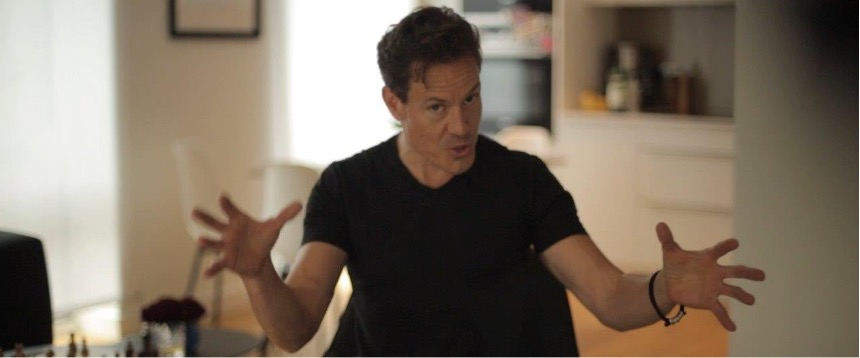 The casting of Tony Todd is inspirational. How did that come about? And the acting, in general, is great. Good to see a vibrant Angela Dixon on our screens again. Was casting a difficult operation given the restrictions that were in place then?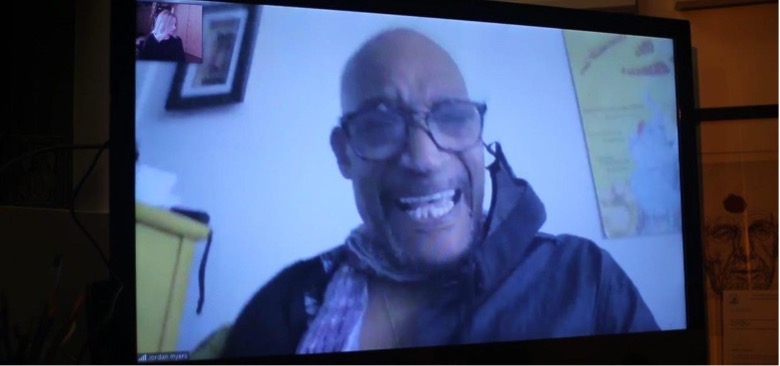 Howard: I love Tony Todd so much and I was SO thrilled when I realised he might come on board The Lockdown Hauntings. I had met Mr Todd on a flight to LA, by 'chance' some years back, we were sat next to each other and we spent many hours talking about all sorts of amazing things. He's really a lovely guy and very deep and pun's-aside, time flew by. I had also soon after that worked with John Rhys-Davies on a champagne film of all things and then found out they had the same manager, a super chap called Jeff Goldberg so we re-connected, then when I was about to go forward with 'The Lockdown Hauntings' and needed to cast Jordan Myers the main paranormal expert, I kind of meditated over who would be the absolute best person to do this and I thought, 'go big', then BOOM. Tony Todd appeared in my head and I thought, it's a long shot but what the heck, give Jeff a call, and it all fell into place from there.
Angela Dixon is always great to work with and she went through so much on 'Never Let Go', which was not an easy shoot I felt she might like to do something totally different and she seemed to love the idea too and also helped fill in some of the many gaps I had on dialogue and things as I was too busy making the film to properly write it. The cast were so fabulous on this film and somehow we all just got on with it, no messing about, we just hit go and did our best within the circumstances.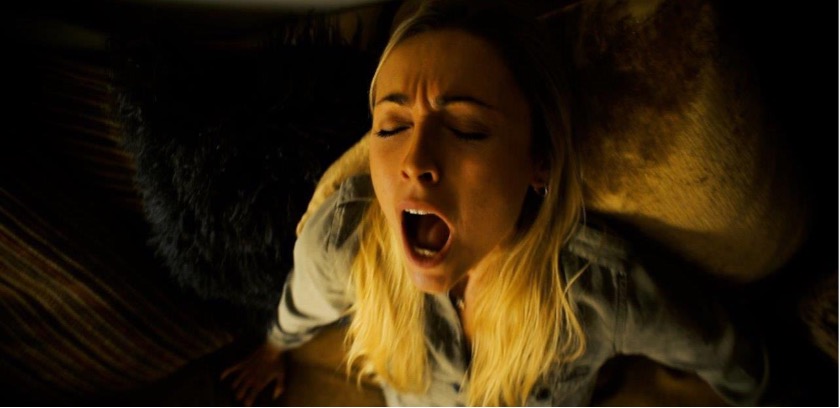 Given you had no crew to assist, how did you manage to achieve the numerous special effects that run all the way through the movie?
Howard: I realised I might have to go back to basics on many aspects and I have to be honest, I'm not a fan of big CGI films as I always find it hard to believe the world no matter how impressive, so I thought, well, what would they have done on 'The Exorcist', or 'The Omen', two films that scared the heck out of me, sometimes with moments that were not full of SFX.. So I re-looked into the 'old school' way of doing things and read stories of people pushing furniture around and things being pulled with fishing wire and air machines etc, so I made myself an SFX kit and tried to do as much as possible practically. In post, I do have some fab CGI chaps and I hope between us we can still shock and jolt you and even surprise you in all sorts of places.
You sadly lost your uncle during this period. Did that having a bearing on the project?
Howard: I did, to the virus too.  It was the weirdest thing as no one could attend and we had to watch his funeral on what looked like a kind of YouTube video, all our family folks in separate homes too. I watched some people I'd never met carry his coffin up the aisle and read some words from the family. Play a couple of his favourite songs, some I remember him playing when I was at his flat in London writing my early scripts, then he was gone. This was the guy that got me into fitness, but he enjoyed his life and I felt he would have said to me, just go do it.

Moving away from THE LOCKDOWN HAUNTINGS…before the pandemic struck you completed filming on THE LEDGE. Can you tell us a bit about the film?
Howard: Yes, 'The Ledge' which is a bit of a female cliff-hanger was a totally different production scenario. We had a crew of like 64 people and a far bigger set up. Which is great in one way, but unlike 'The Lockdown Hauntings,' you can't change direction or suddenly decide to do this instead of that, or I'd have had my ass fired straight away! Ha.  I actually shot 'The Lockdown Hauntings' just before I flew off to do 'The Ledge', so both films were made in Lockdown. 'The Ledge' is a nail biting thriller/horror written by Tom Boyle and produced by Evolution/GFM whom I worked with on the distribution/sales of 'The Lockdown Hauntings'. It's a very high-concept, exciting  story of one female climber stuck high up on the side of a mountain fighting off four killers on a ledge twenty feet above her. It will be getting some great theatrical releases but not for some months after 'The Lockdown Hauntings'.
The inevitable question but it needs to be asked. Will 'The Dead' be walking again?
Howard: Well, by brother Jon and I do discuss it every now and then and we will consider doing 'The Dead 3' if the situation was right. If it happens, it will not be for a few more years. They are painful films to make and very nearly killed us for real.
ADVENTURE BOYZ, your all-action family thriller, starred you and your two sons. A thespian one-off or are there ambitions for the Fords to get in front of the camera again?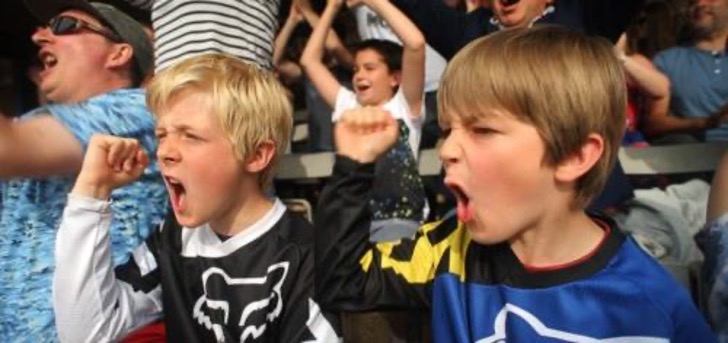 Howard: Now that's a film full of love. I made that the summer before the lockdown as I felt we already had a global disaster on our hands. That disaster being that all our children, and probably us too were relying far too much on our devices and not getting out into the real world where the real joys are, so I made 'Adventure Boyz' and cast my own two boys in it as I wanted to see if my story could incentivise them, and any other kids around the world to 'get off their devices and get out there'! Sadly it came out following a lovely theatrical run as the world was told to get indoors and get on zoom! Maybe it will be re discovered. Was fun to act in too, I was never meant to be in it quite so much but I was just so available! Felix is in The Lockdown Hauntings, his third feature film before he was 10!
Finally, what's coming up for you?
Howard: Well I'm actually moving forward right now with 'The Lockdown Hauntings 2: Second Wave'! I've already shot some sequences and will be doing the rest over the next couple of months or so. Hope to reveal more in Cannes. That and a couple of other projects including another supernatural film I have written called 'Indelible'. I also have a TV series, 'Echo Road' I have been developing. Other than that, let's all enjoy some life in case we get locked-down again! With 'The Lockdown Hauntings' I hope it's a very different way of reflecting on lockdown and our journey through it.
---
THE LOCKDOWN HAUNTINGS IS RELEASED ON 3rd MAY ON DIGITAL PLATFORMS, COURTESY OF ALTITUDE
#TheLockdownHauntings