Back to News list
Horror Channel – The Vintage Vault – 4 More Double Bills in June
Film news (UK): Horror Channel continues to unlock THE VINTAGE VAULT this June with four more Sunday night classic genre double-bills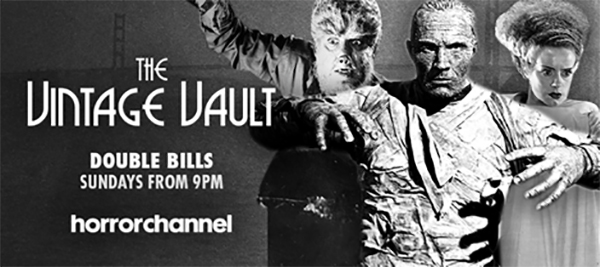 Promo Trailer https://www.youtube.com/watch?v=deBBCnlev68
This June, Horror Channel once again journeys into the history of genre cinema with THE VINTAGE VAULT, presenting double-bills of classic sci-fi and horror films every Sunday night.
The vault is unlocked on Sunday June 5th with Nathan Juran's Ray Harryhausen inspired 20 MILLION MILES TO EARTH. This is paired with Fred F. Sears' rampaging alien bird yarn THE GIANT CLAW. Then on Sunday June 12th, we have THE MONOLITH MONSTERS, in which the world is attacked by thirsty giant crystals, followed by the beastly mutant classic THE DEADLY MANTIS.
On Sunday June 19th, the brilliantly lurid THE CURSE OF FRANKENSTEIN (1957), directed by Terence Fisher, hits our screens, followed by drive-in favourite THE BLOB, starring Steve McQueen. Finally on Sunday June 26th, a Terence Fisher double-bill as the hypnotically sensual and gory DRACULA (1958) swoops onto the channel. This adaptation of Bram Stoker's classic launched Cushing and Christopher Lee into global stardom. This is followed by Fisher's equally successful adaptation of the classic Universal monster movies, THE REVENGE OF FRANKENSTEIN, again starring the incomparable Peter Cushing.
---
Full film details in transmission order:
Sunday 5 June @ 21:00 – 20 MILLION MILES TO EARTH (1957)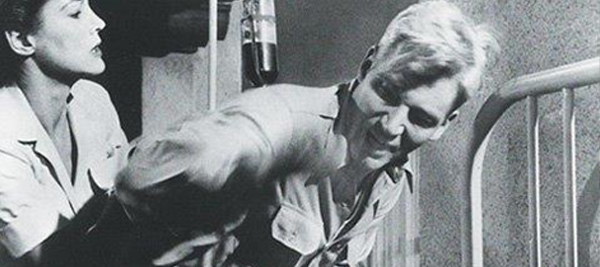 A manned space flight from Venus crash lands in the Mediterranean, losing its most precious cargo: reptilian eggs from the planet's surface. Italian zoologist (Frank Puglia), his American granddaughter, Marisa (Joan Taylor), and returned astronaut Calder (William Hopper) must battle to the creature before it destroys everything in its path.
Sunday 5 June @ 22:35 – THE GIANT CLAW (1957)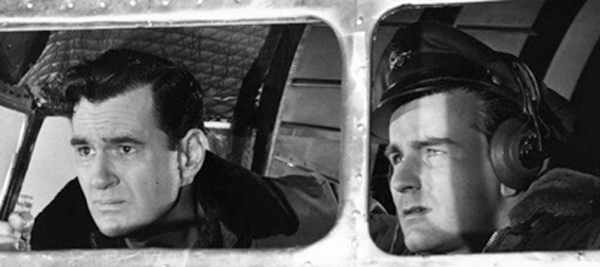 When a strange flying object is spotted, it is believed to be a UFO. However, it turns out to be an extraterrestrial bird made of anti-matter which leaves a trail of death and destruction in its wake.
Sunday 12 June @ 21:00 – THE MONOLITH MONSTERS (1957)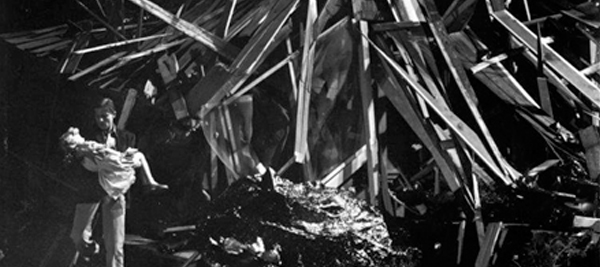 A meteor crashes in the desert, leaving behind huge black chunks. While being analysed in a science lab, the crystalline stones are accidentally drenched with water and begin to grow to gargantuan dimensions. A sudden rainstorm further exacerbates the situation, causing the monoliths to grow to hitherto unimagined heights. Can the world be saved by the saline solution which the scientists are hurriedly developing in the lab?
Sunday 12 June @ 22:30 – THE DEADLY MANTIS (1957)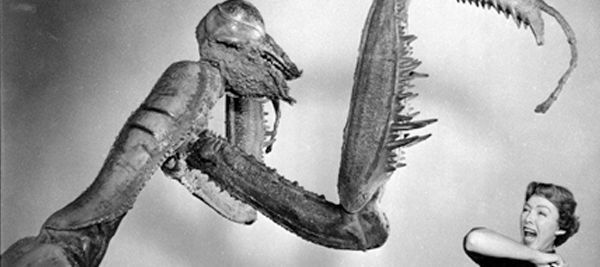 When a giant insect attacks several people in a remote Arctic region, Col. Joe Parkham (Craig Stevens) swings into action. Parkham and his associates, Dr. Ned Jackson (William Hopper) and Ned's assistant Margie Blake (Alix Talton), track the predatory mantis as it heads southward to Washington DC.
Sunday 19 June @ 21:00 – THE CURSE OF FRANKENSTEIN (1957)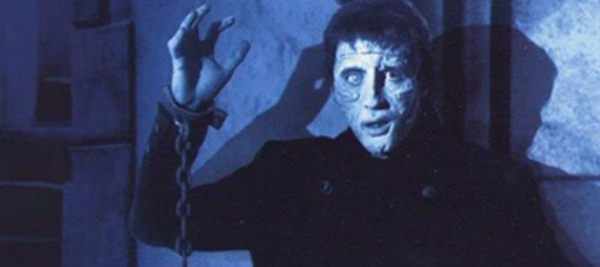 Scientist Victor Frankenstein (Peter Cushing) will stop at nothing in his quest to reanimate a deceased body and assembles a hideous creature (Christopher Lee) out of dead body parts. He succeeds in bringing it to life, but the monster is not as obedient or docile as Frankenstein expected…
Sunday 19 June @ 22:40 – THE BLOB (1958)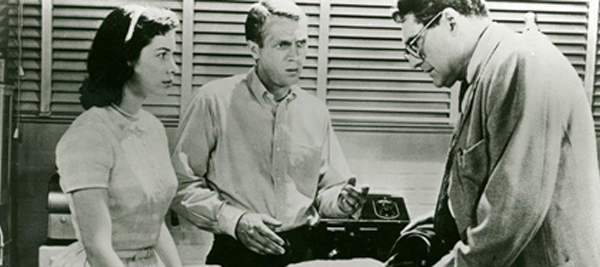 Two teenagers, Steve (Steve McQueen) and his best girl, Jane (Aneta Corseaut), notice a shooting star fall to earth, destroying an elderly man and growing to a terrifying size. The blob continues to grow, killing many, until the teenagers, with the, initially reluctant aid, of policeman Dave (Earl Rowe) discover a way to stop it.
Sunday 26 June @ 21:00 – DRACULA (1958)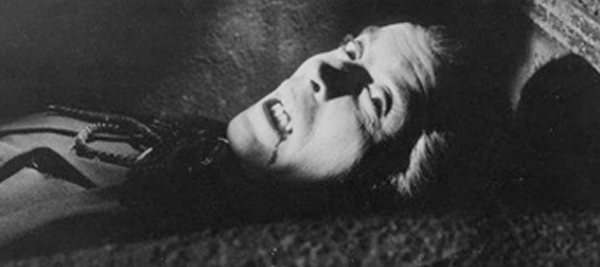 On a search for his missing friend, Jonathan Harker (John Van Eyssen), vampire hunter Dr. Van Helsing (Peter Cushing) is led to Count Dracula's (Christopher Lee) castle, where he finds an undead Harker in Dracula's crypt and discovers that the count's next target is Harker's ailing fiancée, Lucy Holmwood (Carol Marsh). With the help of her brother, Arthur (Michael Gough), Van Helsing is determined to protect Lucy and put an end to Count Dracula's parasitic reign of terror.
Sunday 26 June @ 22:35 – THE REVENGE OF FRANKENSTEIN (1957)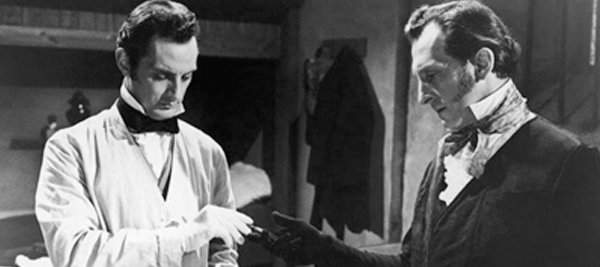 Having escaped execution and assumed an alias, Baron Frankenstein (Peter Cushing) transplants his deformed underling's brain into a perfect body, but the effectiveness of the process and the secret of his identity soon begin to unravel. Directed by Terence Fisher, this was a sequel to THE CURSE OF FRANKENSTEIN and the second instalment of Hammer's Frankenstein series.
---
TV: Sky 317 / Virgin 149 / Freeview 70 / Freesat 138
Website: http://www.horrorchannel.co.uk/
Facebook: https://www.facebook.com/horrorchannel
Twitter: https://twitter.com/horror_channel