Back to News list
Horror Channel June 2022 Premieres
Horror Channel launches assault of premieres for June plus further seasons of FARSCAPE

Ryan Simon's British supernatural chiller DEMON EYE, starring Darren Day, and Liam Fox, and Brad Baruh's Coen-sequel mystery thriller NIGHT DRIVE, starring AJ Bowen and Sophie Dalah, both receive Friday night UK TV premieres on Horror Channel.
There are also channel premieres for John Carpenter's cult classic ASSAULT ON PRECINCT 13 and Finnish-German sci-fi Nazi horror spoof IRON SKY: THE COMING RACE, directed by Timo Vuorensola (Iron Sky) and starring Udo Kier, reprising his role as Adolf Hitler.
Plus, cult classic FARSCAPE returns with the channel premieres of Season 3 and 4. This Australian-American Sci-Fi TV series, created by Rockne S, O'Bannon, has proved s big hit with Horror Channel audiences.
---
Full film details in transmission order:
From Thurs 2 June @ 18:00 – FARSCAPE: SEASON 3 (2001) *Channel Premiere
Crichton remains a virtual prisoner in the Ice Planet lab. Now that the chip – and the clone – implanted in Crichton's brain have been removed, Scorpius is free to examine the secrets of the wormhole technology. However, something is awry. An imprint of the Scorpius Clone remains trapped inside Crichton's mind. Faced with this intolerable existence, the clone tells John that there is only one way to escape the unholy partnership – Crichton must die.
Fri 3 June @ 21:00 – DEMON EYE (209) *UK TV Premiere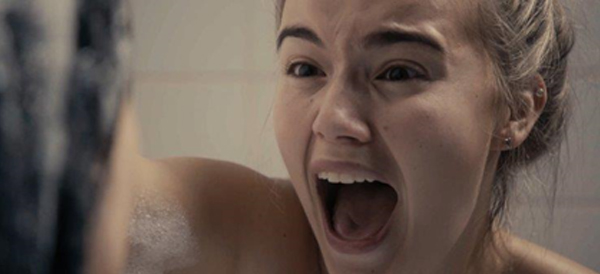 Inspired by the 1850's tale of the Saddleworth Witch, a young woman returns to her father's country house on the moors, following his mysterious death, and finds a cursed amulet, connected to local witchcraft. She discovers the amulet has dark powers and will grant you your greatest wish, but in return, she must unlock two deadly demons…
Sat 4 June @ 21:00 – ASSAULT ON PRECINCT 13 (1976) *Channel Premiere
An LA gang's revenge-fuelled killing spree leads them to a half-abandoned police station in the throes of closing down. Under siege with power and phone lines cut, a lone cop and his skeleton staff recruit a condemned killer from the cells in a desperate battle to survive the night. As the gang close in the tension escalates to boiling point in John Carpenter's brutal and unrelenting cult classic.
Friday 10 June @ 22:45 – NIGHT DRIVE (2021) *UK TV Premiere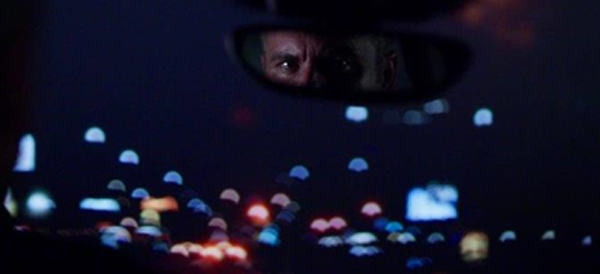 Russell (AJ Bowen) is a taxi driver in LA, who's reeling from a series of bad decisions. While his life seems to be caught in a downward spiral, a business proposition from an enigmatic passenger (Sophie Dalah) proves too good to turn down. A simple ride turns deadly, catapulting Russell into an even darker place, but his alluring passenger may be the key to the second chance he thought he'd never have…if he can make it through the night.
Fri 17 June @ 21:00 – IRON SKY: THE COMING RACE (2019) *Channel Premiere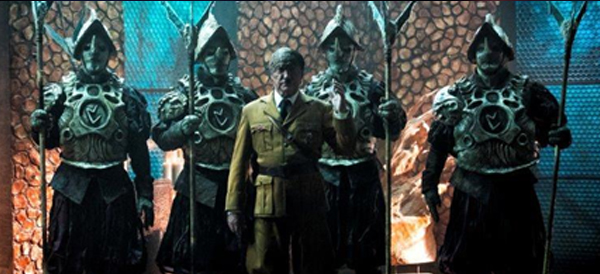 Twenty years after the events of Iron Sky, the former Nazi Moonbase has become the last refuge of mankind. Earth was devastated by a nuclear war, but buried deep under the wasteland lays a power that could save the last of humanity – or destroy it once and for all. The truth behind the creation of mankind will be revealed when an old enemy leads our heroes on an adventure into the Hollow Earth. To save humanity they must fight the Vril, an ancient shapeshifting reptilian race and their army of dinosaurs.
From Thurs 30 June @ 18:00 – FARSCAPE: SEASON 4 (2002) *Channel Premiere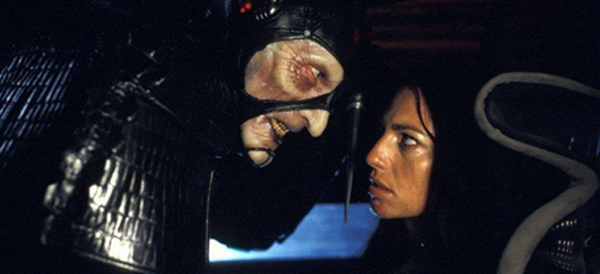 Continuing work on his theories of wormhole technology, Crichton ekes out an existence on board Elack – an old, dying Leviathan. The peace is shattered by the intrusion of a female alien, Sikozu, and a squad of Grudek mercenaries intent on harvesting Elack's neural tissue. Crichton fights to save his new home, his struggle hindered by the Grudeks' pet: a vicious and deadly alien canine called the Brindz Hound.
---
TV: Sky 317 / Virgin 149 / Freeview 70 / Freesat 138
Website: http://www.horrorchannel.co.uk/
Facebook: https://www.facebook.com/horrorchannel
Twitter: https://twitter.com/horror_channel