Back to News list
FILM NEWS (UK): FrightFest 2023 announces Glasgow Film Festival line-up

Be prepared to devour a devilish feast of dread-filled delights as the UK's favourite horror fantasy event returns to the renowned Glasgow Film Festival for an 18th year, from Thurs 9 March to Sat 11 March 2023.
This year's daring line-up, once again housed at the iconic Glasgow Film Theatre, embraces the latest genre discoveries from around the world, spanning nine countries with an eclectic mix of World, International and UK premieres.
Passes are on sale from noon on Wednesday 18 Jan.
Festival co-director Alan Jones says, "FrightFest is one of the most potent forces on the horror, science fiction and extreme thriller landscape, a reputation that has firmly placed it in the Top 10 Essential Fantasy Festivals List. And we aim to stay ahead of the chiller curve, returning to the incomparable Glasgow Film Festival with a shiver and shudder showcase of epic proportions".

FrightFest kicks off with two special screenings on Thursday March 9, opening in grand Gallic style with the UK premiere of SMOKING CAUSES COUGHING, a quirky, absurdist comedy sci-fi fantasy from visionary director Quentin Dupieux, whose film Rubber caused a 2010 GFF FrightFest sensation. This is followed by the UK premiere of SISU, a pulverizing, nerve-shredding and spectacularly gory WW2 action epic by Finnish director Jalmari Helander of Rare Exports fame.
Enter the haunted 'Devil's Manor' as FrightFest's traditional two-day event kicks off on Friday March 10 with the International premiere of #chadgetstheaxe, Travis Bible's Found Footage comedy horror. Then we travel into an ancient mythological world for the UK premiere of IRATI, a dark Spanish epic adventure from Errementari director Paul Urkijo Alijo, based on the graphic novel by J. L. Landa and J. Muñoz.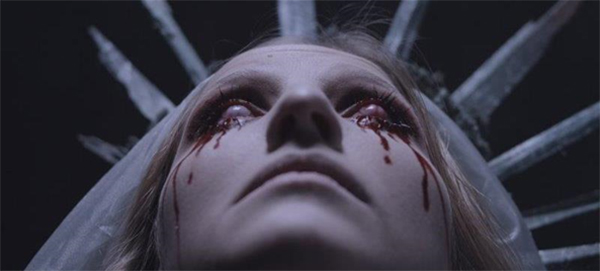 Next up is the UK premiere of MOTHER SUPERIOR, directed by Marie Alice Wolfszahn, making her feature film debut. This stylishly brooding occult chiller with the evils of nationalism rippling beneath the surface, won Best Feature at the Brooklyn Horror Film Festival 2022.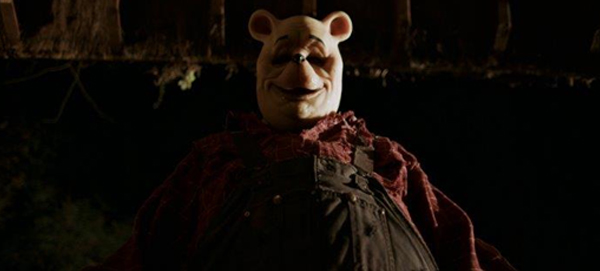 This is followed by another directorial debut – Rhys Frake-Waterfield's slasher parody WINNIE-THE-POOH: BLOOD AND HONEY. Pooh and Piglet are not happy and in this UK premiere, prepare for a journey into Hundred Acre Wood as you've never seen it before. And get ready for the very first Lithuanian slasher as Friday evening climaxes with the UK Premiere of PENSIVE, director Jonas Trukanas' inventively gripping horror ride into the prom night from hell.
Saturday's malevolent menu starts with the International premiere of HUNT HER, KILL HER, an intensely violent and breathtaking thriller from directors Ryan Thiessen and Greg Swinson, which uses time and space to maximize suspense, Served up next is the International premiere of ONYX THE FORTUITOUS AND THE TALISMAN OF SOULS. Based on his viral internet character of the same name, writer, director, and star Andrew Bowser 's wild comic ride is a creative and joyful celebration of weirdos of all kinds.
The next demonic dish is the European premiere of Christopher Smith's CONSECRATION, which finds the Severance / Black Death director in a mysterious Scottish convent exploring the dark recesses of the mind. Smith's graphic and psychologically disturbing supernatural thriller stars Jena Malone, Danny Huston and Janet Suzman,
The evening programme opens with the World premiere of LITTLE BONE LODGE, an atmospheric twisty thriller from Matthias Hoene, director of Cockneys vs Zombies. This highly effective bone-chiller stars Joely Richardson.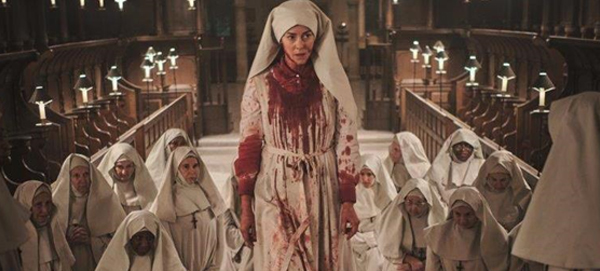 Next up is the International premiere of HERE FOR BLOOD, the tongue-in-cheek, extreme splatter, campy comedy horror discovery of the year. Directed by Daniel Turres and starring Shawn Roberts, this joyously outrageous celebration of the genre has the body-count going up as the blood rains down.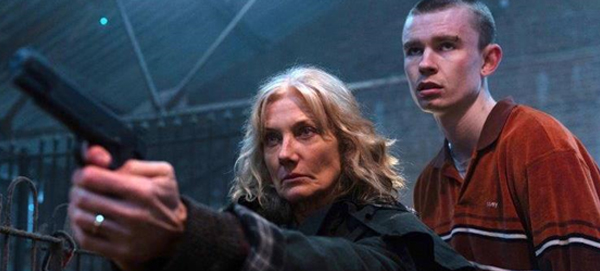 This year's feast of fear ends with the International premiere of 13 EXORCISMS. Inspired by recent events in Spain, where it was a box-office smash, this supernatural chiller hits home with relentless suspense and skin-crawling horror.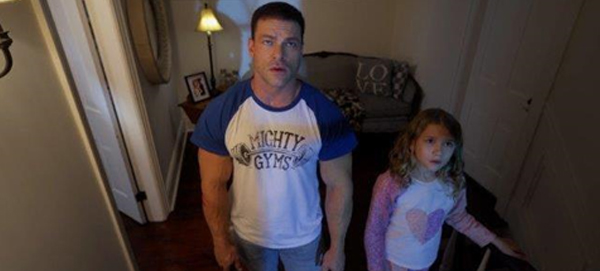 The Guest list will be announced soon.
FrightFest Weekend Passes are £75 and available from noon on Wednesday 18 January 2023.  Passes will be exchanged for admission wristbands, which must be worn at all times to access all FrightFest films on Fri 10 March and Sat 11March ONLY.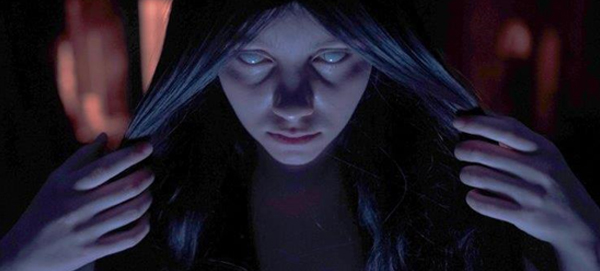 Tickets for SMOKING CAUSES COUGHING and SISU, plus individual tickets for the Fri/Sat films are on sale Mon 30 January, from noon. Price: £11.50 / £9.30 (concessions)
How to Buy Tickets
Online: https://glasgowfilm.org/glasgow-film-festival
Telephone: 0141 332 6535 (£1.50 fee per transaction, voice-mail available during peak business periods.
In person: Glasgow Film Theatre, 12 Rose Street, Glasgow G3 6RB during normal box office hours – Friday and Sunday to Thursday from 30 minutes before the first performance and closes 15 minutes after the last performance starts. Saturday from 11am to 15 minutes after the last performance starts.
Pass Booking opens Wed 18 Jan at 12:00, individual films open Mon 30 Jan at 12:00
Online booking closes 15 minutes before the advertised start time.
All performances will start at the advertised start time with no adverts or trailers. Late ticket-holders will not be admitted.
Glasgow Film Theatre Cinecard members get 4 days early-access to individual films from January 26 at noon, as well as discounted tickets for each performance. Memberships available from: https://glasgowfilm.org/what-we-do/plan-your-visit/memberships
Programme details
THURS 9 MARCH – GFT Screen 1
18:30 SMOKING CAUSES COUGHING (UK Premiere)
Director: Quentin Dupieux. Cast: Gilles Lellouche, Vincent Lacoste, Anaïs Demoustier. France 2022 1hr20m N/C 18.
Synopsis: The Tobacco Force is a superhero quintet fighting evil by using cigarette cancer-causing substances as their weapon of choice. But Chief Didier has noticed friction in the team. Since there's an upcoming battle against evil conquerer Lezardin on the horizon, Didier sends them to a lake retreat for a team-building holiday where they tell each other scary campfire tales. Will they form a cohesive unit again in time for the final epic face-off?
Contains: Superhero comedy, mild threat, scary images, gore, gross-out humour.
20:45 SISU (UK Premiere)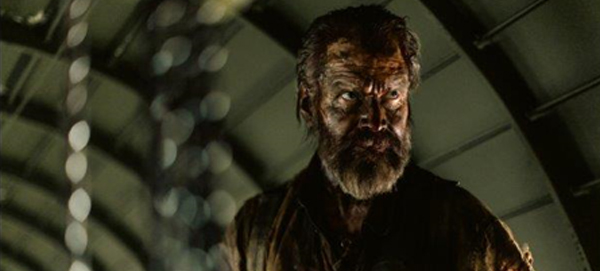 Director: Jalmari Helander. Cast: Jorma Tommila, Aksel Hennie, Jack
Doolan. Finland 2022 1hr31m N/C 18.
Synopsis: After a solitary prospector strikes gold in the wilderness of Lapland, he runs into a retreating detachment of Nazi soliders who set their sights on claiming the bounty. Unfortunately for the stormtroopers, this is no ordinary miner, but a mythic one-man army epitomising the quintessential Finnish concept of 'sisu' – white-knuckled courage and unimaginable determination in the face of overwhelming odds.
Contains: Explicit violence, accident trauma, sexual innuendo
FRI 10 MARCH – GFT Screen 1
13:45 #chadgetstheaxe (International Premiere)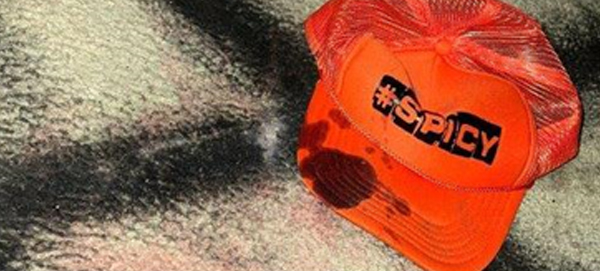 Director: Travis Bible.  Cast: Michael Bonini, Spencer Harrison Levin, Taneisha Figueroa. USA 2022 1hr23m N/C 18.
Synopsis: Four social media influencers must decide if Internet fame is worth the danger in real time. Bros Spicy Steve and Chad team up with a pair of beauty tip streamers to visit the supposedly haunted Devil's Manor, former home to a Satanic Cult. Soon they're forced to wonder if it's all a prank created by other streamers, by each other, or if there is something more sinister at hand… And as the violence ramps up… so do the views and likes.
Contains: Violence, gore, strong language, intense/scary images
15:50 IRATI (UK Premiere)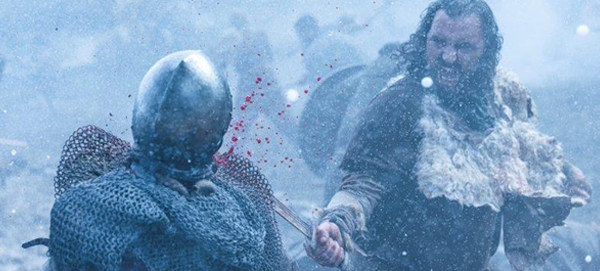 Director: Paul Urkijo Alijo. Cast: Edurne Azkarate, Eneko Sagardoy, Itziar Ituño. Spain 2022 1hr54m N/C 18.
Synopsis: Christian nobleman Eneko must fulfil the promise he made to his late father, to protect and lead his people into the new era. To do so, he must recover his father's body, buried next to Charlemagne's treasure. However, despite his faith, he needs the help of his childhood friend, the pagan Irati. On this mythological and magical mission, the two young men venture into a strange forest where "Everything that has a name exists".
Contains: Strong violence, blood, gore, nudity, threat.
18:45 MOTHER SUPERIOR (UK Premiere)
Director: Marie Alice Wolfszahn Cast: Isabella Händler, Inga Maux, Jochen Nickel. Austria 2022 1hr11m N/C 18.
Synopsis: 1975, Rosenkreuz Manor. Sigrun Fink, desperate for information about her biological family, starts a new position as nurse to the aging, ill and eccentric Baroness Heidenreich. For a shared longing binds them together: the old lady's memory contains the secret to Sigrun's true identity; the nurse's lifeforce holds the key to the future for the Baroness. On the path to self-discovery, Sigrun is confronted with the sinister world of folklore occultism, carried out by the Baroness and her sinister groundskeeper Otto. One opening an unearthly, pagan abyss in which every moral and principle will be tested.
Contains: Bloody images, nudity, disturbing sequences.
20:45 WINNIE THE POOH: BLOOD AND HONEY (UK Premiere)
Director: Rhys Frake-Waterfield. Cast: Craig David Dowsett, Chris Cordell, Natasha Tosini. The Netherlands 2023 1hr30m N/C 18.
Synopsis: During childhood, Christopher Robin befriended Winnie the Pooh, Piglet and their friends, played games and fed them. But as he grew older, the visits stopped, leaving them increasingly hungry and desperate, eyeing Eeyore as food. Now Christopher has returned to the forest with his new wife hoping to introduce her to his old friends. But it sends Pooh and Piglet on a murderous scavenger hunt for human flesh when they antagonize a group of college girls on a rural cabin vacation. Will Christopher still get Pooh back on the right track?
Contains: Gore, threat, strong language, scenes of a sexual nature.
23:00 PENSIVE (UK Premiere)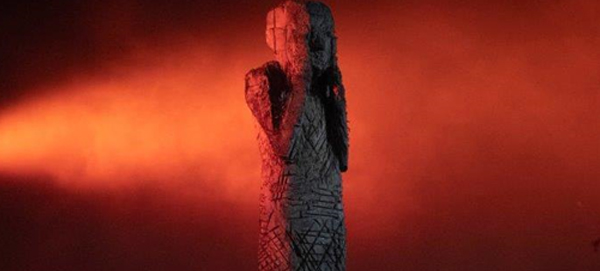 Director: Jonas Trukanas. Cast: Šarūnas Rapolas Meiliešius, Gabija Bargailaitė, Marius
Repšys. Lithuania 2022 1hr27m N/C 18.
Synopsis: Wooden sculptures of the Pensive Christ can be found in weird spots all through the Baltic States. They combine folk art and Christian traditions into a singular entity concerning the fear of being judged. And that's what is about to happen to the usually risk-averse Marius as he organises the venue for his high school graduation party at a remote cottage. For his drunken and drugged classmates destroy some life-size wooden statues and a scarred, masked and mysterious killer starts picking them off one by mutilated one.
Contains: Bloody images, extreme gore, nudity, maiming, bad language, threat.
SAT 11 MARCH – GFT Screen 1
11:00 HUNT HER, KILL HER (International Premiere)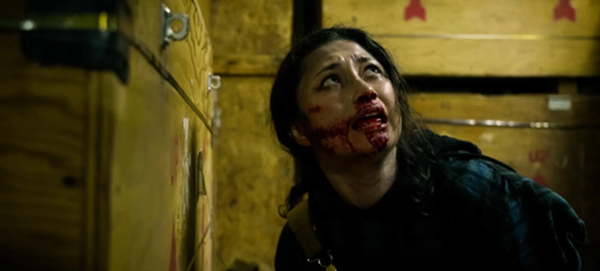 Directors: Ryan Thiessen, Greg Swinson. Cast: Natalie Terrazzino, JC Oakley III, Larry Bunton. USA 2022 1hr29m N/C 18.
Synopsis: Karen is a desperate young mother who has just filed divorce papers on her abusive husband. Forced to take a job as the night shift janitor at a large furniture factory, she is told she will be the only one working at this time. But, after seeing a strange vehicle idling in the parking lot and finding a door to the factory ajar, Karen gets the feeling she might not be alone after all.
Contains: Sustained threat, strong violence, gore, profanity
13:00 ONYX THE FORTUITOUS AND THE TALISMAN OF SOULS (International Premiere)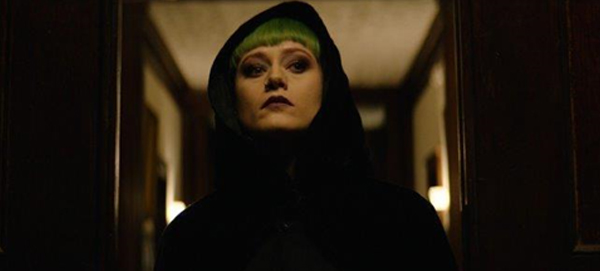 Director: Andrew Bowser Cast: Andrew Bowser, Jeffrey Combs, Barbara Crampton USA 2023 1hr45m N/C 18.
Synopsis: Fledgling occultist Marcus J. Trillbury (Onyx) attends a black magic ritual at his idol Bartok the Great's dark mansion. But terrible things begin to happen and it soon becomes clear that Bartok's intentions are way more nefarious. As Marcus battles to keep his soul, a question of great destiny looms. Is he doomed to remain a nobody or will he rise to defeat Bartok and save his fellow Satanist followers from damnation?
Contains: Comedy threat, scary images, gore, gross-out humour.
15:45 CONSECRATION (European Premiere)
Director: Christopher Smith. Cast: Jena Malone, Danny Huston, Janet Suzman. UK 2022 1hr31m N/C 18.
Synopsis: Grace is summoned to the Mount Saviour convent deep in the Scottish Highlands following the mysterious death of her priest brother. Refusing to believe he committed  suicide, Grace starts her own investigation as the nuns prepare a consecration ceremony to purify the holy site. Soon she inadvertently shines a light on murder, sacrilege and a disturbing truth, relating to the forgotten years of her own childhood, intertwined with that of the convent's holy order and the secret it's charged with protecting.
Contains: Strong bloody scenes, profanity, threat
18:15 LITTLE BONE LODGE (World Premiere)
Director: Matthias Hoene. Cast: Joely Richardson, Neil Linpow, Sadie Soverall.. United Kingdom 2023 1hr33m N/C 18.
Synopsis: During a stormy night in the Scottish Higlands, two criminal brothers on the run seek refuge in a desolate farmhouse. But after taking the resident family captive, they find the house holds even darker secrets of its own. Colour Out Of Space star Joely Richardson plays the fearsome family matriarch who will stop at nothing to protect her kin and the shocking mysteries that surround their very existence.
Contains: Gore, threat, strong language, disability taunts, menace.
20:40 HERE FOR BLOOD (International Premiere)
Director: Daniel Turres Cast: Shawn Roberts, Joelle Farrow, Dee Snider. Canada 2022 1hr40m N/C 18.
Synopsis: When his girlfriend is swamped with college exams, Tom O'Bannon, a rowdy pro-wrestler struggling to make ends meet, agrees to fill in as a last-minute replacement for her well-paying babysitting job. Tom arrives at an isolated family home where he meets the precocious 10-year-old Grace. But what starts off as a quiet night of pizza and video games quickly spirals into bloody, violent, demonic chaos as Tom and Grace find themselves fighting for their lives when an otherworldly cult of masked intruders descend on the home.
Contains: Extreme gore, violence, sexual imagery, profanity, child endangerment, torture, maiming.
23:05 13 EXORCISMS (International Premiere)
Director: Jacobo Martinez Cast: Maria Romanillos, Ruth Díaz, Silma López. Spain 2022 1hr38m N/C 18.
Synopsis: Shy, sensitive teenager Laura is tricked into taking part in a Halloween séance to contact the spirit of a mad doctor who murdered his family. From that night on, Laura's life is forever changed… Dark presences, terrifying visions, ominous voices, painful marks on her skin, and other paranormal phenomena haunt her. Laura's religious parents decide to call the local priest for advice, who claims she's possessed. To set her free, he will have to perform a series of exorcisms – each more violent than the last.
Contains: Disturbing supernatural horror, gore, threat, strong language, scenes of a sexual nature.
For full programme details: http://www.frightfest.co.uk/
FrightFest Glasgow 2023 Images
https://cloutcom.co.uk/picture-gallery/gallery/frightfest-glasgow-2023/
www.frightfest.co.uk | FB: /FrightFestreal | Twitter: @frightfest | IG: @frightfestUK
#FRIGHTFEST #GFF23
Press and publicity enquires:
Clout Communications