Back to News list
LEGEND reveals slate of horror, sci-fi and action premieres for February 2023

Dangerous outlaws, crazed serial killers and murderous aquatic beasts haunt a fearsome February line-up on LEGEND, headed up by the UK TV premiere of JESSE JAMES THE UNSTOPPABLE OUTLAW, a thrilling Western in which the famous cowboy takes on the deadliest ride of his life.
Plus, there are Channel premieres for Michael Bay's tough cop caper BAD BOYS, starring Will Smith, serial killer thriller THE FACTORY, starring John Cusack, BRAKE, a dark action drama starring Stephen Dorff and the 1975 Brit crime thriller RANSOM, starring Sean Connery and Ian McShane.
There are further Channel premieres for the psychological horror thriller MINDSCAPE, starring Mark Strong and Brian Cox and JOHNNY HANDSOME, Walter Hill's gritty 1989 American neo-noir crime thriller, starring Mickey Rourke, Ellen Barkin, Forest Whitaker and Morgan Freeman.
THE VINTAGE VAULT continues to light up Sunday nights with its popular classic genre double-bills, headed up this month by the Channel premiere of sci-fi monster classic, THE PHANTOM FROM 10,000 LEAGUES
February also see the continuation of the Channel premiere of the ever-popular original series of sci-fi anthology classics, THE TWILIGHT ZONE.
---
Full film details in transmission order:
Friday 3 Feb @ 22:55 – BAD BOYS (1983) *Channel Premiere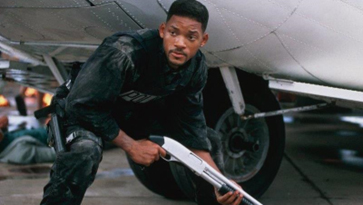 With time running out, detectives Burnett (Martin Lawrence) and Lowrey (Will Smith), two Miami cops who must find $100 million in stolen heroin before their department is shut down, track a master thief into the Miami underworld. A witness (Téa Leoni) can identify the suspect, but a mix-up causes her to believe Burnett is Lowrey, forcing the partners to switch identities. Directed by Michael Bay.
Saturdays & Sundays from Sun 4 Feb @ 20:30 – THE TWILIGHT ZONE (1959) *Channel Premiere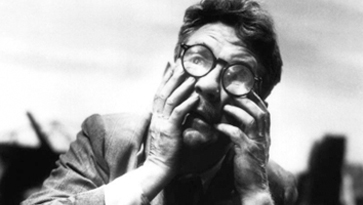 A classic anthology of sci-fi, suspense and goose-bump-inducing tales that explore 'a fifth dimension beyond that which is known to man'. Filled with invention and irony, each story is tightly constructed, containing cautionary themes and frequently ending with an unexpected plot twist.
Sat 4 Feb @ 21:00 – THE FACTORY (2012) *Channel Premiere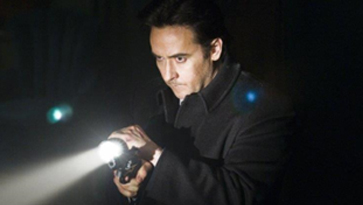 An obsessed detective, Mike Fletcher (John Cusack), is on the trail of a serial killer prowling the streets of Buffalo, N.Y. but when his teenage daughter disappears, he drops any professional restraint to get the killer. Directed by Morgan O'Neill.
Sun 5 Feb @ 21:00 – IT CAME FROM OUTER SPACE (1953)
*Part of The Vintage Vault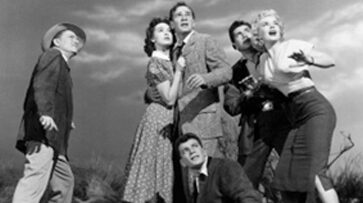 John Putnam (Richard Carlson), an amateur astronomer, is looking at the skies with his fiancée, schoolteacher Ellen Fields (Barbara Rush), when they see what looks like a huge meteor crash into the desert. As events unfold, various townspeople start to disappear, including Ellen, to be replaced by alien 'duplicates' As the townspeople become aware of the danger, the likelihood of bloodshed becomes apparent. Based on a story by Ray Bradbury.
Sun 5 Feb @ 22:35 – REVENGE OF THE CREATURE (1955)
*Part of The Vintage Vault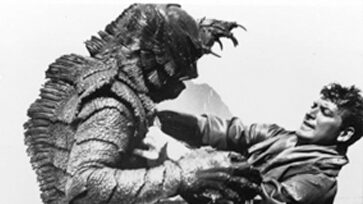 Two oceanographers (John Bromfield and Robert B. Williams) capture the creature and put him on display. Here the hapless Gill-Man is taught a few words of English by compassionate ichthyologists, John Agar and Lori Nelson. Eventually, however, the creature reverts to type, kills one of his captors and goes on a rampage, managing to abduct the heroine and carry her off. Intense underwater photography and practical effects make "The Revenge of the Creature" a horror classic.
Thurs 9 Feb @ 21:00 – BREAK (2012) *Channel Premiere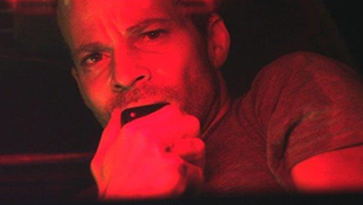 Special agent Jeremy Reins (Stephen Dorff) wakes up in total darkness, confused and disorientated. The only light comes from the blood-red digital numbers ticking away above his head. Jeremy quickly realizes he's in trouble He's trapped in the trunk of a moving car. As his captors reveal their motives, Jeremy realises he won't be set free until he discloses classified Government information he has sworn to protect…
Sat 11 Feb @ 21:00 – RANSOM (1974) *Channel Premiere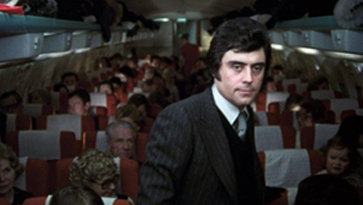 Attempting to secure the release of political prisoners, a terrorist group, led by the fierce Ray Petrie (Ian McShane), takes over a British plane. Tough Scandinavian operative Nils Tahlvik (Sean Connery) is sent in to deal with the armed men and free the aircraft's passengers. Unfortunately for Tahlvik, the terrorists prove to be quite formidable.
Sun 12 Feb @ 21:00 – THE PHANTOM FROM 10,000 FEET (1955)
 *Channel Premiere
*Part of The Vintage Vault
When a postmortem finds that a murdered fisherman was exposed to unusual amounts of radiation, Dr. Ted Stevens (Kent Taylor) decides to investigate. He meets Lois (Cathy Downs), whose father, Professor King (Michael Whalen), runs a local marine biology lab. Ted discovers that the Professor's secret experiments with atomic energy have resulted in the creation of a murderous aquatic beast, and he must act fast to prevent more needless deaths.
Sun 12 Feb @ 22:35 – IT CAME FROM BENEATH THE SEA (1955)
*Part of The Vintage Vault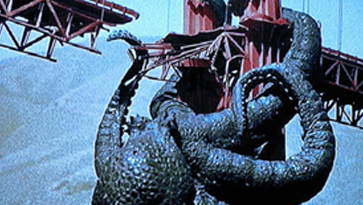 While on a routine mission, Cmdr. Pete Mathews (Kenneth Tobey) runs into trouble when his submarine is nearly sunk by an unknown creature, which is identified as a giant octopus from the nether reaches of Mindanao Deep. The beast has been awakened by nearby nuclear testing and now, radioactive and monstrously huge, the rampaging leviathan is heading toward the North American Pacific Coast.
Thurs 16 Feb @ 21:00 – JESSE JAMES THE UNSTOPPABLE OUTLAW (2018) *UK TV Premiere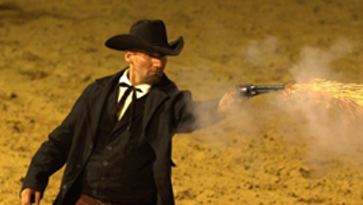 The West has never been so wild. Jesse James (Paul Clayton) is possibly the most famous, and dangerous, outlaw in the history of the Wild West. Renowned for his audacious robberies, he has always been advised to stay away from the infamous Black Train. But going against all the advice, Jesse will take on the most dangerous robbery of his career as he takes on the mysterious and dangerous Black Train.
Sat 18 Feb @ 21:00 – MINDSCAPE (2013) *Channel Premiere
A detective (Mark Strong), who has the ability to enter people's memories, takes on the case of a troubled teenage girl. However, he needs to determine whether she is a sociopath capable of murder, or a victim of trauma.
Sun 19 Feb @ 21:00 – EARTH VS THE FLYING SAUCERS (1956)
*Part of The Vintage Vault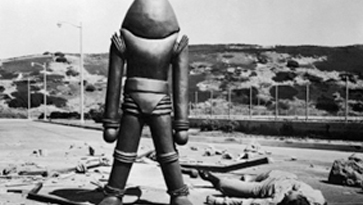 UFOs from a doomed star system invade Earth with plans of world conquest. Surrender is not an option so the human race must fight to the bitter end. Special effects are by Ray Harryhausen
Sun 19 Feb @ 22:40 – THE MOLE PEOPLE (1957)
*Part of The Vintage Vault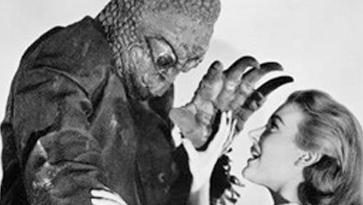 John Bentley (John Agar), leads a Middle Eastern expedition in search of a lost tribe of Sumerians. He and his cohorts follow a tunnel deep below the surface of the earth, eventually coming across a tyrannical tribe of albino Sumerians, who use the semi-human Mole People as slaves. Aware of the danger the scientists pose, the subterranean High Priest wants them eliminated.
Sat 25 Feb @ 21:00 – JOHNNY HANDSOME (1989) *Channel Premiere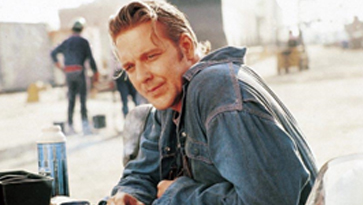 Johnny, a disfigured petty criminal (Micky O'Rourke) is given plastic surgery in prison.  and, unrecognisable as his former self. Doctors hope Johnny's new look will help him to reform, but he is bent on settling the score with the gang who killed his only friend and left him to carry the can for their last heist.
Sun 26 Feb @ 21:00 – THE GIANT CLAW (1957)
*Part of The Vintage Vault
When a strange flying object is spotted, it is believed to be a UFO. However, it turns out to be an extraterrestrial bird made of anti-matter which leaves a trail of death and destruction in its wake.
Sun 26 Feb @ 22:30 – THE ABOMINABLE SNOWMAN (1957)
*Part of The Vintage Vault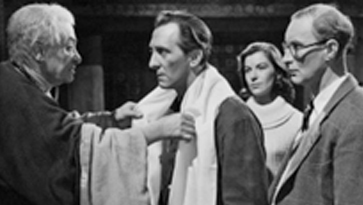 ---
TV: Sky 148 / Virgin 149 / Freeview 41 / Freesat 137