Back to News list
Derren Brown – A Book Of Secrets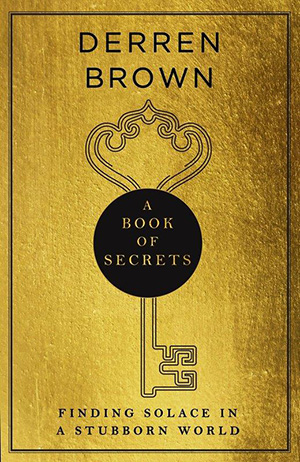 A
BOOK
OF
SECRETS
FINDING SOLACE IN A STUBBORN WORLD
DERREN BROWN
2nd September 2021 | Bantam Press | Hardback | £20.00
---
'Derren Brown is a mine of wisdom, humanity and kindness – everything we need to sustain and nourish ourselves.'
ALAIN DE BOTTON
Derren Brown, internationally bestselling author of Happy, considers the value of difficulty in our lives while reflecting on his own experiences of challenges and change. Perhaps it is in those times when we are forced to cope with adversity that we find the most meaningful rewards.  As he navigates middle age, love and small talk, he dispenses with self-help platitudes and wonders if perhaps we need to more comfortably embrace uncertainty.  Is anxiety in fact a pointer for growth?
In chapters that take us back to the scene of his own childhood humiliation, to lonely evenings while on tour, and to the stress of a house move, Derren explores the reality that when we feel most alone we are often most connected to others and the flow of life.
Drawing on Derren's own experiences, this is a profound and practical guide to finding value in sadness and strength from difficult times, to help discover meaning and grow from there.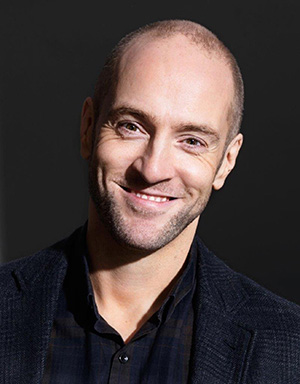 DERREN BROWN began his TV career in 2000 with a series of specials called 'Mind Control', redefining the genre of magic for intelligent, modern audiences and making his name synonymous with the art of psychological manipulation. Derren has played Russian Roulette live, led the nation in a séance, successfully predicted the National Lottery and created a zombie apocalypse for an unsuspecting participant after seemingly ending the world. His one-man stage shows have garnered a record-breaking five Olivier Award nominations for Best Entertainment and won twice. His 2017 US debut show SECRET won the New York Drama Desk Award for Unique Theatrical Experience and returned for a sell-out run on Broadway in 2019.  In Autumn 2021 he embarks on his new theatrical tour of the UK with Showman. He is also the author of Happy, Tricks of the Mind, Confessions of a Conjuror, A Little Happier, and Portraits. He recently had a hit with audio book Derren Brown's Bootcamp for the Brain.