Back to Client list
Legend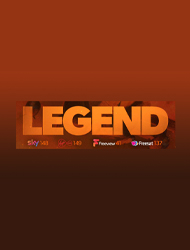 Horror Channel has rebranded and is now Legend. Legend will still be showing classic horror and sc-fi but its eclectic mix of movies and TV series will now broaden out to include more thriller, action, fantasy and suspense titles.
It broadcasts on Freeview 41, Sky channel 148, Virgin 149 and Freesat 137
Clout PR is retained to handle all corporate and consumer press and publicity for the channel.