Back to News list
ANDERSON FALLS director Julien Seri interview
Ahead of the UK premiere of serial killer thriller ANDERSON FALLS at Arrow Video FrightFest Glasgow 2020, director Julien Seri reflects on the his first 'American' experience, challenging fight scenes and the importance of personal vision.
Julien Seri on the set of ANDERSON FALLS
It has been five years since we premiered NIGHT FARE at FrightFest London, what have you been up to since then?
I worked on two, very singular, projects as a producer and/or director. I signed for both with Wild Bunch, but we've failed to produce them yet. So I keep fighting. And I did a lot of commercials, TV series and music videos.
When did you first hear about the ANDERSON FALLS script and why did you think it was perfect for you to direct?
I received the script late 2017. I read it and said 'yes' in the same day. It was a perfect American experience for me because it was low budget, so not a lot of stress, and another type of movie for me – a slow burner and not an action thriller. I felt that I needed to test myself on this movie.
FrightFest is well acquainted with writer/producer Giles Daoust (RADIUS, STARRY EYES, HOSTILE, THE MAN WHO KILLED HITLER AND THEN THE BIGFOOT). Did you know him prior to ANDERSON FALLS?
We met through Facebook because he co-produced Hostile with two friends of mine who were co-producers on Night Fare. He saw Night Fare, was pretty impressed with the result, so he send me the script.
You have an amazing cast in ANDERSON FALLS – Gary Cole, Shawn Ashmore, Lin Shaye etc. – how easy was it to assemble?
Gary Cole saw Night Fare on Netflix US. He was the first one to respond. He said that he loved the poetical violence of the film. Then Shawn Ashmore saw it too. I had a conference/video call with Shawn. We connected instantly. Jessica Sherman was our casting director. She did a great job. Lin Shay, Daniella Alonso, Sonya Walger, Vahina Giocante, Richard Harmon, Stefania Spampinato, Judah Mackey. I was very lucky to work with this great cast for my first experience in the US.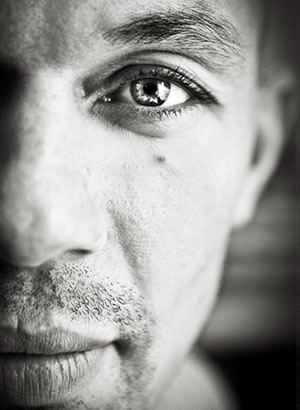 Where did you film and for how long?
We prepped the film for two and a half weeks in July 2017, and we shot it in eighteen days in Los Angeles in August the same year. It was a hot and a very fast shoot.
 Any major problems during production or funny stories you can share?
The prep was really short and the shooting schedule very tight, but I had a lot of fun on the set. It was a blast. I decided to use this tight schedule as an advantage and to shoot no coverage for the edit room. I shot a fight scene (1'30") in one long shot. Shawn was very excited with the idea, the stunt coordinator too. But some people on the crew were convinced that we wouldn't be able to make it. Of course we did it. We shot it in one hour. Eight takes.
What would you say the hardest part about making ANDERSON FALLS was?
Post production was the most painful part for me. In France, the director is creatively the man in charge. He needs to work closely with his producer, but the film is his vision. With Anderson Falls, I knew from the start that it would be a possibility to have a completely different cut than mine, but I thought on the set, that I did enough to protect myself from that. I was wrong. Only the work with our composer, Sacha Chaban, was creatively fantastic.

Shawn Ashmore in ANDERSON FALLS
FrightFest is thrilled to welcome you back to the fold, how important are festivals to your work?
FrightFest was the first festival to respond to Night Fare with such positivity at the Cannes film festival in 2015. With those kind of indie movies, festivals are very important to make the films known worldwide. So I'm really excited to come back and to feel that FrightFest spirit again.
You have roughly six projects on the go at the moment. What can you tell us about your future plans and films?
I need to stay active and to express myself with a camera more than once every two or three years.
I have another American movie for late 2020 or 2021, Blank written by Jeremy Drysdale and produced by Sentient Pictures and Pierre Morel (Taken, Gunman). It's an incredible action movie that we want to shoot in Asia. There's also a Canadian thriller called Finding The Lost Child at the casting stage.
And I will go back to the indie mood of Night Fare with one of my scripts – All We Have Left. I need to shoot a very personal story with my unique vision from time to time. My heart and mind need that. I also have a great project with Elodie Yung (Netflix's Daredevil, The Hitman's Bodyguard, Gods of Egypt) and Xavier Laurent (The Kid is not my Son). As a director I can shoot one or two films every year. That's why I fell in love with commercials and now television too. You can stay active and continue to learn every month.
ANDERSON FALLS is showing at the Glasgow Film Theatre on Saturday 7 March, 11.00am, as part of Arrow Video FrightFest Glasgow 2020
Tickets: https://glasgowfilm.org/glasgow-film-festival/shows/frightfest