Back to News list
UK premieres for REDWOOD and THE TALL MAN lead Horror Channel's February line-up
February on Horror Channel sees the UK TV premieres of films by two highly talented directors: Tom Paton brings a fresh spin to creature-in-the-woods mythology with REDWOOD, a nerve-shredding chiller that will make you think twice about going camping, and THE TALL MAN, Pascal Laugier's follow-up to his classic Martyrs is another sensational thriller of astonishing depth.
There are also channel premieres for Luls de la Madrid's unholy supernatural shocker THE NUN, John Dahl's white-knuckle thriller JOY RIDE, the Wachowski Brothers' stylish, neo-noir crime caper BOUND, starring Jennifer Tilly and Gina Gershon, and Alexandra Aja's intensely disturbing MIRRORS, starring Keifer Sutherland.
---
Details in transmission order:
Sat 2 Feb @ 21:00 – THE NUN (2005) *Channel Premiere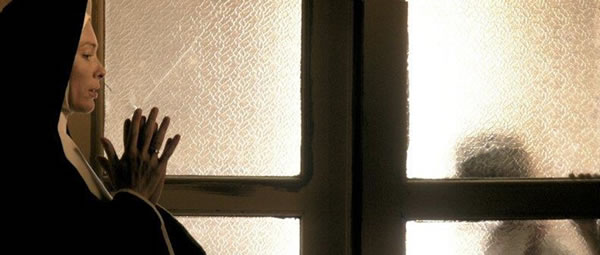 Years ago, a cruel and merciless nun turned a boarding school into a living hell for her students until they could no longer bear the abuse, causing her undiscovered death. Now, the alumni are being brutally murdered one by one. Feeling a familiar and evil presence, the surviving women regroup to save their lives and lay the nun to rest one final time.
Fri 8 Feb @ 21:00 – REDWOOD (2017) – *UK TV Premiere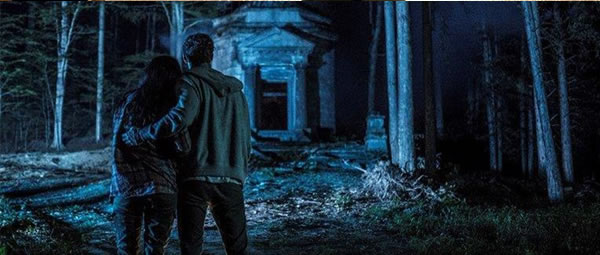 After some bad news back at home, musician Josh and his girlfriend Beth head out to a secluded national park in search of some clarity on the situation they'll face when they return. But the couple get more than they bargained for when they ignore the advice of Park Rangers and venture off the trail, coming face to face with The Redwood's legendary wildlife. Starring Nicholas Brendon, Tatjana Nardone, Mike Beckingham, Muzz Khan, Jessica Jane Stafford.
Sat 9 Feb @ 21:00 – JOY RIDE (2001) * Channel Premiere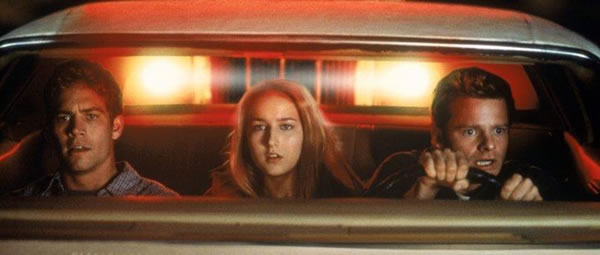 It's the summer break, and three college students are ready to embark on a cross-country road trip. But what was supposed to be a vacation turns into a terror-driven nightmare game of cat and mouse when a psychotic trucker decides to stalks them.
Sat 16 Feb @ 21:00 – THE TALL MAN (2012) *UK TV Premiere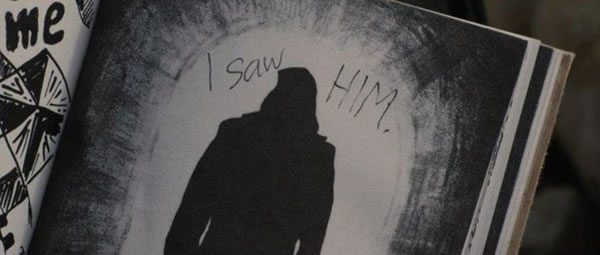 In the depressed Canadian town of Cold Rock, children are disappearing, Witnesses say they have seen a Tall Man at the scenes of the crimes, When this 'tall man' kidnaps the son of Julia Denning (Jessica Biel), the town nurse, Julia finds herself at the centre of an unravelling legend.
Fri 22 Feb @ 21:00 – BOUND (1996) *Channel Premiere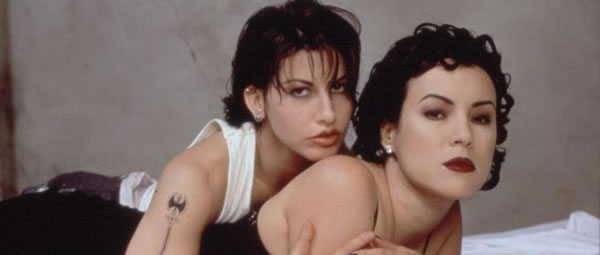 Ceasar's a guy who launders money for the mob. Violet's the woman he's been keeping the past five years and Corky is a beautiful ex-con who just got out jail. What's the last thing that would come between them all? Could it be two million dollars in a suitcase on a desk in an apartment in Chicago? Or something else entirely…?
Fri 23 Feb @ 21:00 – MIRRORS (2008) *Channel Premiere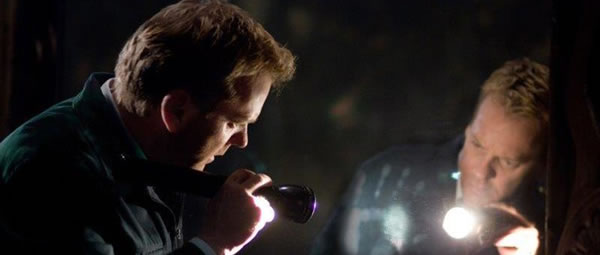 From Alex Aja, the acclaimed director of Switchblade Romance and The Hills Have Eyes, comes a re-imagination of the South Korean horror hit Into the Mirror. Ben Carson is a troubled ex-cop relegated to security guard duty at a department store. The fashionable store has a tainted past due to a fire that resulted in horrific fatalities and injury. And now some mysterious deaths of employees and customers are occurring beside the floor mirrors. Ben begins to suspect supernatural powers at work and starts to investigate the strange and eerie events…
Weekdays @ 20:00 from Thurs 7 Feb – SLIDERS, Season 3 (1996) *Channel Premiere
This one-hour science fiction series chronicles the travels of four people who 'slide' to parallel dimensions of Earth, experiencing and exploring the world as it would be if a different path had been taken, either personally or historically. Stars Jerry O'Connell, John Rhys-Davies, Sabrina Lloyd and Cleavant Derricks.
---
Horror Channel: Be Afraid
TV: Sky 317 / Virgin 149 / Freeview 70 / Freesat 138
Website: http://www.horrorchannel.co.uk/
Facebook: https://www.facebook.com/horrorchannel
Twitter: https://twitter.com/horror_channel