Back to News list
The UK's fast-growing Fast TV channel for horror fans unveils a classic line-up of genre movies for September 2023

Freeview 271 / Channelbox App / TCL TVs / Distro TV
www.nyxtv.co.uk | Facebook | Twitter | Instagram | YouTube
Argento, Rollin, Bava, Corman and Vadim spearhead month of must-see cult favourites
September is a stylish, horror-filled month on NYX UK, packed with giallo slashers, erotic masterpieces, monstrous thrillers and infamous chillers, spearheaded by four Dario Argento classics – PHENOMENA, TENEBRAE and a double-bill of DEED RED and SUSPIRIA, which celebrates the Italian maestro's 83rd birthday on Sept 7.
Alan Jones, author of 'Dario Argento: The Man, the Myths & the Magic' and editor of Argento's autobiography 'Fear', said, "Any showing of innovative director Dario Argento's groundbreaking work is always cause for celebration. NYX honouring the Italian maestro's 83rd birthday with four of his greatest shockers is a fitting and timely tribute to the extraordinary influence he still has on the entire horror genre ".
Another Italian master of the macabre is Mario Bava and NYX UK is screening THE WHIP AND THE BODY, his delirious journey into troubled souls, starring Christoper Lee, and his superb horror anthology, BLACK  SABBATH.
Jean Rollin, the French master of the erotic Gothic Vampire movie, is also celebrated with his blood-sucking classics: THE NUDE VAMPIRE, LIPS OF BLOOD, RAPE OF THE VAMPIRE and REQUIEM OF A VAMPIRE. Another French cult favourite, Roger Vadim, also features, with one of his finest films, BLOOD & ROSES.
From the 'king of cult' himself, Roger Corman, we have THE TERROR, starring a youthful Jack Nicolson, THE LITTLE SHOP OF HORRORS, the apocalyptic stunner, LAST WOMAN ON EARTH, and the counter-culture comedy horror, A BUCKET OF BLOOD, which receives its premiere this month.
Other monthly highlights include those unforgettable directorial debuts from Abel Ferrara (THE DRILLER KILLER) and Francis Ford Coppola (DEMENTIA 13), plus, the unflinching MARK OF THE DEVIL, starring Udo Kier & Herbert Lom, William Castle's fear-inducing THE TINGLER, starring Vincent Price, Edward D. Wood's outrageous PLAN 9 FROM OUTER SPACE and Fritz Lang's influential crime horror, M.
Fans of anthologies are in for a treat, with terror tales including DR TERROR'S HOUSE OF HORRORS, starring Peter Cushing, Christopher Lee and Donald Sutherland, the classic black and white Ealing classic DEAD OF NIGHT, THE DEVIL'S MESSENGER, with the legendary
Lon Chaney Jr. and the creepy TALES FROM THE CRYPT, with Ralph Richardson and Joan Collins amongst the star-studded cast.
Then on Sunday nights, at 9pm, there is the Hammer Sunday strand, which this month features channel premieres of the immortal classics THE HORROR OF FRANKENSTEN and THE VAMPIRE LOVERS, plus Terence Fisher's legendary  THE GORGON, and RASPUTIN: THE MAD MONK.
There is also a channel premiere for MILL OF THE STONE WOMEN, Giorgio Ferroni's macabre tale of obsession, madness, and art in its most horrifying form.
Highlighted films in transmission order:
Fri 1 Sept @ 21:00 – M (1931)
A serial killer (Peter Lorre) is preying on children which leads to a manhunt by both the police and the criminal underworld. As the days pass we witness the psychological torment of the murderer and the societal demand for justice. This innovative, deeply affecting film, directe by Fritz Lang,  marked a significant milestone in the history of cinema.
Fri 1 Sept @ 23:00 –THE NUDE VAMPIRE (1970)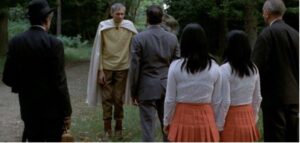 A man becomes inftuated by a young woman only to learn that her father thinks she's a vampire. A quintessential Jean Rollin film and a memorable entry in the realm of avant-garde horror cinema.
Sun 3 Sept @ 21:00 – THE GORGON (1964)
*Part of Hammer Sundays
The legendary creature takes on a human form and begins to terrorise an innocent village by turning its occupants to stone. Directed by Terence Fisher, the movie offers a compelling take on the mythological Gorgon from Greek mythology.
Mon 4 Sept @ 17:00  – DR TERROR'S HOUSE OF HORRORS (1965)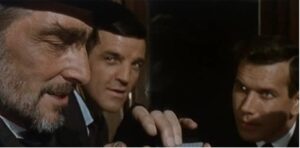 Five strangers on a train encounter the mysterious Dr. Schreck, who uses tarot cards to reveal their terrifying futures. Each story unfolds with suspense, horror, and supernatural elements.  Directed by Freddie Francis, the film has made a cherished entry in the British anthology film tradition.
Wed 6 Sept @ 21:00 – THE WHIP AND THE BODY (1963)
A sadistic nobleman, believed to be dead, returns to his ancestral home to haunt his brother and former lover. As a series of brutal lashings occur, the family must uncover the truth behind the spectre and dark family secrets. Mario Bava's daring blend of horror, melodrama, and eroticism has made it a cult favorite among fans of Gothic horror and Italian cinema.
Thurs 7 Sept @ 21:00 – DEEP RED (1975)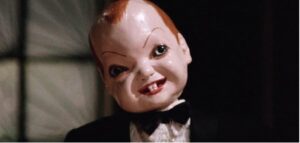 After witnessing the murder of a famed psychic, a musician teams up with a reporter to solve the gruesome mystery. They soon find themselves in the crosshairs of a serial killer with a bizarre, yet discernible pattern. To celebrate Argento's birthday, NYX UK is proud to air a film that is considered a masterpiece of the giallo genre and one of Argento's finest works.
Thurs 7 Sept @ 23:00 – SUSPIRIA (1977)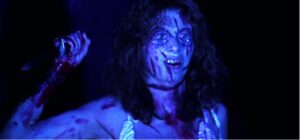 An American ballet student discovers her prestigious European dance academy is a front for something far more sinister and supernatural. As students mysteriously disappear, she must unravel the academy's dark secrets before becoming the next victim. Argento's widely regarded classic in the horror genre, is memorable for its vivid use of colour, striking visuals, and haunting score by the progressive rock band Goblin.
Fri 8 Sept @ 21:00 – MARK OF THE DEVIL (1970)
In 1700s Austria, a witch-hunter's apprentice has doubts about the righteousness of witch-hunting when he witnesses the brutality and the torture and the arbitrary killing that go with the job. Michael Armstrong's graphic classic of its kind, continues to provoke discussion and debate decades after its release
Sat 9 Sept @ 23:00 – LIPS OF BLOOD (1975)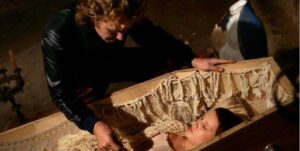 A man's recurring dreams of a mysterious woman lead him to explore his forgotten past and a hidden chateau. As he unravels the secrets, he becomes entangled in a haunting and seductive vampire legend. The film serves as a testament to Rollin's unique contribution to the vampire genre, offering an avant-garde, unorthodox take on the traditional vampire story
Sun 10 Sept August @ 21:00 – THE VAMPIRE LOVERS (1970)
*Part of Hammer Sundays

The beautiful yet deadly Carmilla Karnstein brings her blood-lust to 18th century Germany. "The Vampire Lovers" marked a turning point for Hammer Films, pushing the boundaries of sexual explicitness in its treatment of the vampire legend.Ingrid Pitt delivers a memorable performance as the seductive vampire.
Tues 12 Sept @ 21:00 – DRILLER KILLER (1979)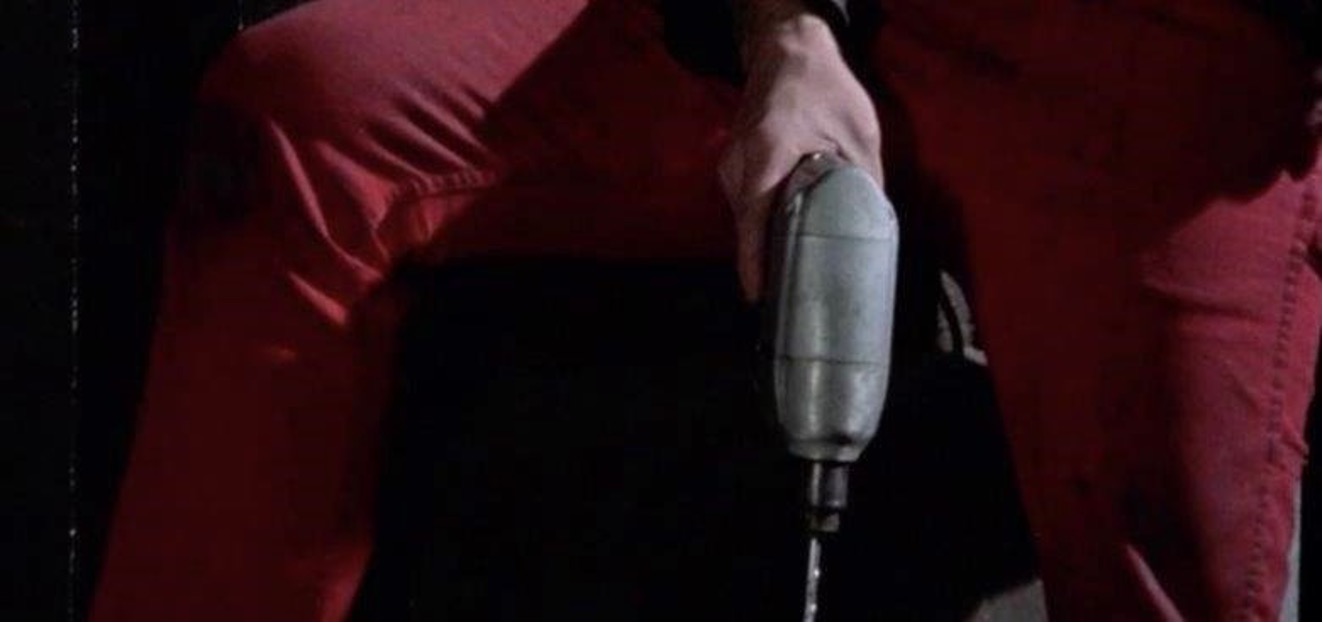 A struggling artist in New York City descends into madness and becomes a serial killer, using a power drill as his weapon of choice. With its gritty, low-budget aesthetic and unflinching portrayal of violence, Abel Ferrara directorial debut has become a controversial and polarising entry in the horror genre.
Thurs 14 Sept @ 17:00 – DEMENTIA 13 (1963)
A widow plans to get her hands on her inheritance unaware a maniac is hiding on her estate. Copolla's directorial debut remains a fascinating artifact in the director's illustrious career. With its blend of gothic atmosphere, psychological horror, and early slasher elements, it's a must-watch for any classic horror film enthusiast.
Thurs 14 Sept @ 21:00 – DEAD OF NIGHT (1945)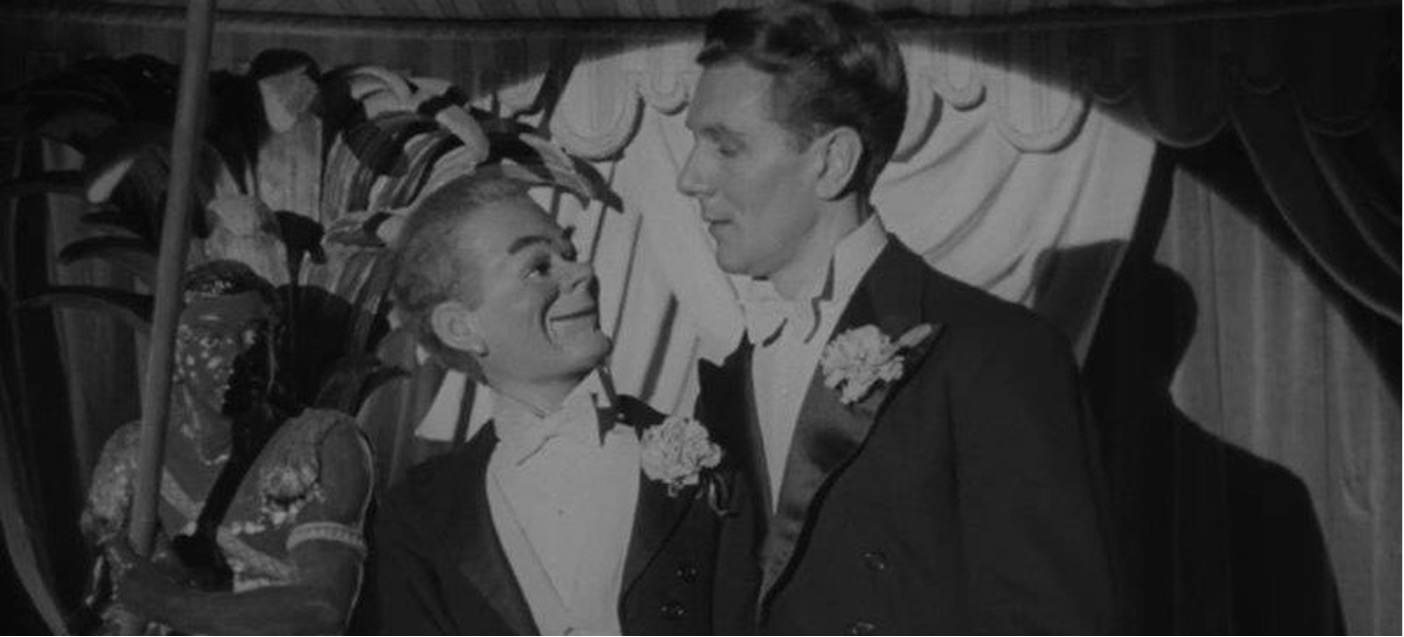 Guests at a country house gather round and tell tales of the supernatural. A British anthology horror film directed by four distinguished filmmakers – Alberto Cavalcanti, Charles Crichton, Basil Dearden, and Robert Hamer, this classic remains a cornerstone of British cinematic history.
Fri 15 Sept @ 17:00 – BLACK SABBATH (1963)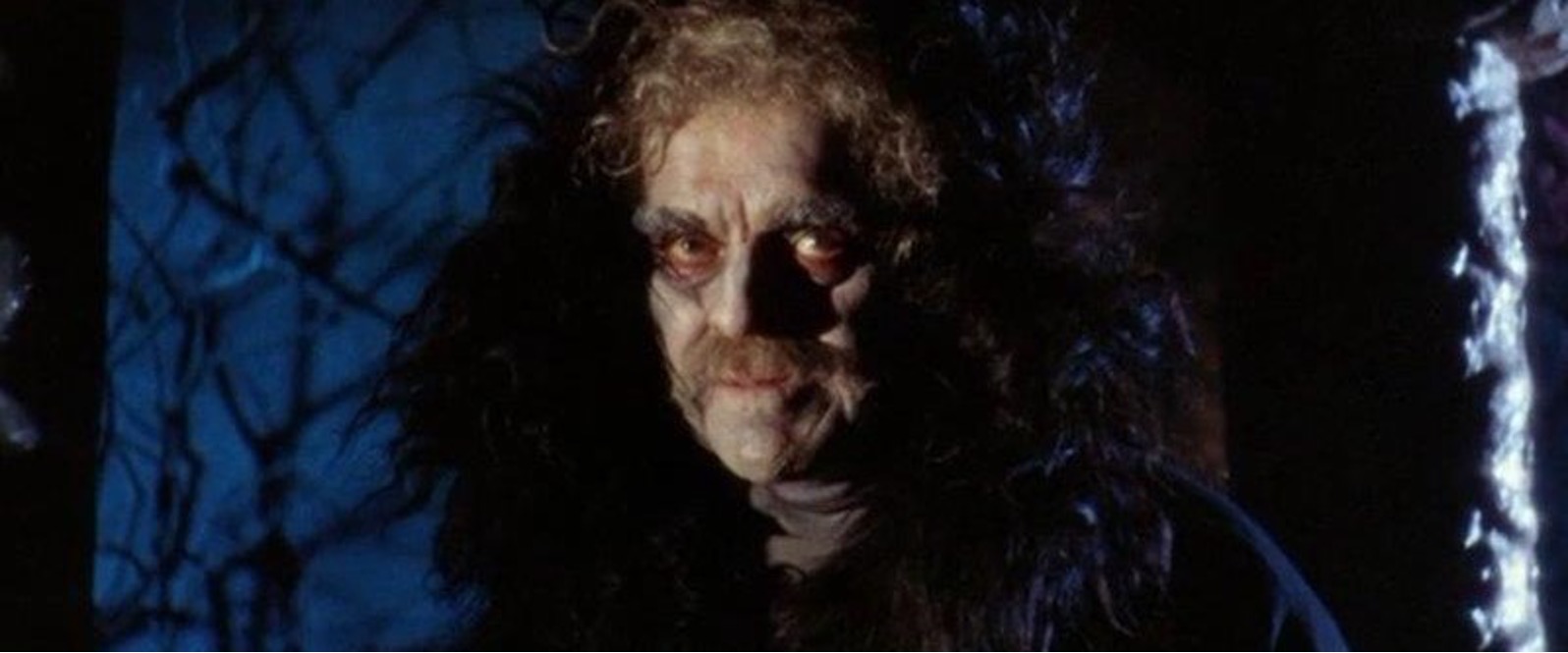 Black Sabbath is an Italian anthology horror film that features three chilling tales of terror, each exploring themes of supernatural horror, psychological suspense, and murder. With a framing device narrated by the iconic Boris Karloff, Maro Bava's film has become a classic of both Italian and anthology horror.
Sun 17 Sept @ 21:00 – RASPUTIN: THE MAD MONK (1966)
*Part of Hammer Sundays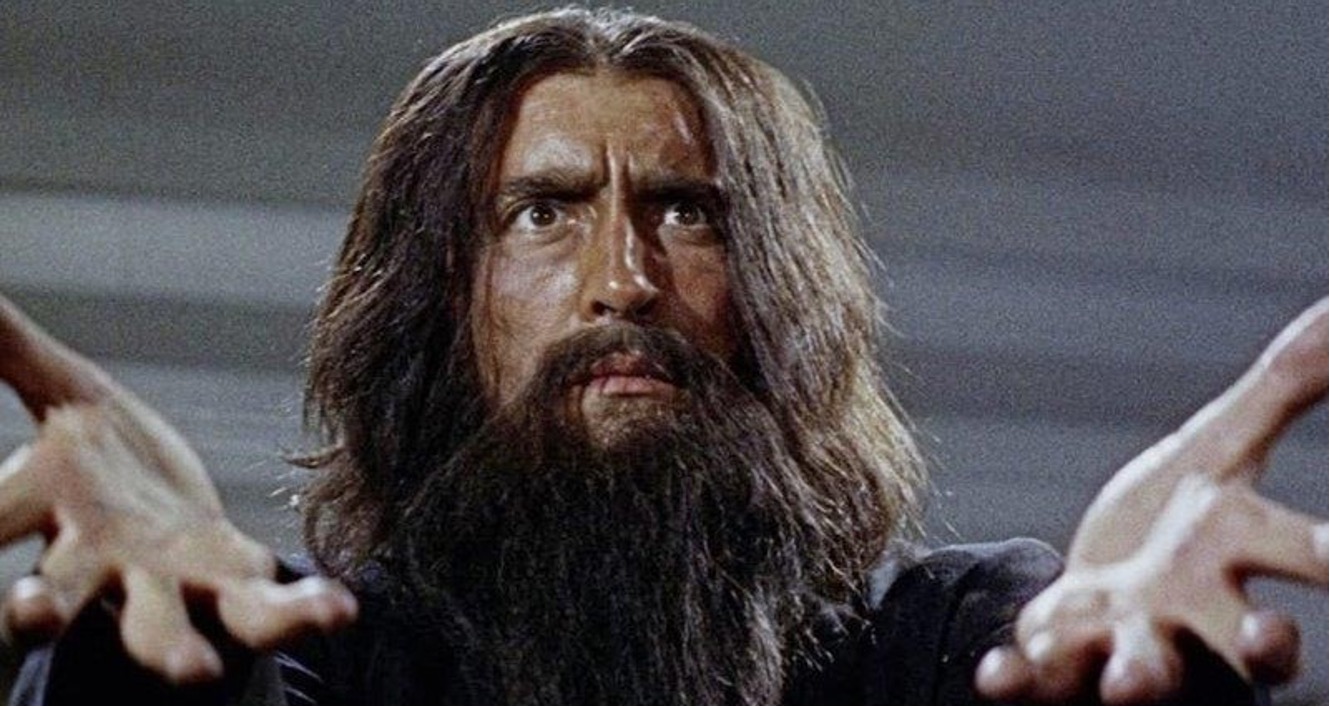 The most infamous man in Russian history journeys from being an outsider to being the main influencer of royal life, but he holds deadly dark powers. From the revered Hammer Film Productions and directed by Don Sharp, this sublime fusion of historical drama and horror features an indomitable Christopher Lee in the titular role.
Mon 18 Sept @ 21:00 – PHENOMENA (1985)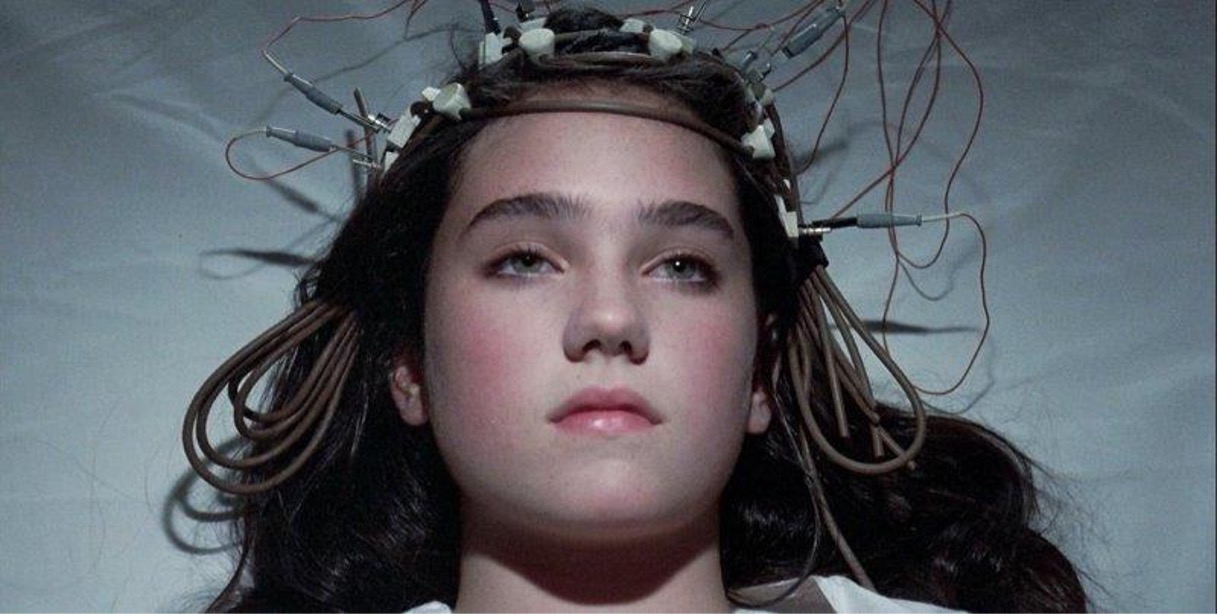 A girl with the power to communicate with insects is asked to help out in catching a killer. The movie masterfully combines Argento's signature giallo-style thriller elements with a coming-of-age story, all imbued with elements of the supernatural and grotesque. This makse it a standout entry in Argento's canon and a must-see for fans of Italian horror.
Tues 19 Sept @ 17:00 – THE DEVIL'S MESSENGER (1962)
Three deadly tales from Satan himself as he lures unsuspecting souls into eternal doom. This superior anthology, directed by Herbert L. Strock and Curt Siodmak, is a unique blend of horror and the Swedish-American TV series "13 Demon Street". It takes viewers on a chilling journey through three macabre tales, tied together by a devilishly compelling narrative. Starring the legendary Lon Chaney Jr. as Satan.
Thurs 21 Sept @ 17:00 – THE LITTLE SHOP OF HORRORS (1960)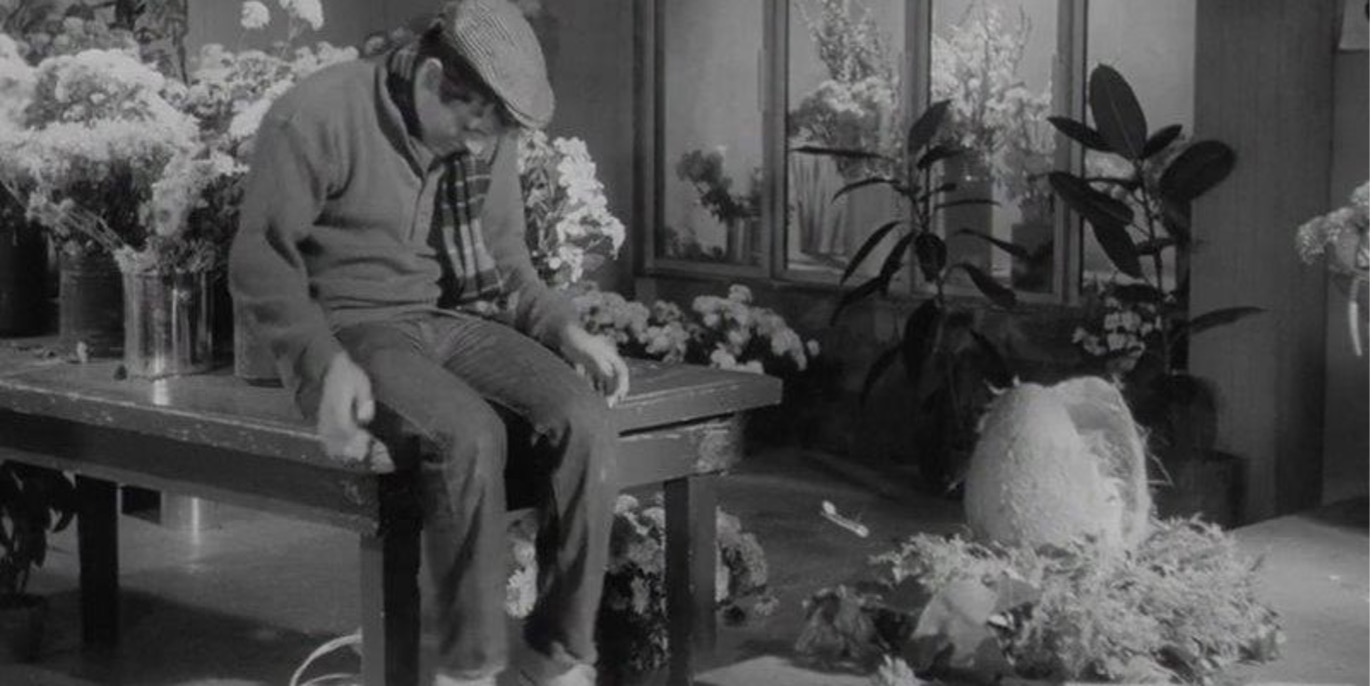 Seymour, a hapless florist discovers a strange plant with a taste for human blood. As the plant, named Audrey II, grows larger and more demanding, Seymour must face the consequences of his actions. Roger Corman's unique blend of genres and memorable characters has earned it a dedicated following and lasting influence in the world of cult cinema.
Thurs 21 Sept @ 21:00 – TENEBRAE (1982)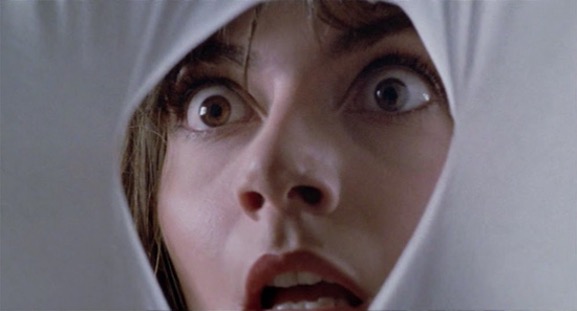 An author becomes the focus of a deranged killer who is slaughtering anyone connected to his latest work. Renowned for its stylish visuals, brutal violence, and elaborate set pieces, it stands as one of the most distinctive entries in Argento's oeuvre. Its influence can still be seen in many of today's psychological thrillers and horror films, underlining its status as a timeless classic.
Fri 22 Sept @ 19:00 – LAST WOMAN ON EARTH (1960)
When everyone on an island dies a couple must decide how they will survive the future together. This post-apocalyptic science fiction film, directed by Roger Corman, is a unique exploration of human relationships and moral dilemmas in the face of survival,mmaking it a unique and thought-provoking addition to the genre.
Fri 22 Sept @ 23:00 – RAPE OF THE VAMPIRE (1968)
An enigmatic brother and sister lure unsuspecting victims into their vampire cult. As desire and terror intertwine, a dark, surreal tale unfolds, blurring the lines between reality and nightmarish fantasy. Directed by Jean Rollin in his directorial debut, this movie broke the barriers of the conventional horror narrative, introducing erotic and surrealist elements that would later become the filmmaker's signature style.
Sun 24 Sept @ 21:00 – THE HORROR OF FRANKENSTEIN (1970)
*Part of Hammer Sundays
A young Victor Frankenstein delves into forbidden experiments, creating a monstrous creature that sparks a gruesome chain of events. From the iconic Hammer Film Productions, this reimagining of Mary Shelley's timeless tale of gothic horror is flawlessly directed by Jimmy Sangster and introduces Ralph Bates as the ambitious and unscrupulous Victor Frankenstein.
Fri 22 Sept @ 17:00 – BLOOD AND ROSES (1960)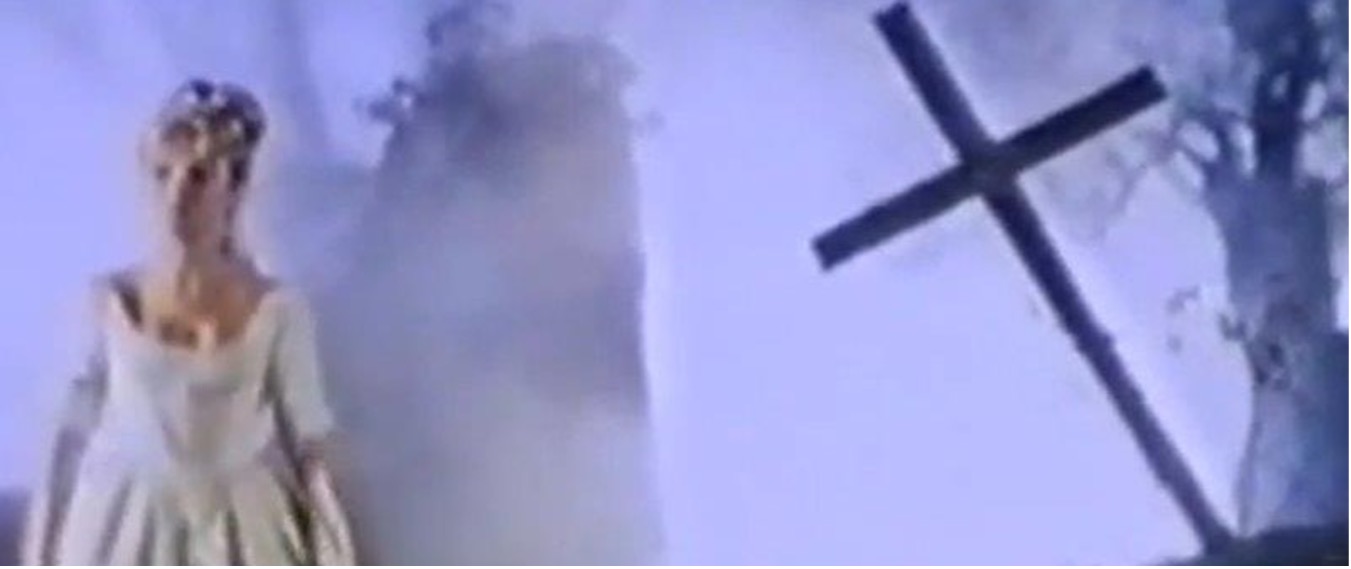 A woman becomes dangerously obsessed with a family curse of vampirism when she suspects her lover is being seduced by her vampiric cousin. As reality and fantasy blur, she must discern truth from hallucination before losing herself to the curse. Rogert Vadim's exploration of themes such as forbidden desire, duality, and the nature of evil has made it a cult favourite among fans of Gothic horror and vampire tales.
Wed 27 Sept @ 17:00 – THE TINGLER (1959)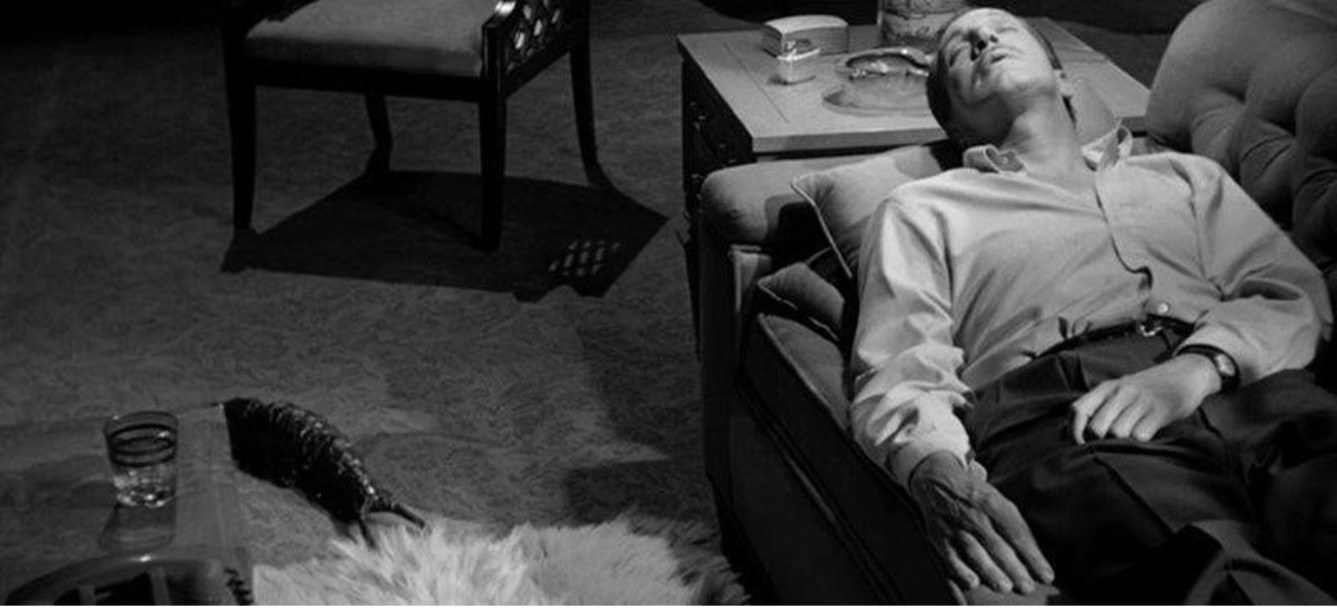 A pathologist managers to capture the parasitic creature which grows when its host is gripped with fear. Directed by the master of gimmick-laden cinema, William Castle, this film has become a cult classic, known for its blend of meta-narrative storytelling, creative special effects, and unforgettable cinema gimmicks.
Thurs 28 Sept @ 17:00 – PLAN FROM OUTER SPACE (1957)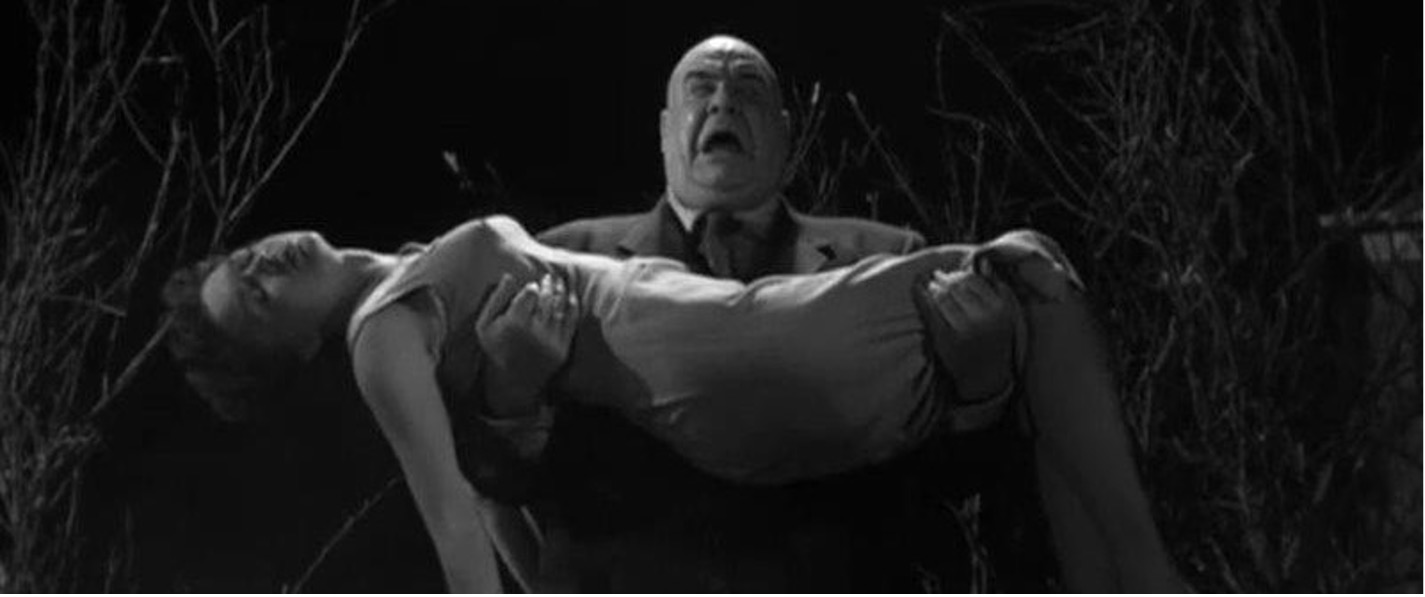 Aliens attack the Earth bringing with them their evil "Plan 9", resurrecting the dead to help implement their demented ideas.  Edward D. Wood's beloved cult classic is a hodgepodge of zombies, aliens, and atomic age paranoia and is an enduring tribute to the filmmaker's unique vision and passion, making it a compelling journey through the mind of one of Hollywood's most infamous filmmakers.
Fri 29 Sept @ 21:00 – A BUCKET OF BLOOD (1959)
A struggling artist finds twisted inspiration by accidentally creating sculptures with real corpses. As his morbid success grows, he descends into a horrifying world of madness and deception. This black comedy horror, directed by Roger Corman, is a cult classic that stands as a testament to Corman's unique filmmaking style.
Sat 30 Sept @ 21:00 – TALES FROM THE CRYPT (1972)
A Classic anthology, based on stories from the infamous EC Comics series, which sees five strangers given warnings to what awaits in their futures. Directed by Freddie Francis, Its blend of horror, suspense, and dark humour, coupled with memorable performances and a faithful adaptation of its source material, solidify its status as a classic in the horror genre. The stellar  cast includes Peter Cushing, Joan Collins, and Richard Greene.
Sat 30 Sept @ 23:00 – REQUIEM FOR A VAMPIRE (1971)
Lost in the French countryside, a group of friends stumble upon a chateau where an aging vampire and its servants are living. This is one of director Jean Rollin's most recognised works, which stands out for its potent blend of eroticism and horror. The film's exploration of female sexuality and agency within the confines of a vampire cult offers a chilling, provocative, and unforgettable viewing experience.
All press enquires:
Greg Day | Clout Communications Ltd | cloutpr@gmail.con | @cloutcomcouk