Back to News list
The Soska Sister's VENDETTA leads Horror Channel VENGEANCE SEASON in April
UK premiere of The Soska Sister's VENDETTA leads Horror Channel VENGEANCE SEASON in April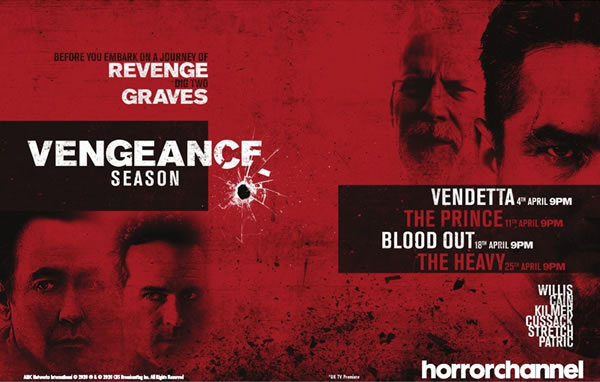 April is a wicked month on Horror Channel as cops and villains fight it out in the VENGEANCE SEASON, a hard-hitting violent action collection which includes the UK TV premieres of the Soska Sister's all-male maelstrom of mayhem, VENDETTA, starring Dean Cain and Paul 'Big Show' Wight, and the fight-to-the death revenge thriller BLOOD OUT, starring Luke Goss, 50 Cent and Vinnie Jones. Broadcast on Saturday nights at 9pm throughout the month, the season also includes the channel premieres of gritty, bullet-fuelled THE PRINCE, starring Bruce Willis, John Cusack and Jason Patric, and Martin Warren's THE HEAVY, starring Gary Stretch, Vinnie Jones and Christopher Lee.
Full film details in transmission order:
Saturday 4 April @ 21:00 – VENDETTA (2015) *UK TV Premiere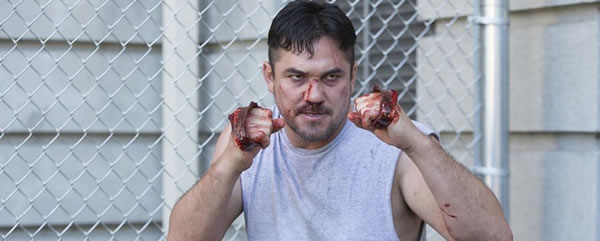 When his wife is killed by a criminal that he put away, Mason (Dean Cain), a hard-nosed detective, deliberately gets arrested in order to get revenge. While inside, Mason discovers a new criminal enterprise that those behind it would kill to protect. Pushed beyond his limits Mason will stop at nothing for vengeance.
Saturday 11 April @ 21:00 – THE PRINCE (2014) *Channel Premiere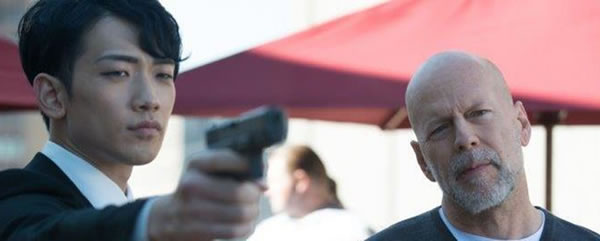 Bruce Willis, John Cusack and Jason Patric face off in this fast-paced action thriller. A mechanic – and retired assassin – with ties to the underworld is drawn back into the life he gave up when his daughter is kidnapped. To rescue her, he must confront his former rival.
Saturday 18 April @ 21:00 – BLOOD OUT (2011) *UK TV Premiere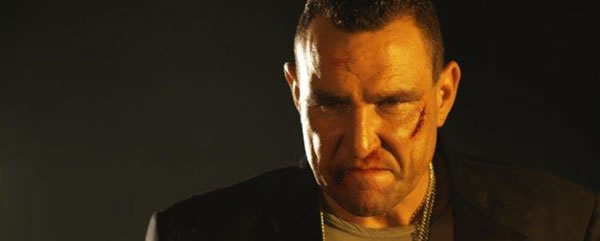 When big city detectives refuse to further investigate his kid brother's gang related murder, small town Sheriff Michael Spencer (Luke Goss) drops the badge and goes undercover to find his brother's killer and avenge his death. Also stars Vinnie Jones, Val Kilmer, Curtis "50 Cent" Jackson and Tamer Hassan.
Saturday 25 April @ 21:00 – THE HEAVY (2009) *Channel Premiere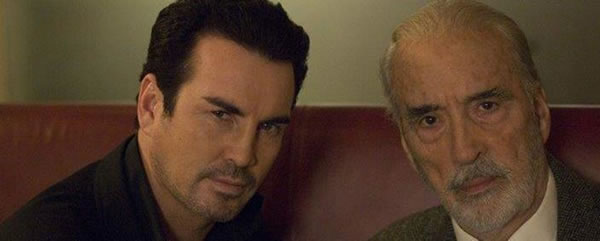 During a routine hit, "Boots" Mason (Gary Stretch) learns a hit has been placed on his own life when a crocked cop, Dunn (Vinnie Jones), tries to kill him. While seeking his revenge, secrets kept hidden are exposed and no innocent bystander is safe as bullets fly. In this world where you can trust no one, all bets are off! Also stars Christopher Lee.
TV: Sky 317 / Virgin 149 / Freeview 70 / Freesat 138
Website: http://www.horrorchannel.co.uk/
Facebook: https://www.facebook.com/horrorchannel
Twitter: https://twitter.com/horror_channel