Back to News list
Summer shocks in July on Horror Channel
Film news (UK): Summer shocks in July on Horror Channel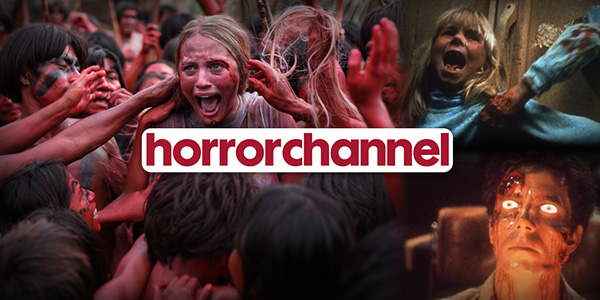 Carpenter, Cronenberg and Eil Roth lead a summer charge of seasonal shockers on Horror Channel this July.
Considered one of David Cronenberg's early genre classics, SCANNERS was based on Cronenberg's scripts The Sensitives and Telepathy 2000, which he planned to pitch to Roger Corman. Starring Michael Ironside and Patrick McGoohan, the film went on to became one of the first produced in Canada to successfully compete with American films at the international box office. Also airing is David Cronenberg's other cult classic body horror THE BROOD, which stars Oliver Reed and Samantha Eggar. To many this remains one of the director's most frightening and resonant movie.
Although not an outright hit when it was released in 2001, JOHN CARPENTER'S GHOSTS OF MARS, which stars Natasha Henstridge, Ice Cube, Jason Statham and Pam Grier, has since gone on to cultivate a cult following, largely due to for the hard-core space action sequences and the soundtrack. Equally, Eli Roth's notorious post-modern celebration of the Italian cannibal genre, THE GREEN INFERNO, has divided mainstream opinion but continues to delight genre fans for its homage to Italian cannibal films of the late 1970s.
Other Highlights include Kevin Kolsch and Dennis Widmyer's stunning contemporary occult tale of Hollywood ambition, STARRY EYES, Timo Vuorensola's barnstorming surreal sci-fier IRON SKY. Julian Gilbey's harrowing British survival shocker, A LONELY PLACE TO DIE, starring Melissa George and Ed Speelers and fans of Arnold Schwarzenegger will welcome the clone-seeker's top-notch performance in THE 6TH DAY
---
Full film details in transmission order:
Friday 2 July @ 23:10 – SCANNERS (1981) – Cult Horror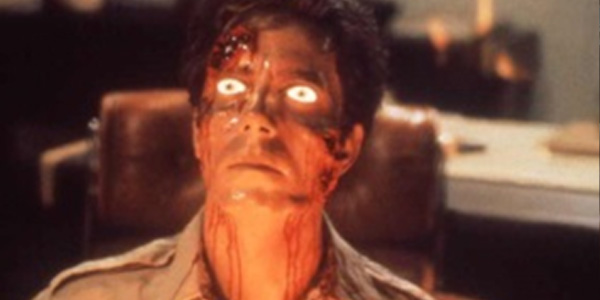 Drifter Cameron Vale is plagued by incessant voices in his head unaware that he is a Scanner – a group of people with extraordinary powers who can not only read minds but literally tear them apart. He is discovered by a scientist aiming to help his kind adapt to society. However an underground movement of Scanners led by the psychotic Derryl Revok have other intentions and the ultimate confrontation of minds awaits. 
Sunday 4 July @ 21:00 – THE 6th DAY (2000) – Thriller
A ruthless power broker is using his advanced genetic-engineering technology to clone human beings for personal gain. When Adam Gibson (Arnold Schwarzenegger), an old-fashioned family man and decorated fighter pilot comes home one night to discover that his life has been stolen by his clone, his existence erased. Plunged into a sinister world of murder, corruption and high-tech deception, Adam must fight back in order to reclaim his family and his identity.
Sunday 11 July – STARRY EYES (2014) – Horror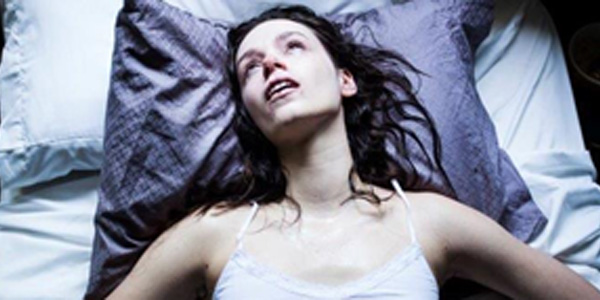 Determined to make it in Hollywood, reluctant waitress Sarah Walker (Alex Essoe) goes on countless casting calls in hope of getting her big break. After a series of weird auditions at the mysterious Astraeus Pictures, she lands her dream part. But with this opportunity comes bizarre ramifications that will transform her both mentally and physically into something beautiful and altogether more terrifying. This award-winning US indie was directed by Kevin Kolsch and Dennis Widmyer, and stars Alex Essoe, Noah Segan, Pat Healy, Amanda Fuller and Shane Coffey.
Wednesday 14 July @ 21:00 – THE RESIDENT (2011) – Thriller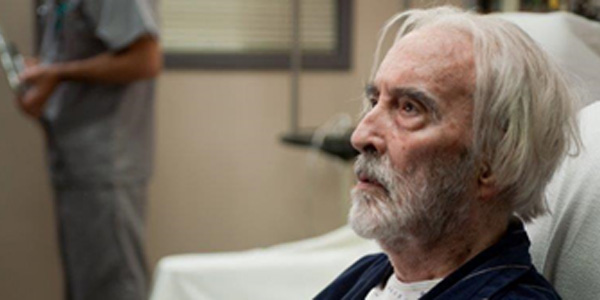 After separating from her adulterous husband, Dr. Juliet Devereau (Hilary Swank) moves to Brooklyn, NY and settles into a new life in her spacious apartment, Mysterious occurrences lead her to suspect she is not alone and quickly her fears become all too real as she discovers her seemingly charming landlord, Max, has developed a dangerous obsession with her. Unknown to both of them, Max suffers from Borderline Personality Disorder. A terrifying game of cat and mouse ensues as Juliet is forced to fight and free herself from Max's increasingly sinister intentions. The film also features a cameo from Christopher Lee, in his first collaboration with the studio since 1976's To The Devil A Daughter and his last before his death in 2015.
Thursday 15 July @ 21:55 – THE GREEN INFERNO (2013) – Horror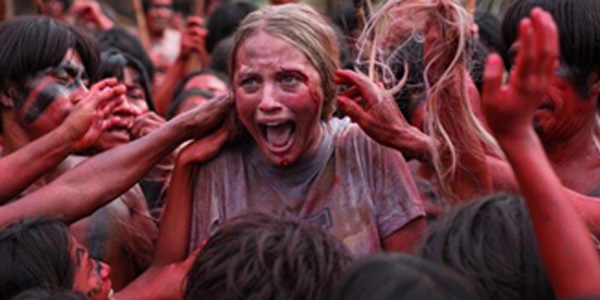 Eli Roth's long-awaited return to the director's chair after this six-year absence finds politically attuned NYC university student Justine (Lorenza Izzo) roped into a campus activist group's idealistic plan to travel to Peru to halt the annihilation of an endangered tribe by a corrupt construction company. But after a horrific plane crash that leaves half the radicals dead, the survivors are caged by the very tribe they were trying to help. Worse, the mountain clan are cannibals and they are ravenous.
Friday 23 July @ 21:00 – IRON SKY (2012) – Sci-Fi comedy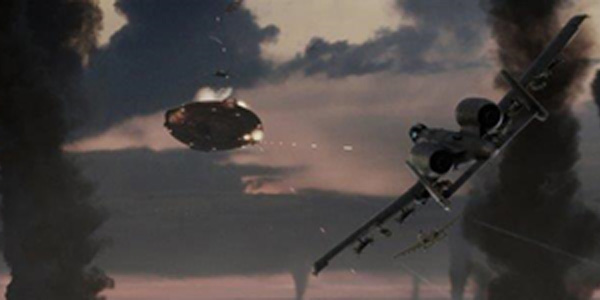 Achieving cult status for its brazen political incorrectness, this history-bending sci-fi thriller starts in 1945, with the Nazis flying to the Dark Side of the Moon, and establishing a secret hideout, where they've been preparing for their grand return. In 2018 the Americans return to the Moon in search for powerful energy source, Helium-3, discovering the Nazi fortress. Although the big Nazi weapon "Götterdämmerung" is not yet ready to be deployed, soon the skies are full of iron, as the Nazi war machines decide on a pre-emptive strike on Earth.
Friday 23 July @ 23:10 – THE BROOD (1979) Cult classic horror
Frank Carveth is becoming increasingly concerned about his ex-wife Nola's secretive treatment at the sinister 'Somafree Institute of Psychoplasmics. Headed by cult figure Dr Raglan, his controversial and extreme methods seek to unleash his patients' rage, often taking on physical manifestations. As Frank delves deeper he is finally led to an horrific and repellent final confrontation.
Sunday 25 July @ 21:00 – JOHN CARPENTER'S GHOSTS OF MARS (2001) Action horror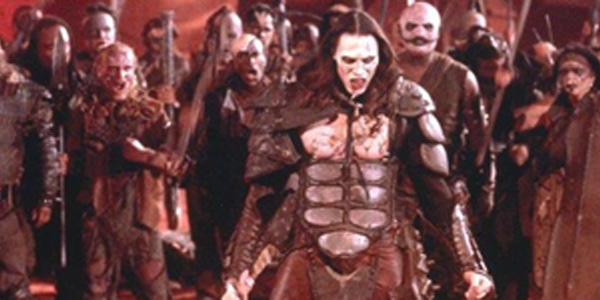 Mars, 2176 AD. On a Red Planet that has become the dangerous manifest destiny of an overpopulated Earth, police Lt. Melanie Ballard (Natasha Henstridge) is on assignment to bring James "Desolation" Williams (Ice Cube), the planet's most notorious criminal, to justice. What began as a battle between cop and criminal soon turns into a battle for human survival and escape from the doomed planet, as Ballard and Williams join forces in mortal combat with the "Ghosts of Mars". Although critically maligned at the time, (Carpenter confessed to suffering 'burn-out' making the film), it has gone on to become a cult classic
---
Website: http://www.horrorchannel.co.uk/
Facebook: https://www.facebook.com/horrorchannel
Twitter: https://twitter.com/horror_channel