Back to News list
10 Questions with Alexis Kendra
Ahead of Horror Channel's premiere of THE CLEANING LADY on June 26, the film's star, writer and producer Alexis Kendra talks about playing a 'Goddess', coping with lockdown and why she can't watch horror films on her own.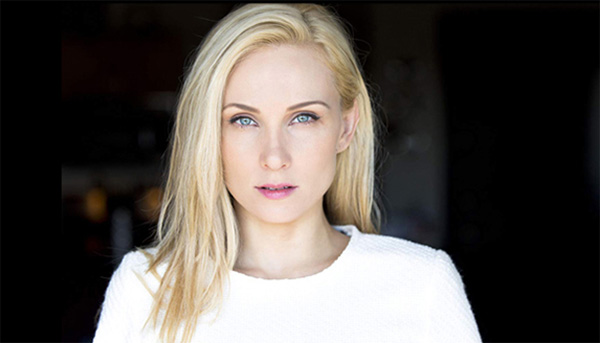 THE CLEANING LADY is having its channel premiere on Horror Channel. Excited?
I love you guys. Always have, always will. I'm honoured.
It's a very disturbing film, dealing with abuse, addiction and hidden rage, yet the characters are sympathetic and have real depth. It's horror with a twisted heart. As a co-writer, alongside your director Jon Knautz, what were the main challenges in getting the balance right between acting and writing?
I compartmentalize real easy, so if I'm writing, I'm writing. If I'm acting I'm acting. I don't really mix anything so it's not that difficult. Keeps me in the present moment a lot.
The film started life as a short, in which you played Shelly, the disturbed 'cleaning lady'. Why did you switch roles and play the 'love-addicted' Alice in the feature?
Yeah, I wrote the role of Shelly for me to play, but we couldn't find an Alice. Period. So I had to play her and I'm happy because Rachel was so great as Shelly and I enjoyed playing a role so different than in my last film Goddess of Love.
Audiences in the UK also know you from GODDESS OF LOVE, which was dubbed 'Fatal Attraction for horror fans'. You play Venus, whom we watch violently descend into madness. How tough was it to play?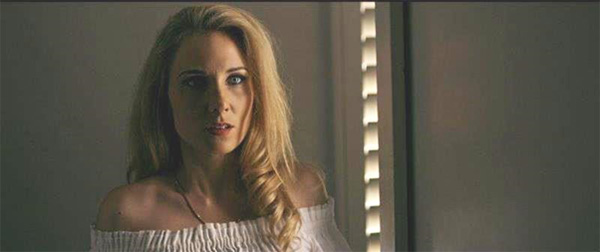 I loved everything about playing Venus. She was a pleasure. It wasn't hard in any way. I wrote that role for myself to just have an actor's absolute playground, knowing I would never have been cast as that role in anyone else's film. Any actors reading this, become writers/producers. Write yourself a dream role then play it. Venus was a ball.
Again, you teamed up with Knutz as co-writer, producer and lead actress. What is it that makes you both a winning combination?
I respect him as a director and he respects me as a producer/actress/ production designer. It's all about respect and trust, and as work partners – we nail it. Without respect we wouldn't have made it this far.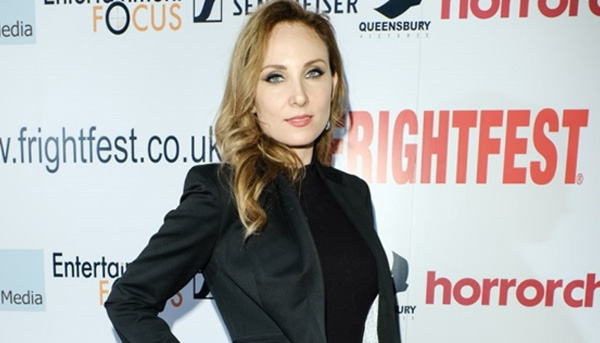 Both films have premiered at FrightFest to great acclaim. As an American, how does the reception compare to back home?
Since all our world premiere's we're with FrightFest, all the red carpet fun stuff and fans, I've had an amazing time in London. Back in LA its back to work, back to getting the next project made. Since my films can be bought anywhere it's just nice to see them being bought!
What attracts you most about the horror genre?
The element of fantasy. I think horror films are the ultimate escape from reality because as we're watching one we know there's no ghosts in real life, yet, a scary ghost film is thrilling because it seems so real. It's like we know we're safe in our house watching something so haunting. I can't watch horror films alone.
Seen any good horror movies this year?
I've been spending most of my time writing during this crazy Covid time, and less watching. I'm sure that'll change soon as I would love to see A Quiet Place Part 11.
How have you been coping with lockdown?
I'm more of a homebody than anything, so for me it hasn't been that different. I'm always home writing, so nothing has really changed for me there. I do see how its effecting my friends and family, mainly the ones who are used to being out a lot more and it's been super tough. I think this lockdown has forced us to really look within and take a moment to re-evaluate our lives. I've seen a lot of growth.
Finally, what's next?
I'll probably direct something. That's always been on my list, and I think I'm ready.
THE CLEANING LADY airs on Horror Channel Saturday 26 June, 10.50pm.