Back to News list
Simon Rumley's FASHIONISTA gets UK VOD release
Acclaimed erotic horror thriller FASHIONISTA gets UK VOD release
Available to download and rent from 26 March 2018 from all major platforms

From 26th March, through Alarm Pictures, Simon Rumley's award-winning FASHIONISTA will be available to rent and own on digital HD across cable, internet, and satellite platforms including iTunes, Amazon, SkyStore, XBOX, Sony, Google, Rakuten, Chili and Vubiquity (Virgin Media).
Described as an "hypnotic exploration of identity, body image and transformation" and a "sleekly demented De Palma-esque nightmare", the film is set in the vintage clothing world of Austin, Texas, and tells the story of April (Amanda Fuller) and Eric (Ethan Embry), a 30-something couple who run a vintage clothing store. Business is booming, but cracks are showing in the relationship. When April's growing fears about Eric's infidelity prove true, she begins an affair with sharp-dressed playboy Randall (Eric Balfour), a narcissistic control freak with a chic modernist mansion and some pretty extreme sexual appetites. April is launched out of the frying pan and into the furnace as this woman who uses clothes as an emotional crutch discovers her life is not as ideal as she thought.
Official trailer: https://www.youtube.com/watch?v=nuxgMlNDOzc&t=5s
Written and directed by Simon Rumley (Red White & Blue, ABCs of Death and the forthcoming Once Upon A Time in London and Studio Canal's Crowhurst), FASHIONISTA is produced by Bob Portal and Rumley himself. It features an impressive cast including Amanda Fuller (Red White & Blue, Cheap Thrills, Last Man Standing), Ethan Embry (Cheap Thrills, The Devil's Candy, Grace & Frankie), Eric Balfour (Texas Chainsaw Massacre, 24, Haven), Alexandria DeBerry (A.N.T. Farm), and cult queen Alex Essoe (Starry Eyes, The Neighbour).

Winner of Total Film's Best Director Award at FrightFest 2017, FASHIONISTA has wowed audiences across the world, appearing at over twenty-five festivals including Fantastic Fest, Sitges, Fantasia, Busan, Tallin and Sydney.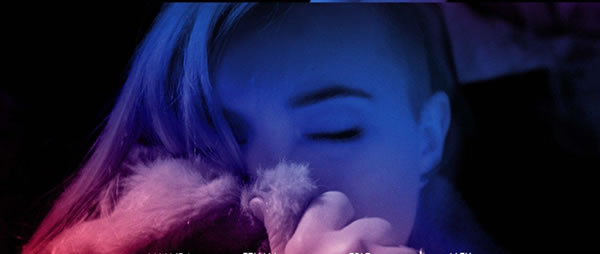 Rumleyvision, Alliance Media Partners (AMP) and Fantastic Fest share the presentation credits. Executive Producers are Tim League, Adam Goldworm, and Doug Abbott, and co-producer is Paul Knaus. AMP International is handling international sales for FASHIONISTA.
Alex Mandell, founder of Alarm Pictures, commented: "I am thrilled to have acquired such an exciting gem of a film," says. "Simon is an extraordinary filmmaker and a unique talent and I am so fortunate that Alarm Pictures will be associated with his work."
Bob Portal, producer of FASHIONISTA and AMP International's Head of Production/Managing Director, added: "This is my second Austin-set film with Simon after RED WHITE & BLUE a few years back, and while it's no sequel and a very different beast, FASHIONISTA pushes the storytelling envelope in ways that Simon's many fans will find memorable and exciting".
Rumley reflected: "It's really exciting to see Fashionista hitting the UK audience following its successful US launch, and we're very glad to have it out on all the main platforms after such a long festival run".
For more information:
www.alarmpictures.com
www.amp-film.com
Press contact: Greg Day | Clout Communications | @cloutcocouk