Back to News list
SIGNATURE ENTERTAINMENT & FRIGHTFEST JOIN FORCES IN FRIGHTFEST PRESENTS DEAL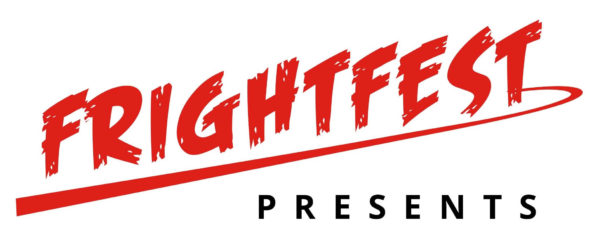 LONDON – Mon 30 April 2018.
Leading UK independent distributor Signature Entertainment and FrightFest, the UK's premiere horror fantasy film festival, have entered into an exclusive partnership that will see Signature release FrightFest curated films under the festival's thriving label 'FrightFest Presents'.
In a move that sees the label set to expand following its two year tenure with Icon Film Distribution, selected FrightFest endorsed films will be made available across physical, digital and TV/SVOD platforms in the UK and Ireland, via Signature's established network of partners. Each release will have the collective backing of Signature and FrightFest across marketing, PR and social channels.
Paul McEvoy, Co-Director of FrightFest commented, "We're delighted to be joining forces with Signature, who have always passionately supported FrightFest and understood our mission to open up new audiences to horror and fantasy, a genre which already has a clear, devoted and dedicated fan base. With Signature as our new partner, we very much look forward to releasing the cutting edge of next generation genre releases".
Jon Bourdillon, Signature's COO, added: "We are truly thrilled to be partnering with FrightFest. The combination of their expert knowledge and contacts in the genre and our outstanding commercial relationships makes this a winning partnership. With horror fans increasingly flocking to the FrightFest brand, together we can make it easier than ever to consume the FrightFest endorsed movies at home".
Acquired titles will be announced soon.
---
Editor's notes:
Dubbed "the Woodstock of Gore" by director Guillermo Del Toro, FrightFest, set up 19 years ago, has grown in size and stature since its cult roots at the Prince Charles Cinema and today is internationally renowned for discovering exciting and original horror fantasy genre films and for supporting the talent behind them. Over the years the festival directors, Greg Day, Alan Jones, Paul McEvoy and Ian Rattray, have developed FrightFest into a brand leader for horror film, expanding its footprint in the UK by hosting special events throughout the year and joining forces with the Glasgow Film Festival, where they run an established three-day event. It has helped launch the careers of directors such as Simon Rumley, Christopher Smith, Eli Roth, Neil Marshall and Simon Hunter and recently teamed by with FAB Press to publish a series of 'The FrightFest Guide To…" books.
Launched in 2011, Signature Entertainment is the UK's number 1 independent film distribution company. The team combines a wealth of film expertise with a fresh commercial outlook, delivering diverse quality entertainment to a broad audience in cinemas and at home. Signature has released over 700 titles into the UK market since inception, leading the way with innovative, bold ways of releasing and quality productions. Signature's recent releases include Beyond Skyline starring Frank Grillo and Iko Uwais, Jungle starring Daniel Radcliffe and The Titan starring Sam Worthington with an upcoming theatrical slate including David Tennant's Bad Samaritan, Steve Coogan's Ideal Home and Jon Hamm's Beirut.
---
For further information:
Claire Loewenthal (for Signature)
Claire@signature-entertainment.co.uk | +44 (0)7949 257913
Greg Day (for FrightFest)
greg@cloutcom.co.uk | +44 (0)7889 861646
https://www.signature-entertainment.co.uk/ @SignatureEntUK
http://www.frightfest.co.uk/ @frightfest