Back to News list
Exclusive interview with IT CAME FROM THE DESERT director Marko Mäkilaakso.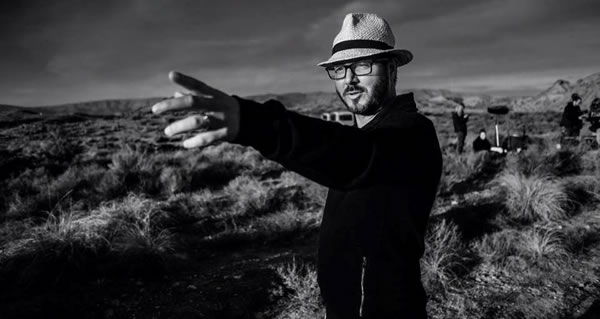 IT CAME FROM THE DESERT is inspired by Cinemaware's cult 1980s video game, which in turn was motivated by the giant creature feature craze infesting 1950s Hollywood. What was the main inspiration for you?
MARKO: There's so many movies and makers which inspired ICFTD, but the main inspiration was exactly that; creature feature infested 1950s Hollywood films, and the legendary Cinemaware Desert games and creature features and action comedies I grew up with in the 1980s. I love B-movies and mainstream filmmakers who give homages to those in their works, like Joe Dante, John Landis, Tim Burton, Steven Spielberg etc. There's something so pure and honest about B-movies and even though done with tight budgets you can see and feel that the makers put their hearts and souls into making the movie. That's really inspiring!
I've always loved Cannon Films action movies like American Ninja and Delta Force, and comedies like Bill & Ted's Excellent Adventure, Ed Wood, The Burbs' as well as creature features like Piranha and Gremlins. 1980's TV shows like V, Knight Rider, Street Hawk, Amazing Stories and I am sure there's a little bit something from all of those in my movie.
The modern creature feature craze are the Syfy channel movies. Some of them are fun, but most of them are too lazy and poorly done. I don't mind low budgets, but when companies just want to cash in without any passion to the project then it's doomed from the very beginning. Roger Corman did it correctly! He hired passionate filmmakers to give their everything and in the end the movies had something extra, something special. Like the It Came from the Desert game was spoofing those and other 1950s monster movies, my movie is also spoofing the modern creature feature craze of Syfy movies.
It's smartly scripted, extremely funny, with an OTT deadpan delivery. How did you go about developing and writing the script to achieve that style?
MARKO: Nice to hear, thank you! The tone of the movie was very clear to me from the very beginning. I couldn't see the movie done in any other way. This was my love letter to movies I grew up with. I wanted to bring back this kind of old school "Bill & Ted's excellent adventure" style of characters and the silly and fun moments that brings.
I wrote the first draft which was still much leaner and meaner in scope but had the story, main characters, tone and comedy already set and once Cinemaware gave their blessing to "adapt" the game we expanded the scope. Talented writer Hank Woon came on board and wrote the next drafts expanding the tale. And then I wrote a few drafts mainly to keep the humor and action the way I imagined it.
Then UK based AMP joined the party to co-produce and co-finance the movie and they suggested that talented filmmaker Trent Haaga polish the script. Trent got the tone right away. He did a wonderful job and made the script even better!
Also one crucial element was the casting. I went thru many, many actors to find the right cast who got the tone and could deliver the humour I was aiming for. The cast was just perfect for their roles and I had the luxury to allow them to improvise while shooting. I think the movie got funnier and funnier while shooting and that's only because we did the casting right!
The giant ant special effects are terrific. Is it true they are a homage to Ray Harryhausen?

MARKO: Ray Harryhausen was AMAZING! I love his work and there's definitely some Harryhausen spirit in the ant effects. Production designer / co-ant designer / practical ant effect creator Kari kankaanpää and I are both big fans of Harryhausen's work, stop motion and miniatures. We even thought about using some miniatures in the movie, but the budget disagreed with that crazy idea. I actually have a movie treatment ready which is homage to Harryhausen and Toho. I even sent it to Julie & Roger Corman. It's awesome and hope it will get made someday.
It's been described as a 'pulp action horror mutant monster movie'. Is that what you set out to make?
MARKO: I set out to make a fun, entertaining, nostalgic, pulpy action-adventure-comedy-creature feature with a touch of horror, so yes.. that sounds about right!
You're known internationally for your strong visual style. How much does being a successful music video director influence your movie career?
MARKO: I think that has a lot to do with who I am as a director and also how I work. Music videos have been a great learning ground for filmmaking. You need to shoot fast and make cool looking images and tell a story (if the video has any) in a visual way. So, yes, I owe a lot to that. But of course making a movie is completely its own beast.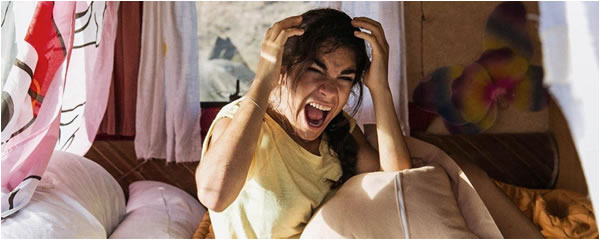 You come from Finland. How important a part would you say your native roots play when writing and directing?
MARKO: You know, that's tricky thing for me. I always felt that I was born in the wrong country because of the kind of movies I wanted to make. I was never taken seriously or supported much by the Finnish film industry, except by the great filmmaker Antti J. Jokinen who gave my start.
People look down on these kind of genre movies and that's sad I think and that's why I packed my bags eight years ago and moved away from Finland. Don't get me wrong, I do love my country, but it also pushed me away. I was the outsider in the industry with weird ideas and thoughts of making action horror movies. I was literally laughed at! So I went elsewhere and made my two first movies with countries and people who did get it. Even now, I am not considered as a "serious filmmaker" because of the movies I make, but I am happy that Desert is a Finnish co-production.
We also shot one week in Finland which was a wild contrast coming from hot Spain to cold wintery Finland. I give all the respect in the world to Finnish Film Foundation who bravely supported and gave financing to the movie. Trust me; it's a really brave thing to do in Finland! So maybe after this movie the Finns we'll see that's I am not giving up and I'm still making these genre movies which I LOVE from the bottom of my heart!
Your debut film was the well-received action / horror WAR OF THE DEAD, which you also wrote and co-produced. Have you always been drawn to the horror genre?
MARKO: I love horror! I love action! I love comedy! I love drama! Dammit! I love movies no matter what the genre is! But horror has a special place in my heart. It's so honest and visual genre. We all have nightmares and fears and it's very easy to identify with those no matter how fantastical it is. It's the primal fear in all of us and it is so damn fun to watch knowing that no matter what happens you'll be safe! Shooting horror is also lots of fun and horror is also a genre where you can mix action and comedy without rules. Just pure damn FUN!
After DEADLY DESCENT, your savage, war-like abominable snowman movie for Syfy and Universal, you turned your hand to a home-grown family comedy film, ELLA AND FRIENDS 2. Why?
MARKO: Well, that's good question. I have kids, three of them, and they are dying to see movies I've directed, but I can't really show them, so out of the blue I was offered to direct ELLA 2 and I was shocked! Me? A Kid's movie? Maybe the producer liked my more family friendly music videos and stuff. No matter what this was a wonderful opportunity to make something for my kids and also to direct my first Finnish movie and my first comedy! So I took the job with open arms. My oldest daughter, my dad and my brother are in it and I'm acting in it too!. It's a real family affair! And I was working with one of my childhood heroes, Pirkka-Pekka Petelius, a comic genius!
You've also appeared as an actor in two of your films. Will we see more of you in front of the camera in future?
MARKO: Ha! Funny thing was that I had a real character in War of the Dead. I played Corporal Peter Jackson and I had few dialogue scenes with Andrew Tiernan who played the lead, but I needed to move along faster with the story and I cut out those scenes. I am still in the movie, but not talking. Maybe better so! Ella 2 was an opportunity to act a small role, so I did it. It was lots of fun! I am also in ICFTD, but briefly in the background. So more acting in the future? Well, maybe more cameos!
Finally, what's next? Will you stick with action horror?
MARKO: Not sure yet. There's many projects in development, but let's see which one gets first financed. There's definitely more action horror coming!
It Came From the Desert receives its UK premiere at Horror Channel FrightFest Halloween 2017 on Saturday 28 Oct, Empire Haymarket, 4.10pm.
Tickets: http://frightfest.nutickets.com/