Back to News list
Interview with IBIZA UNDEAD's Marcia Do Vales
Ahead of Horror Channel's premiere of zombie romcom IBIZA UNDEAD, we ask actress and producer MARCIA DO VALES 10 scary questions.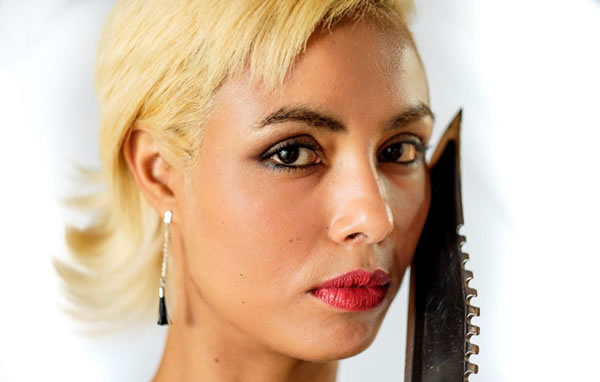 When did your interest in horror films begin?
About the age of 11 or 12, I started enjoying watching horror films, after my parents had gone to bed. I remember watching Child's Play with the volume turned off, sitting directly in front of the TV so I could quickly turn it off if my parents came in.
Tell us about your first horror film role
In my first film role, I played The Girl in The Reverend I found myself working alongside the legendary Rutger Hauer who was cast as the Devil. He had his own private room but in fact he chose to come out and be with us most of the time, which was lovely. My first lead role was as Gabby in Deranged. This was a major step for me as I was also the producer and English was actually my third language at the time!
Who are your genre inspirations?
I truly admire Clare Higgins. I worked with her on Heretiks and she delivers an amazing performance. I was very impressed with her preparation too. I 'm also a big fan of Milla Jovovich, especially in The Fifth Element and Resident Evil.
What was your role in Brit horror comedy IBIZA UNDEAD?
I played Mari, a kick ass promo girl for a bad guys' nightclub in Ibiza. Maria hates her job and her gangster boss Karl. Finally she quits but Karl won't allow that so easily. She's destined to become the next "undead" attraction in Karl's club. Maria's a feisty, take no shit, girl and I loved that.
You were the lead producer on Paul Hyett's HERETIKS. What was that like?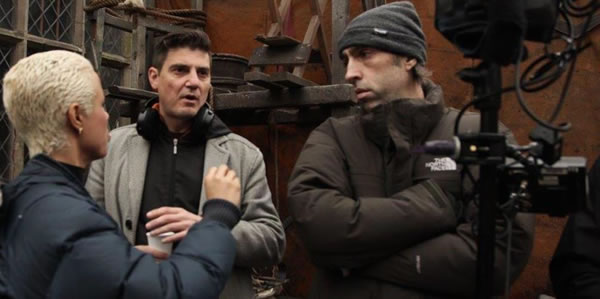 Heretiks was originally a script called The Sisterhood, written by Gregory Blair, that I found with my business partner Keven Kane. It's an English period chiller and we fell in love with the whole idea of it. Templeheart came on board, then Paul (Hyett), who re-wrote the script with Conal Palmer. The executive producer, Lyndon Baldock, then brought Michael Riley on board to co-produce the film with me. We had a fantastic cast with Clare Higgins, Hannah Arterton and Michael Ironside and discovered some amazing new young talent too.
You recently finished playing the lead role in a new supernatural thriller, QUAIL HOLLOW. Spill the blood please.
I play identical twin sisters Sunny and Mila. They have paranormal powers that leads one to suffering and torment and the other to shun her abilities. Separated at a young age, Sunny ends up institutionalised, while Mila tries to lead a normal life. Now, 10 years on, Mila goes to Quail Hollow to bury her sister. Mila stays around to investigate the circumstances of her sister's death and uncovers a shocking truth about her sister and her own powers.
My father was also a twin, unfortunately his brother died very young. So, I've always had a very strong curiosity in identical twins and their unusual relationship.
What scares you?
Elevators. Given a choice, I always prefer to walk up and down the stairs. There was a point in my life when I was searching for a school where I could go learn about elevator repair, just in case I ever got stuck in one. On a trip to Israel I did get stuck in one. The help button didn't speak English, Portuguese or Spanish. I lost my mind and opened the door with my bare hands breaking one of my nails. The funny thing was the elevator was on the same floor. It hadn't moved at all.
What's your horror film weapon of choice?
An Oscar. It's heavy and you could carry it around without being arrested.
Favourite horror film of 2018?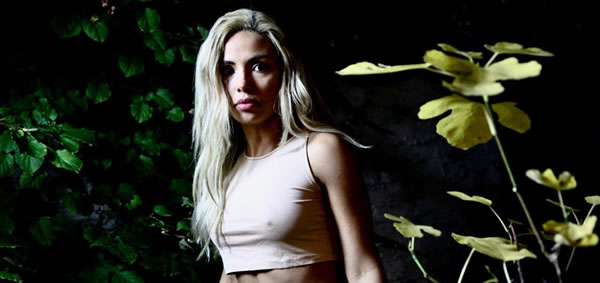 It's not a film but The Haunting of Hill House has blown my mind. Delightfully scary! Heretiks is my favourite film of the year, of course…
What's next for you?
Quail Hollow is now in post-production and I'm really looking forward to seeing the final product. We have a reality TV series called Loft Studio Miami also in post-production. Then there's the amazing puzzle like horror movie called The Foreseen with directors Anthony Melton and Ben Franklin, which I'm producing with Mark Sandell and Templeheart Films. I'm also Exec Producer on a fabulous new female driven and led sci-fi thriller with producer Rebecca Clare Evans and directed by Natalie Kennedy. We shoot early 2019.
Marcia stars in IBIZA UNDEAD, which has its channel premiere on Horror Channel, Sat Jan 12, 9pm.