Back to News list
LEGEND reveals exciting slate of premieres for October 2023

TV: Sky 148 / Virgin 149 / Freeview 41 / Freesat 137
Watch out for plenty of star-studied thrills and spills on LEGEND, as the UK's most entertaining channel for action, suspense and Sci-Fi presents eleven premieres for October, including the UK TV premiere of ANTI-LIFE, an edge-of-your-seat sci-fi thriller with an (inter)stellar cast including Bruce Willis and John Suits. There also a welcome channel premiere for THE GUEST, a brilliant homage to 1980s action flicks and slasher horror, which showcases ex- 'Downtown Abbey' actor Dan Stevens in an inspired star-making turn.
Other channel firsts include high-octane crime thriller DOG EAT DOG, starring Nicolas Cage and Willem Dafoe, American road comedy film MIDNIGHT RUN, starring Robert De Niro and Charles Grodin, THE QUEST a martial arts thriller directed by Jean-Claude Van Damme in his directorial debut and the controversial drama SLEEPERS, starring Kevin Bacon, Dustin Hoffman, Brad Pitt, Robert DeNiro and  Minnie Driver.
Plus, there's British mystery thriller UNDER SUSPICION starring Liam Neeson, action adventure THE RIVER WILD, starring Meryl Streep and Kevin Bacon and Van Damme and Lundgren return for a sixth instalment of UNIVERSAL SOLDIER: DAY OF RECKONING.
This month's ever-popular THE VINTAGE VAULT strand on Sunday night double-bills continues its celebration of great horror classics from the Sixties and seventies including DRACULA: PRINCE OF DARKNESS, FRANKENSTEIN CREATED WOMAN, THE DEVIL RIDES OUT, THE SORCERERS, TWINS OF EVIL, SCARS OF DRSCULS and LUST FOR A VAMPIRE.
---
Full film details in transmission order:
Sun 1 Oct @ 21:00 – THE SORCERERS (1967)
*Part of The Vintage Vault
Scientist (Boris Karloff) and his wife (Catherine Lacey), possess a device that enables them to impose, through telepathy, their fantasies on people and allows them to experience sensations felt by their subjects. They take control of a teenager (Ian Ogilvy) and have him live out what they associate with contemporary youth: violence and sex. This disturbing and powerful psychological horror is the debut feature of cult-director Michael Reeves.
Sun 1 Oct @ 22:45 – DRACULA: PRINCE OF DARKNESS (1966)
*Part of The Vintage Vault
Christopher Lee stars in this chilling tale of four English tourists who become stranded in the Carpathian Mountains. When a driverless coach appears and takes them to a sinister castle, can they survive the night? This sequel to 'Dracula' (1958) is directed by Terence Fisher, with Andrew Keir and Barbara Shelley
Thurs 5 Oct @ 23:15 – UNDER SUSPICION (1991) *Channel Premiere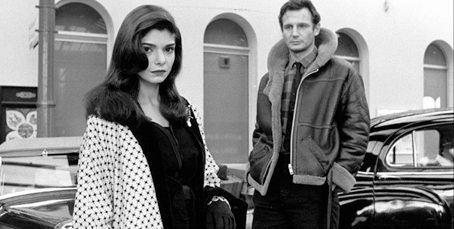 Tony Aaron (Liam Neeson) is a disgraced ex-policeman scraping a living as a private detective. When a supposedly routine case goes wrong and leads to the murder of a client and Aaron's own wife, he is under suspicion of murder. His enquiries lead him to the murdered client's mistress, the mysterious Angeline (Laura San Giacomo), who stood to benefit heavily.
Sat 7 Oct @ 21:00 – MIDNIGHT RUN (1988) *Channel Premiere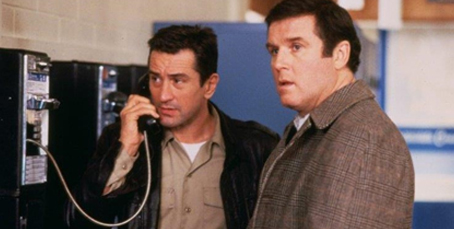 When bounty hunter Jack Walsh (Robert DeNiro) is assigned with finding bail jumper Jon Mardukas (Charles Grodin), he has no idea the Mob and the FBI have the same idea Martin Brest directs this smart and funny 'Odd Couple' movie.
Sun 8 Oct @ 21:00 – FRANKENSTEIN CREATED WOMAN (1967)
*Part of The Vintage Vault
Baron Frankenstein (Peter Cushing) assisted by Dr Hertz (Thorley Walters) and Hans Werner (Robert Morris), discovers a way of trapping the soul of a recently deceased person. Frankenstein believes he can transfer that soul into another recently deceased female body to restore it to life. Directed by Terence Fisher, this is It is the fourth film in Hammer's Frankenstein series one of the most critically acclaimed Hammer films.
Sun 8 Oct @ 22:45 – THE WITCHES (1966)
*Part of The Vintage Vault
Following a horrifying experience with the occult in Africa, a schoolteacher (Joan Fontaine) moves to a small English village, only to discover that a mysterious magic resides there as well. Directed by Cyril Frankel and co-starring Alec McCowen this Hammer Films production, was adapted from the 1960 novel The Devil's Own.
Thurs 12 Oct @ 21:00 – THE QUEST (1996) *Channel Premiere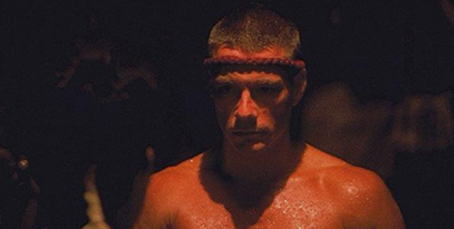 Acclaimed action superstar Jean-Claude Van Damme directs and stars as Chris, a street criminal who has always lived his life in search of new adventures. But his skill will be put to the test when he enters a tournament of the world's best fighters. Van Dammer's directorial debut also stars Roger Moore.
Sat 14 Oct @ 21:00 – THE RIVER WILD (1994) *Channel Premiere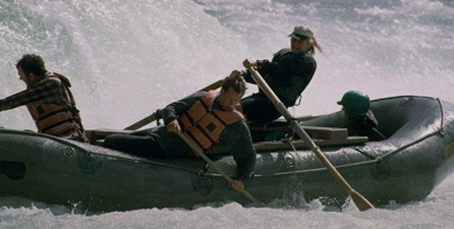 Meryl Streep delivers a tour de force performance as a wife and mother whose family river rafting trip is hijacked by murderous thieves who desire to use her experience as a river guide to get them through a perilous stretch of water known as the Gauntlet. Directed by Curtis Hanson and co-stars Kevin Bacon as the ruthless criminal who threatens their lives.
Sun 15 Oct @ 21:00 – THE BLOOD BEAST TERROR (1968)
*Part of The Vintage Vault
 A 19th-century entomologist's daughter undergoes a metamorphosis into a giant death's head moth which needs human blood to survive. Her father creates a giant moth to keep her company, but only succeeds in unleashing more blood-sucking terror. Meanwhile, a police inspector (played by Peter Cushing) tries to find the key to the series of gruesome murders.
Sun 15 Oct @ 22:45 – THE DEVIL RIDES OUT (1968)
*Part of The Vintage Vault
The powers of good are pitted against the forces of evil as the Duc de Richelieu (Christopher Lee) wrestles with the deadly Satanist, Mocata (Charles Gray) for the soul of his friend, who has become deeply involved in a satanic society run by Mocata. Furthermore, De Richleau's daughter is kidnapped by the cult and put up for sacrifice to the Angel of Death.
Tues 17 Oct @ 22:45 – DOG EATS DOG (2016) *Channel Premiere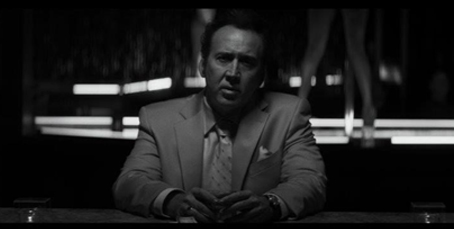 Based on true events and directed by visionary filmmaker Paul Schrader, this high-octane crime thriller stars Nicolas Cage and Willem Dafoe, who, fresh out of prison, are trying to adapt themselves to civilian life. But then they are offered a job by an eccentric mob boss with a payoff too good to turn down.
Sun 22 Oct @ 21:00 – BLOOD FROM THE MUMMY'S TOMB (1971)
*Part of The Vintage Vault
On an expedition to Egypt, Professor Fuchs (Andrew Keir) discovers the tomb of the beautiful Queen Tera, Queen of Darkness (Valerie Leon), whose power was reputed to stretch beyond the grave. He returns to London, bringing the queen's mummified body and objects with him. Strange things begin to happen as the objects seem to take on a life of their own and strike down anyone who crosses their path. This was director Seth Holt's final film, and was loosely adapted from Bram Stoker's 1903 novel The Jewel of Seven Stars
Sun 22 Oct @ 22:55 – LUST FOR A VAMPIRE (1971)
*Part of The Vintage Vault
The enigmatic Carmilla (Yutte Stensgaard) enrols as a student in an exclusive girls' finishing school and proceeds to wreak havoc among pupils and teachers alike. Among those who fall victim to her striking and sensual beauty is the school's new English teacher Giles Barton (Ralph Bates), who at first refuses to credit the ugly rumours about her true vampiristic nature. But, following the death of a colleague he is reluctantly forced to face the truth…
Wed 25 Sept @ 22:50 – ANTI-LIFE (2020) *UK TV Premiere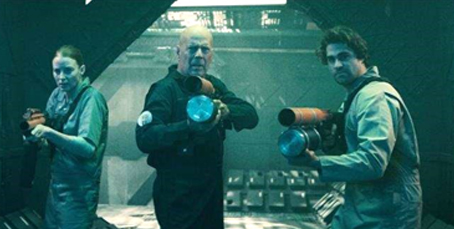 Set in the near future, a spaceship with survivors flees a devastating plague on planet Earth. But the ship has a stowaway: a shape-shifting alien whose goal is to kill. Clay (Bruce Willis) and his team of mechanics are picked to maintain the interstellar ark but now they must outwrite and destroy a malevolent cosmic terror.
Fri 27 Oct @ 22:50 – UNIVERSAL SOLDIER: REGENERATION (2009) *Channel Premiere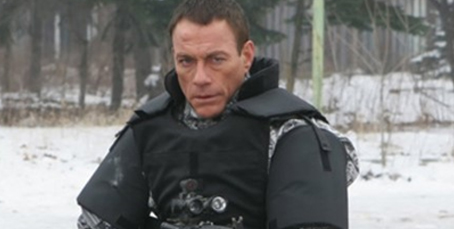 When a terrorist sect uses a new destructive model from the "Universal Soldier" line of humanlike machines, to seize the atomic reactor at Chernobyl, Luc Deveraux (Jean-Claude Van Damme), is reactivated to save the planet from nuclear Armageddon. Unfortunately, Deveraux will also have to contend with his nemesis, Andrew Scott (Dolph Lundgren).
Sat 28 Oct @ 21:00 – SLEEPERS (1996) *Channel Premiere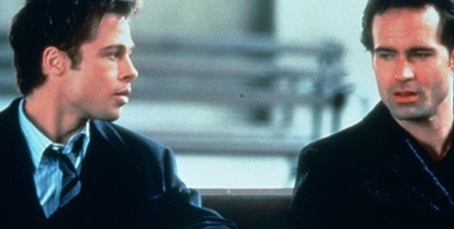 our boys from Hell's Kitchen enter a reformatory where a cruel guard (Kevin Bacon) abuses them. Years later, two of them avenge their tormenter and stand trial, defended by a lawyer (Dustin Hoffman) and aided by their scheming cohort (Brad Pitt) and other friends from the 'hood (Robert DeNiro, Minnie Driver), who face the moral dilemma of justice vs. loyalty.
Sun 29 Oct @ 21:00 – TWINS OF EVIL (197)
*Part of The Vintage Vault
After being orphaned, two beautiful identical twins move to the village of Karnstein, where they live with their uncle, a fanatical Puritan (Peter Cushing). Nearby, the Count of the village is performing a sacrificial rite to raise his ancestor, the vampire Countess He turns his attention to the twins. One of them is destined to fall under his spell, but which one? John Hough's a supernatural vampire thriller is widely recognised as a masterpiece of gothic and erotic horror.
Sun 29 Sept @ 22:45 – SCARS OF DRACULA (1970)
*Part of The Vintage Vault
Count Dracula, (Christopher Lee), once again spreads his evil from his mountaintop castle. When libertine Paul Carlson disappears one night, his brother Simon and his girlfriend trace him to the area and make their way, like Paul before them, towards the sinister castle and its undead host. This sequel to Taste the Blood of Dracula (1968), also stars Dennis Waterman, Jenny Hanley, Patrick Troughton, and Michael Gwynn.
 Tues 31 Oct @ 21:00 – THE GUEST (2014) *Channel Premiere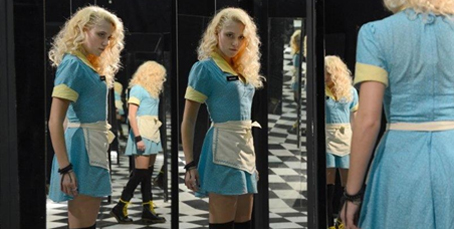 A brilliant homage to 1980s action flicks and slasher horror given a sharp twist by YOU'RE NEXT director Adam Wingard, it showcases ex- 'Downtown Abbey' actor Dan Stevens in an inspired star-making turn. He plays David, a soldier arriving on the bereaved Peterson family's doorstep, claiming to be the best friend of their son who died in action. Inviting him to stay, at first the charming veteran seems the perfect guest, but then the random killing starts. What's going on and can the family stop the cold-blooded lethal weapon in their home committing even worse atrocities?
Press enquires:
Clout Communications | info@cloutcom.co.uk | @cloutcomcouk