Back to News list
It's all guns blazing on LEGEND this April!

Saddle up for a weekend of wild-west adventures on Saturday 8th and Sunday 9th of April, headed up by the Channel premiere of Roger Corman's directorial debut feature FIVE GUNS WEST. Other highlights include THE GAMBLER, the first in a series of five American Westerns starring Kenny Rogers, Sergio Mimica-Gezzan's early-life depiction of THE LEGEND OF BUTCH AND SUNDANCE, True Grit sequel TRUE GRIT: A FURTHER ADVENTURE, starring Warren Oates, and the 1977 movie LAST OF THE MOHICANS, based on the novel The Last of the Mohicans by James Fenimore Cooper.
---
Full film details in transmission order:
Saturdays & Sundays from Sat 8 April – WESTERN WEEKEND
Sat 8 April @ 13:00 – FIVE GUNS WEST *Channel Premiere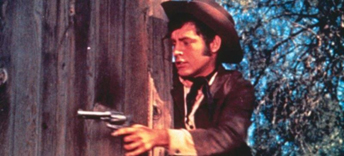 Five outlaws are promised a pardon if they'll take on a mission for the Confederacy. They arrive at a desert stagecoach station to await a gold shipment they plan to rob, but the men begin to fight among themselves. Set during the American Civil War, this gritty Western is directed by Roger Corman, his first feature film as director.
Sat 8 April @ 14:35 – TRUE GRIT: A FURTHER ADVENTURE (1978)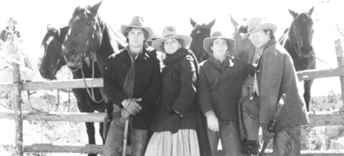 Whiskey-swigging, one-eyed Rooster Cogburn (Warren Oates) and his young
friend, Mattie Ross (Lisa Pelikan) find themselves without funds on a trek west. Cogburn is enlisted by the local mine owners to catch robbers who have been stealing gold shipments. Can he save the day?
Sat 8 April @ 16:30 – THE LAST OF THE MOHICANS (1977)

An American scout and a Mohican Indian form a special bond as they accompany two women to Fort William Henry in this classic saga of the French and Indian War. Based on James Fenimore Cooper's novel "The Last of the Mohicans
Sat 8 April @ 18:30 – SIRINGO (1996)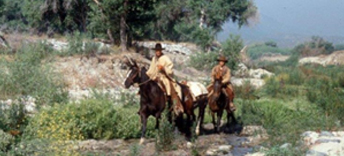 An action packed western starring Brad Johnson as U.S. Deputy Marshall, Charlie Siringo. One of the few lawmen in the Old West, Siringo sets out to bring justice to a land of outlaws after a gang leader kills an Indian War Chief in cold blood.
Sun 9 April @ 13:00 – AN EYE FOR AN EYE (1966)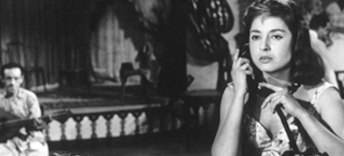 Talion (Robert Lancing) is on the trail of Ike Slant (Slim Pickens) and his gang, responsible for the murder of his wife and child. He teams up with a young bounty hunter and prepares for a final showdown.
Sun 9 April @ 14:50 – THE LEGEND OF BUTCH AND CASSIDY (2006)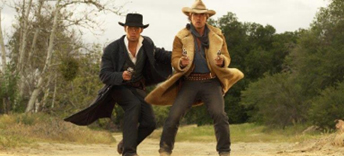 David Rogers and Ryan Browning star as the infamous sharpshooters who, when they're not holding up money trains, are riding for their lives from ex-bandit Charlie Durango (Blake Gibbons) and his Pinkerton Posse. Packed with shoot-outs, train robberies and damsels in distress, this is a fresh look at the early tears of the Wild West's most daring desperados.
Sun 9 April @ 16:35 – ANGEL AND THE BAD MAN (2009)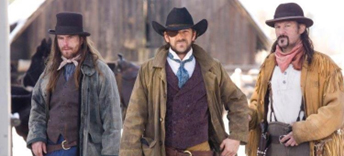 Sun 9 April @ 18:25 – THE GAMBLER (1980)
Brady Hawkes (Kenny Rogers), known as 'The Gambler', receives a letter from his son asking for help. This sends Brady to the rescue. Along the way Brady meets up with Billy Montana, a young man who thinks he knows everything about playing cards. Brady is about to teach him a few lessons.
---
TV: Sky 148 / Virgin 149 / Freeview 41 / Freesat 137