Back to News list
Howard J. Ford Interview
Ahead of FrightFest's UK premiere of THE LEDGE at the Glasgow Film Festival, director Howard J. Ford talks about how he nearly lost his life to a mountain fall, reviving THE DEAD and playing 'Russian Roulette'.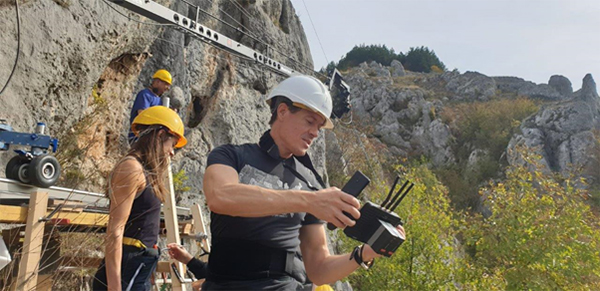 Your latest film, THE LEDGE, is receiving its UK premiere at FrightFest Glasgow 2022. Excited, nervous? 
Well it's always an exciting time with FrightFest and I do love the big screen with a crowd as that's why I got into making films in the first place. With 'The Ledge' I have tried to frame it to work well as cinema in its traditional manner as I wanted the shots and mountain scenery to breathe. So it'll be exciting to share that immersive experience.
THE LEDGE has been described as a "suspense-filled, deadly cat and mouse game thriller set on a mountain". Happy with that? 
I'm more than happy with the description. It beats the usual  'female cliff-hanger'. The funny thing is about films is that no matter what you try to do or how much effort you make to get it on screen, there is always a bunch of folks who jump online and can't wait to tell you it's the worst film ever made! Some people get it, some never will…
Why did you choose to do THE LEDGE, given that you're not usually a director for hire? 
I nearly lost my life to a mountain fall some years back. In fact, I was clinging on to an icy mountain with nearly a thousand-foot drop below for over seven hours with no food or water in minus temperatures, completely alone, about to die with just the serene sounds of nature and the most beautiful view you can imagine. I didn't just think I was going to die. I KNEW I was going to die. How that didn't happen is a longer story and something bizarrely miraculous.  Luckily I didn't have four guys trying to kill me, nor was I the only witness to a grisly murder! So when Tom Boyle's script landed on my lap four years ago now, I knew I had to do it!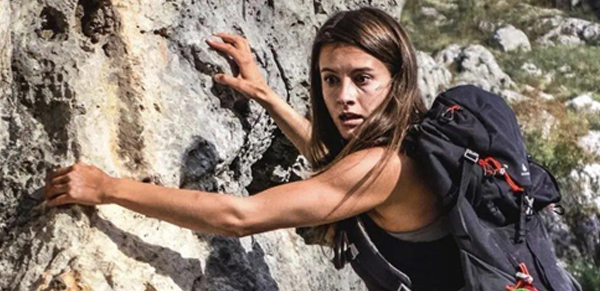 What were the hardest challenges in making the film? 
How long do you have?! Ha. They say don't make a film on water. They say don't make a film in the snow. I need to add: 'Don't make a film on a mountain'! To just get one shot with your actor at height with your camera also at height and not put anyone in very real danger presents logistics you would not believe. We had an amazing team but time is always tight, especially when it takes several hours before you can hit the go button on a daily basis. I would say for every ten shots you can get at ground level (your actors in a room) you can get maybe three at height. It was an epic challenge for us all, literally.
Is it true THE LEDGE was shot during the first wave of the pandemic? What were the locations like? 
This is true. It took a number of years to get 'The Ledge' going anyway, during which time I had made a far few personal and professional sacrifices to stay available for it and travelled to several countries to find the right place. Then when it did finally get going, the Pandemic popped up! We had to wait a little more until there was a window in the travel then off we flew, every day wondering if the pandemic might shut us down. The precautions were another factor in an already complex puzzle.
Before shooting THE LEDGE, you made THE LOCKDOWN HAUNTINGS, famously, singlehandedly, while the UK was in the throes of the first lockdown. How would you compare both experiences? 
I decided to do 'The Lockdown Hauntings' when the final delay happened on 'The Ledge' as I was so fired up to shoot something, I couldn't contain myself any longer! It was bizarre as with LH I was shooting with no crew whatsoever, just me and a wonderful cast in their homes and I could shoot very fast. If I needed to move the camera, I moved the camera.  'The Ledge', however, had a crew of over sixty-plus people out in the wilderness, investors, a bond company and that is whole different ballgame and responsibility.
There's talk of a sequel to THE LOCKDOWN HAUNTINGS. How will that work? Would Tony Todd's character come back? 
I would absolutely want to bring Tony Todd back for 'The Lockdown Hauntings 2: Second Wave'. He was brilliant as always, but this time I'd like to shoot with him in person, not via zoom which we had to do mid pandemic as he was in LA and Angela Dixon and I were in London. There are a lot of actors I would love to work with again but we killed half of them in Part 1! Always keeping my eye out for new talent to work with too so it would be a good opportunity in that respect too.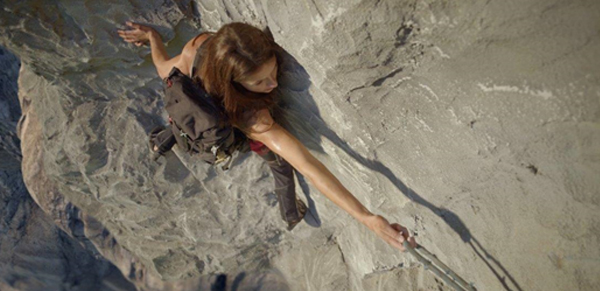 Is it true that, if the situation was right, you and Jon would consider doing 'The Dead 3'? 
Once we get the rights back to 'The Dead 1' and 'The Dead 2' and are in a position to sell all three films, we might just do it. We'll make a triple-disk even if DVD players don't exist!  Right now we wonder where the money goes when people buy or rent it, as we haven't seen a drop for years.
You're about to shoot another movie. What can you tell us about it? 
Yes, I'm in pre-production right now for a very exciting and I must say brutal film called 'Russian Roulette'. We have an amazing team headed up by producer Tom George and about to announce some really exciting cast. Crazily only 24 hours after the FrightFest Glasgow screening I will be flying off and heading straight to the set for Day One of principle photography. It's going to be a blast and some!
Finally, what else does the future hold? 
After 'RR' I am really excited to be re-teaming with producer Fred Hedman of GFM Films and Evolution to bring to life a fantastic script from the writer of 'The Ledge' Tom Boyle, called 'Damaged'. We are reuniting with a lot of the same team from 'The Ledge' to bring you something that I really want to make incredibly gripping and visceral. One thing I won't be doing is going back up a mountain any time soon! But you can with 'The Ledge'. Thanks to all who do and I can't wait to meet the fab FrightFest crowds again!
THE LEDGE is screening Saturday 12th March, 1pm at the GFT, as part of the Arrow Video FrightFest Glasgow 2021 event.
For more information:
https://www.frightfest.co.uk/2022glasgow/THE-LEDGE.html