Back to News list
Horror Channel October 2021 Premieres
Horror Channel unleashes primetime premieres for October

Horror Channel has seven weekend primetime premieres line up for October, including, at 9pm on Sunday nights. the UK TV premiere of Brad Paxton's supernatural thriller INCARNATE, starring Aaron Eckhart, and the channel premieres of David Cronenberg's erotic psychological chiller DEAD RINGERS and Juan Carlo Fresnadillo's atmospheric fantasy INTRUDERS (2011), starring Clive Owen.
Plus, there are four premieres at 9pm on Saturday nights: Darren Lynn Bousman's nightmarish mystery ABATTOIR, Iain Softley's Southern Gothic-style frightener THE SKELETON KEY, starring Kate Hudson, dark horror comedy MOM AND DAD, starring Nicholas Cage and Selma Blair and MAMA, the Guillermo Del Toro exec-produced haunting drama.
---
Full film details in transmission order:
Sat 2 Oct @ 22:45 – ABATTOIR (2016) *Channel premiere

After the death of her sister and nephew, real-estate investigative reporter Julia uncovers the sinister truth behind a series of gruesome murders where the entire killing rooms have been dismantled. It transpires that strange man has been buying up locations where such tragedies have occurred – but why? The answer leads Julia and tough cop Grady on a search into unimaginable horror.
Sat 8 Oct @ 21:00 – THE SKELETON KEY (2005)

Set in the dark, atmospheric backwoods of New Orleans, a live-in nurse hired to care for an elderly woman's ailing husband in their foreboding and decrepit plantation mansion. Exploring the old house armed with a skeleton key that unlocks every door, she discovers a hidden attic room that holds a deadly and terrifying secret. Iain Softley's contemporary supernatural thriller stars Kate Hudson.
Sat 15 Oct @ 21:00 – MOM AND DAD (2017) *Channel Premiere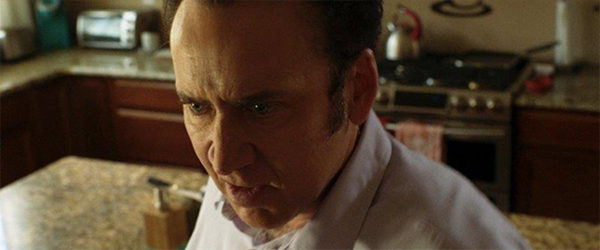 In a small, suburban town, an odd occurrence causes the horrific and unimaginable – the need for parents to turn on their children!  Writer/director Brian Taylor highlights the dark and twisted thoughts that occur in every parent…Nicolas Cage and Selma Blair star in this pitch-black horror-comedy about a worldwide mass hysteria where, for 24 brutal hours, parents turn violently against their own children.
Sun 16 Oct @ 21:00 – INTRUDERS (2011)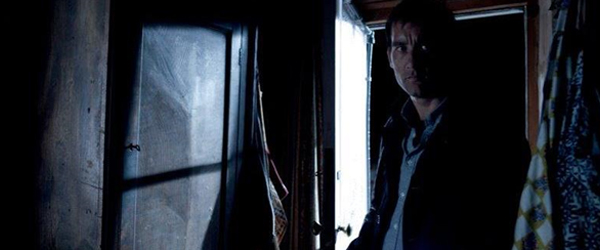 Clive Owen stars in this thriller that tells the tale of a legendary and horrific child-snatching demon that terrorizes families in both Madrid and London. Directed by accomplished Spanish filmmaker Juan Carlos Fresnadillo, Intruders also stars Ella Purnell as a young girl who is visited every night by this faceless creature who wants to take possession of her.
Sat 23 Nov @ 21:00 – MAMA (2013) *Channel Premiere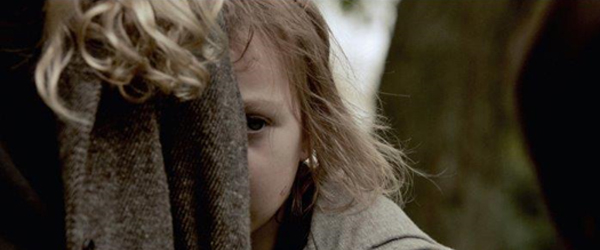 Two small girls disappear into the woods the day that their mother was murdered. When they are rescued years later and begin a new life, they find that someone, or something, still wants to come tuck them in at night. Jessica Chastain stars as the girlfriend of the little girls' uncle who welcomes them into her home, but slowly discovers they have been joined by a deadly presence.
Sun 24 Oct @ 21:00 – DEAD RINGERS (1988) *Channel Premier
Jeremy Irons stars in David Cronenberg's ground-breaking psychological chiller as twin gynaecologists with opposite personalities who share everything — the same practice, the same apartment and the same women.
Sun 31 Oct @ 21:00 – INCARNATE (2016) *UK TV premiere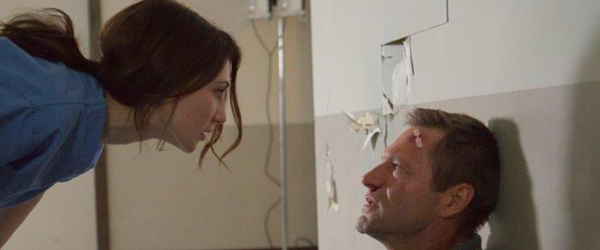 Aaron Eckhart stars as an unconventional exorcist who can tap into the subconscious of the possessed. He nearly meets his match when he discovers that the young boy he's trying to help is possessed by a demon from his past. Directed by Brad Peyton, the film co-stars David Mazouz, and Catalina Sandino Moreno.
---
TV: Sky 317 / Virgin 149 / Freeview 70 / Freesat 138
Website: http://www.horrorchannel.co.uk/
Facebook: https://www.facebook.com/horrorchannel
Twitter: https://twitter.com/horror_channel