Back to News list
Horror Channel unleashes monstrous FrightFest Season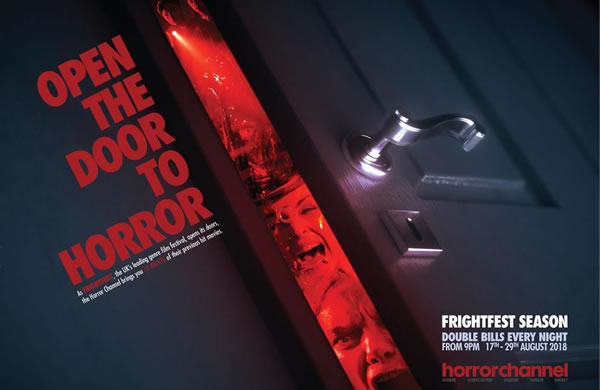 To celebrate FrightFest 2018, taking place in London during the August Bank Holiday, Horror Channel is dedicating thirteen nights to past festival hits.
Amongst the twenty-six fear-filled favourites, the channel will air four UK TV premieres: Simeon Halligan's 'terror-torial' home invasion shocker WHITE SETTLERS; Jeff Maher's crowd-pleasingly ghoulish orgy of sex and gore BED OF THE DEAD; Chad Archibald's breath-choking supernatural thriller THE DROWNSMAN; and the hauntingly sinister NIGHTWORLD, directed by Patricio Valladares and starring horror icon Robert Englund.
Plus, the channel is broadcasting three network premieres; Alberto Marini's sly and witty scaremonger SUMMER CAMP; Bernard Rose's FRANKENSTEIN, a stylishly smart update of the classic myth, starring Xavier Samuel, Danny Huston, Carrie-Anne Moss and Tony Todd, plus RUPTURE, a surreally spooky sci-fi horror from Steven Shainberg (Secretary), starring Noomi Rapace.
The double bills airing every night from 9pm from August 17th – 29th also feature FrightFest crowd-pleasing classics such as the pulsating, blood-soaked '80s homage TURBO KID; Kevin Kölsch and Dennis Widmyer's stunning contemporary occult tale of Hollywood ambition, STARRY EYES; the terrifying anthology V/H/S, which pushes the genre in a fresh direction; Lowell Dean's rage-fuelled WOLFCOP; Franck Khalfoun's superior psychological horror MANIAC starring Elijah Wood; and Paul Hyett's hairy horror and bloody action adventure HOWL, starring Ed Speleers, Shauna Macdonald and Sean Pertwee.
Full film details in transmission order:
Fri 17 Aug @ 21:00 – SUMMER CAMP (2015) *Network Premiere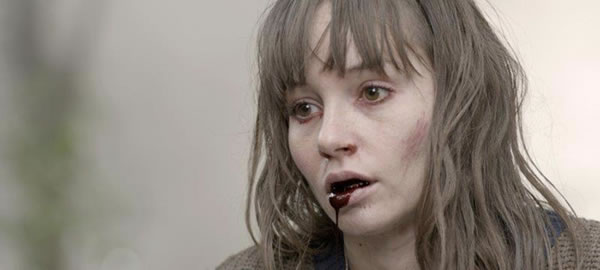 Looking for fun experiences as counsellors at a European summer camp for children, four Americans never suspect their first experience abroad might be their last. For the rapid-fire spread of an extreme rage-inducing infection plunges the group into a dark vortex of horror and madness catapulting them into a race against time – and each other – to find the source of the mystery contagion and make it out alive.
Sat 18 Aug @ 21:00 – FRANKENSTEIN (2015) *Network Premiere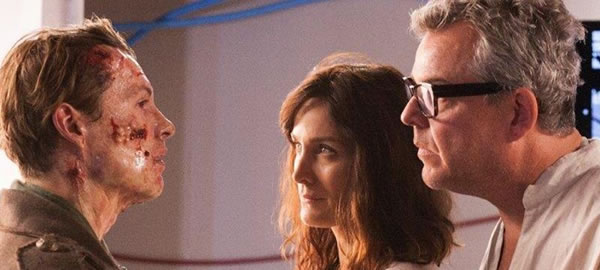 Adam (Xavier Samuel) is artificially created with a revolutionary 3D printer by married research scientists. But when bodily malfunctions relegate him to the scrapheap, Adam faces nothing but aggression and violence from the world around him as he discovers the true nature of humanity. Told from the Monster's perspective and showcasing a stunning performance by Twilight's Xavier Samuel, this brilliant adaptation gives horror icon Tony Todd his best role in years as blind hobo Eddie.
Sat 18 Aug @ 22.50 – RADIUS (2017)
Sun 19 Aug @ 21:00 – WHITE SETTLERS (2014) *UK TV Premiere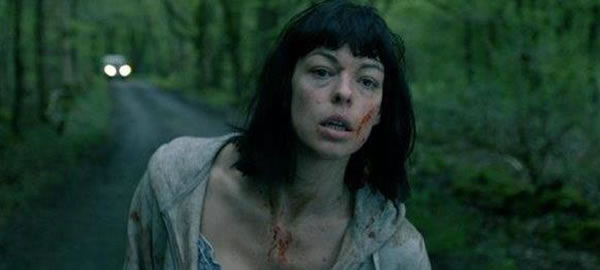 It's Ed and Sarah's first night at their new home, an isolated farmhouse on the Scottish borders. This should be a new beginning away from their stressful London lives, and at first it is. But as darkness falls, Sarah suspects they're not alone. Ed goes to investigate, and the evening quickly becomes a nightmare. It suddenly dawns on them they do not belong here, and they certainly aren't welcome, either. A terrifying suspense thriller starring Pollyanna McIntosh.
Sun 19 Aug @ 22:40 – THE LESSON (2015)
Mon 20 Aug @ 21:00 – CHERRY TREE (2015)
Mon 20 Aug @ 22:45 – MANIAC (2012)
Tues 21 Aug @ 21:00 – THE POSSESSION (2012)
Tues 21 Aug @ 22:55 – SOME KIND OF HATE (2015)
Wed 22 Aug @ 21:00 – CURSE OF CHUCKY (2013)
Wed 22 Aug @ 22:55 – TURBO KID (2015)
Thurs 23 Aug @ 21:00 – THE STRANGERS (2008)
Thurs 23 Aug @ 22:40 – HONEYMOON (2014)
Fri 24 Aug @ 21:00 – BED OF THE DEAD (2016) *UK TV Premiere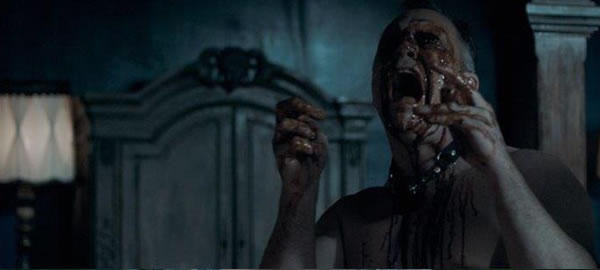 Out celebrating a birthday, two couples decide to party in a foursome at a sex club. Finding all the fantasy dungeons already booked, they are offered the mysterious Room 18. But Room 18 has a dark history; the bed is haunted and once between the sheets, you can't leave the mattress or you die. Plagued with frightening hallucinations across multi-dimensions, they must figure out the bed's secrets before they are all doomed. A race against time begins in a gloriously gruesome gore-fest from the Let Her Out terror team.
Fri 24 Aug @ 22:40 – THE DIVIDE (2011)
Sat 25 Aug @ 21:00 – RUPTURE (2016) * Network Premiere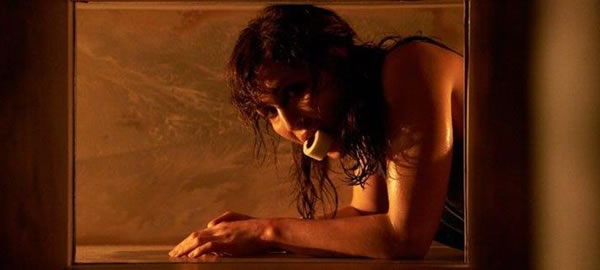 Single mother Renee Morgan (Noomi Rapace) tries to keep her life together when she's suddenly kidnapped by a mysterious organisation and held against her will in a sinister facility. Her captors insist they're just conducting medical research, but to Renee and her fellow prisoners, it's torture! Why are they pushing her to an extreme limit, way beyond being scared to death, and into another frightening realm altogether?
Sat 25 Aug @ 23:00 – I SPIT ON YOUR GRAVE 2 (2013)
Sun 26 Aug @ 21:00 – THE DROWNSMAN (2014) *UK TV Premiere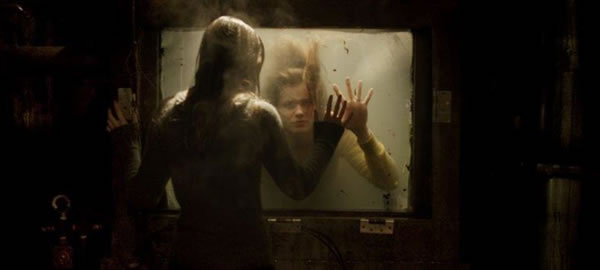 After almost drowning in a lake, Madison (Michelle Mylett) finds herself crippled for life by the trauma. Her dread intensifies when she's continually haunted by a rancid ghostly entity trying to pull her into his dark aqua world. After watching her struggle for a year with the debilitating hydrophobia, Madison's four best girlfriends attempt an unconventional intervention in which they accidentally open a floodgate to a sodden universe that puts all their lives in danger…
Sun 26 Aug @ 22:45 – LATE PHASES (2014)
Mon 27 Aug @ 21:00 – NIGHTWORLD (2017) *UK TV Premiere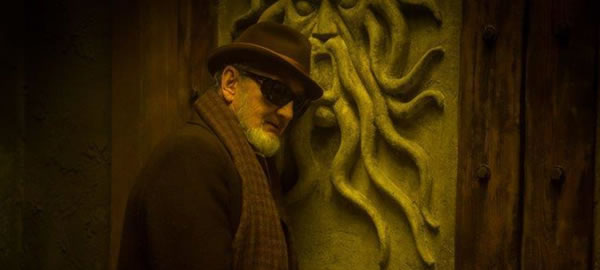 When former LAPD officer Brett Anderson takes a job as head of security at an old apartment building, he experiences a series of bizarre and terrifying events. Once he delves deeper into the building's sinister history and investigates its shadowy owners and past employees, Brett soon uncovers a malevolent force nestled deep in its bowels that will do anything to be set free into our world. Starring horror icon Robert Englund.
Mon 27 Aug @ 22:55 – STARRY EYES (2014)
Tues 28 Aug @ 21:00 – THE EVIL IN US (2016)
Tues 28 Aug @ 22:50 – WOLF COP (2014)
Wed 29 Aug @ 21:00 – KNUCKLEBONES (2016)
Wed 29 Aug @ 22:40 – V/H/S (2012)
Horror Channel: Be Afraid
TV: Sky 317 / Virgin 149 / Freeview 70 / Freesat 138
Website: http://www.horrorchannel.co.uk/
Facebook: https://www.facebook.com/horrorchannel
Twitter: https://twitter.com/horror_channel