Back to News list
Horror Channel bares its fangs with Werewolf Season

Howl
Throughout February, Saturday nights at 10.55pm will be devoted to SEASON OF THE WOLF as Horror Channel presents a fang and fur-filled selection of classic and contemporary werewolf movies, including the UK TV premieres of Adrian Garcia Bogliano's freshly-biting LATE PHASES and Paul Hyett's HOWL, a hairy horror and bloody action adventure, starring Ed Speelers, Shauna Macdonald and Sean Pertwee. Plus, there are network premieres for Lowell Dean's rage-fuelled WOLFCOP and Joe Dante's genre transforming cult-hit THE HOWLING.
In a premiere-packed month there are also UK TV premieres for Derek Lee & Cliff Prowese's award-winning fear-inducing AFFLICTED and Brett Simmons's supernatural shocker THE MONKEY'S PAW.
Everyone's favourite serial-killer doll is reaping more murder and mayhem in the network premiere of Don Mancini's CURSE OF CHUCKY. There are first channel showings for William Friedkin's intensely haunting THE GUARDIAN, John Carpenter's unforgettably creepy THE FOG, starring Jamie Lee Curtis and Charles Band's B-Movie masterpiece PARASITE,
Plus, there's TALES FROM THE CRYPT: DEMON KNIGHT, the first theatrical feature spin off from the famed television series and TALES FROM THE CRYPT: BORDELLO OF BLOOD, the second of the three planned movies under the HBO Tales from the Crypt banner,
---
Full film details in transmission order:
SEASON OF THE WOLF
Sat 3 Feb @ 22:55 – THE HOWLING (1981) *Network Premiere
A female reporter is attacked by a notorious serial killer and to get over her trauma she is sent to 'The Colony', a remote mountain resort. But there her problems really begin, as the residents are werewolves. Considered one of the superior werewolf movies ever made, it stars Dee Wallace, Christopher Stone, Patrick Macnee and John Carradine.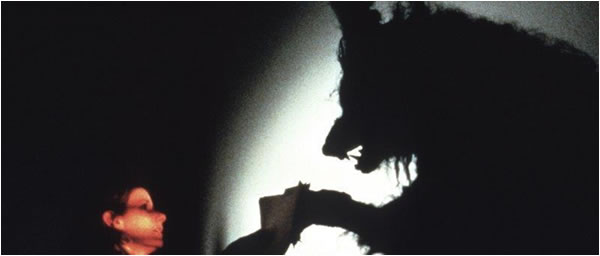 Sat 10 Feb @ 22:55 – LATE PHASES (2014) *UK TV Premiere

Crescent Bay is not the best place to live out one's golden years. Once an idyllic retirement community, the gated hamlet has been beset by mysterious deadly attacks. So when blind war veteran Ambrose McKinley (Nick Damici) moves in, the residents are put off by his abrasive personality, But it's his grizzled take-no-prisoners attitude that's needed to survive the sinister secret the tight-knit neighbourhood is harbouring.
Sat 17 Feb @ 22:55 – WOLFCOP (2014) *Network TV Premiere

Lou Garou is a lazy, alcoholic cop by day, a violent crime-fighting werewolf by night with a new found sense of duty to uphold. Overnight, the small rural town of Newhaven has a new lycanthropic hero and he's determined to become a better policeman…one full moon transformation at a time.
Sat 24 Feb @ 22:55 – HOWL (2015) *UK TV Premiere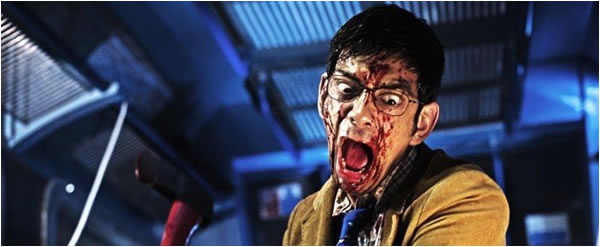 Young ambitious ticket collector Joe (Ed Speelers) is overseeing the last train out of London on a dark and stormy night. Suddenly the train screeches to a halt in a forest after hitting something on the tracks, but the investigating driver never returns. Realising an unknown and dangerous threat is lurking in the woods the disparate group of strangers aboard must work together in order to survive a common feral enemy
---
OTHER FILM PREMIERES
Fri 2 Feb @ 21:00 – TALES FROM THE CRYPT: DEMON KNIGHT (1995) *Network Premiere
Ex-soldier Frank Brayker (William Sadler) is the guardian of an ancient key that can unlock unimaginable evil. But a demon, in the guise of a 'The Collector' (Billy Zane), also wants the key so he can initiate the apocalypse. Brayker stops at a boarding house in New Mexico where, with the help of its quirky residents, he plans to face off against The Collector and his savage band of ghouls.
Sun 4 Feb @ 21:00 – AFFLICTED (2013) *UK TV Premiere

Two best friends see their world trip of a lifetime take a dark turn when one is struck by a mysterious illness that changes his metabolism, making him superhuman. A clever spin on a classic scary story, dual-threat Cliff Prowse and Derek Lee make an impressive horror feature debut.
Fri 9 Feb @ 21:00 – TALES FROM THE CRYPT: BORDELLO OF BLOOD (1996) *Network Premiere
After her troublemaking brother, Caleb (Corey Feldman), goes missing, Katherine Verdoux (Erika Eleniak) hires a private investigator to track her brother down. Caleb is eventually tracked to a seedy brothel run by Lilith (Angie Everhart), a powerful vampire who has Caleb under her spell. Rescuing him will take all of Katherine's might…
Sun 11 Feb @ 21:00 – THE FOG (1980) *Network Premiere

target for revenge by a killer fog containing zombie-like ghosts seeking revenge for their deaths. John Carpenter's first horror thriller following Halloween, sees him reunited with Jamie Lee Curtis. Janet Leigh and the great Carpenter himself also star.
Fri 16 Feb @ 21:00 – THE MONKEY'S PAW (2013) *UK TV Premiere
After Jake Tilton (C. J. Thomason) is given a mystical "monkey's paw" talisman that grants him three wishes, he finds the world turned upside down when his first two wishes result in his co-worker Tony Cobb (Stephen Lang), being resurrected from the dead. When Cobb pressures Jake into using his final wish to reunite Cobb with his son, his intimidation quickly escalates into relentless murder – forcing Jake to outwit his psychotic friend and save his remaining loved ones.
Fri 18 Feb @ 21:00 – PARASITE (1982) *Network Premiere
Superstar Demi Moore leads a talented cast in this suspenseful yarn about a scientist who discovers a deadly parasite which can be used for the good of mankind. But some unscrupulous people have other uses in mind. Thrilling and full of action, this earlier performance by Moore is a treat for more than just her legion of fans.
Fri 23 Feb @ 21:00 – CURSE OF CHUCKY (2013) *Network Premiere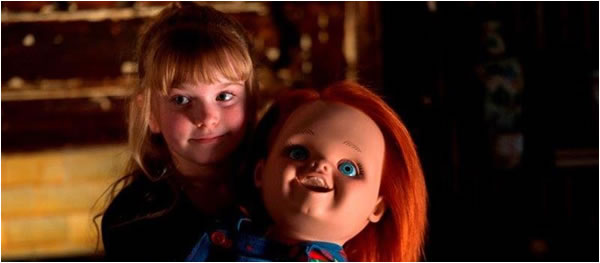 Chucky arrives to wreak havoc within a dysfunctional family that's regrouped for a funeral. In the wake of her mother's passing, Nica – in a wheelchair since birth – is forced to put up with her relatives as they say their tearful goodbyes. When the people she loathes start turning up dead, Nica is horrified to discover the culprit might be the weird doll she was sent a few days earlier. Picking up events from the preceding SEED OF CHUCKY with helmer Don Mancini back in the director's chair, this sixth instalment of the series delivers even more blood-splattered thrills and chills.
Sun 25 Feb @ 21:00 – THE GUARDIAN (1990) *Network Premiere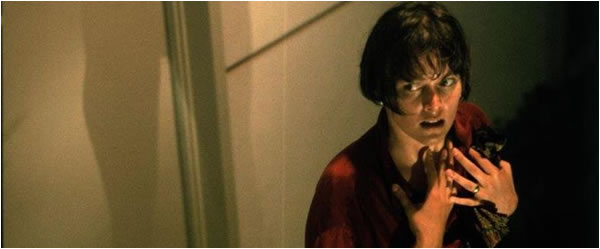 In his first film since The Exorcist, Oscar-winning director William Friedkin spins a terrifying tale based on every parent's worst fears. Jenny Seagrove plays Camilla, the enchanting guardian, who enters the home of new parents Phil (Dwier Brown) and Kate (Carey Lowell) possessing impeccable references and an affinity for children. But as her true intentions are revealed, the battle for the child's soul begins in this chilling film based on Dan Greenburg's popular novel, The Nanny.
Website: http://www.horrorchannel.co.uk/
Facebook: https://www.facebook.com/horrorchannel
Twitter: https://twitter.com/horror_channel
Press enquiries:
Greg Day, Clout Communications
07889 861646