Back to News list
FrightFest 2023 announces line-up and new headline sponsor!

Joe Lynch's SUITABLE FLESH is outlandish opener, with star and genre icon Barbara Crampton in attendance.
Passes on sale from Sat 15 July, noon
Single tickets on sale from Sat 22 July, noon
FrightFest, the UK's biggest, best and most beloved community-driven horror & fantasy film festival, returns in a blaze of gory glory to the Cineworld Leicester Square, London, for its 24th edition, this year with pioneering technology & entertainment company Pigeon Shrine as its headline sponsor. The company is the brainchild of Tom Paton, working alongside industry finance veterans Jamie McLeod-Ross and Charley McDougall.
Running from Thursday August 24 – Monday 28 August, Pigeon Shrine FrightFest is a joyful big screen celebration of genre cinema, offering a carnival of carnage, a smorgasbord of shock and a tableau of terror. This year, over five days, audiences can explore the magic of menace, mayhem and mischief with seventy films programmed across four screens. There are twenty-five world, twenty-three International / European and twelve UK premieres, with fourteen countries represented, spanning five continents.
Co-director Alan Jones comments: "FrightFesters will experience an amazing variety of films, in an eclectic line-up which serves as a powerful tool of democracy, activism, diversity, inclusivity and social awareness. As always, FrightFest is keen to show, through an open-minded philosophy, that the most unexpected and delightful discoveries happen when wide-ranging topics, different people and varied cultures come together in horror harmony".

The festival opens with the European premiere of SUITABLE FLESH, the latest shocker from FrightFest favourite Joe Lynch, who has created an outlandish love letter to the late, great Re-Animator director Stuart Gordon; a new body horror take on H.P Lovecraft-minded cosmic mayhem that's a must-watch for fans of raunchy 80s horror. Co-producer and co-star of the film, the genre screen icon, Barbara Crampton, will be returning to FrightFest for the third time.

The Closing night film is the European premiere of THE SACRIFICE GAME.  Director Jenn Wexler's demonically stylish second feature, following FrightFest smash The Ranger, is another wild, thrilling ride and a tribute to the beauty and boldness of classic 1970's horror. It stars Olivia Scott Welch, who also takes a leading role in genre-bending, fantasy thriller THE BLUE ROSE, a debut feature from 18-year-old George Baron, receiving its World premiere.
Another 18-year-old making her FrightFest debut with the European premiere of possession thriller T BLOCKERS, is transgender filmmaker Alice Maio Mackay. Her Australian trans horror was shot with a predominantly queer, non-binary, and trans cast and crew. And transgender icon Eddie Izzard takes on the title role of Nina Jekyll in DOCTOR JEKYLL, a bold reimagining of Robert Louis Stevenson's classic tale, which receives its World premiere.

FrightFest has teamed up with Warner Bros to celebrate their centenary with two fabulous anniversary retrospectives. James Wan's THE CONJURING turns ten this year and we are delighted to showcase it as we did back in 2013 at a very special FrightFest screening. It's also the 50th Anniversary of William Friedkin's THE EXORCIST and our exclusive presentation of 'The Version You Never Saw' will be hosted by Mark Kermode, the world expert on this classic shocker blockbuster.
This year's line-up reflects the festival's legacy in championing emerging and established voices from across the world and sees the return of many talented filmmakers discovered over the years. Xavier Gens (Frontiere(s), Cold Skin and The Divide) brings his latest French deadly blockbuster FARANG, writing/director duo Erik and Carson Bloomquist (She Came From The Woods) return with holiday slasher FOUNDERS DAY. FrightFest also welcomes back The Adams Family (acclaimed chiller The Deeper You Dig), who unveil their latest creation, WHERE THE DEVIL ROAMS, which follows a family of murderous sideshow performers. Plus, Marcel Walz, the cult director of Blind and Pretty Boy, is up to more splatter mischief with THAT'S A WRAP, as is Mexican bad boy Alex Kahuam, director of  Forgiveness who brings us Ted Raimi on top form in FAILURE!, shot in one single take.

This year also sees the return of popular UK filmmakers such as Andy Edwards with seaside slasher PUNCH, Mitch Jenkins with futuristic thriller A MILLION DAYS. Stuart Sparke with the flesh-eating HOW TO KILL MONSTERS, Airell Anthony Hayles with biting horror caper WEREWOLF SANTA, Sean Hogan with eerie folk horror mini feature TO FIRE YOU COME AT LAST, and Nicholas Vince, in the director's chair for the filmed version of his autobiographical one-man show I AM MONSTERS!
Scottish filmmaker Graham Hughes is also back, following his well-received FrightFest 2019 Death of a Vlogger with HOSTILE DIMENSIONS, a fun and twisted multi-verse thriller and Jake West makes a welcome return with the World premiere of his superb documentary MANCUNIAN MAN: THE LEGENDARY LIFE OF CLIFF TWEMLOW. And actor Richard Brake makes a welcome return in James Bushe's campfire chiller LORE.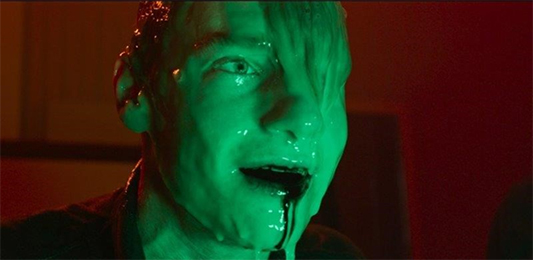 The Main Screen plays host to seven World premieres including Nick Psinakis's supernatural take on infidelity, CHEAT, Matt Sampere's Halloween slasher CREEPING DEATH, Raymond Wood's vitriolic feminist revenge-fantasy FACELESS AFTER DARK, Steven Pierce's zombie survivalist thriller HERD, Michael J. Hurst's wild science fiction shocker TRANSMISSON, chilling serial killer two-hander COLD MEAT and the haunting, nerve-tingler HOME SWEET HOME: WHERE EVIL LIVES.
Other main screen titles include Paris Zarcilla's breakout SXSW sensation RAGING GRACE, Bishal Dutta's impressive directorial debut IT LIVES INSIDE, shot through a unique diversity lens, Anthony Waller's supernatural chiller PIPER, starring Elizabeth Hurley, underwater frightener THE DIVE, NEW LIFE, John Rosman's tense thriller of apocalyptic proportions. Quarxx's aesthetically stunning and relentlessly macabre PANDEMONIUM, the darkly claustrophobic sci-fi chiller MONOLITH, Barnaby Clay's stone-cold survival shocker THE SEEDING and Samuel Bodin's ghostly gripper COBWEB, which will also have an additional  Closed Captions screening.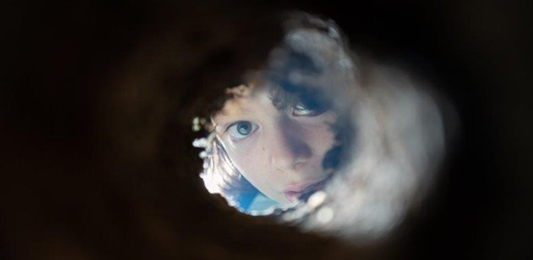 The range of documentaries on show this year proves how buoyant and important to film historians the genre strand has become and how influential it can be in our daily lives. Perhaps the most moving documentary on show this year is OTTO BAXTER: NOT A FU**ING HORROR STORY, which explores how director Otto Baxter, who has Down Syndrome, uses his short horror film, A PUPPET ASYLUM, to explore his birth, adoption and epic battles. FrightFest will follow the doc with a screening of his short film. Other docs include: [REC] TERROR WITHOUT PAUSE, which explores the seminal Spanish horror classic, THE J-HORROR VIRUS, which delves into the world of Japanese supernatural chillers, THE DARKSIDE OF SOCIETY, an exploration of the appalling truths behind the making of Society, 1982: THE GREATEST GEEK YEAR EVER! , a celebration of  one of the greatest years in movie history, when genre fandom was in its infancy, KIM'S VIDEO, a playful documentary on the quest to track down Kim's legendary collection of rental videos. And we also enter the crazy world of Bruceploitation with ENTER THE CLONES OF BRUCE LEE.
Asian genre cinema is also richly represented with the return of Japanese visionary Takeshi Kushida, who wowed FrightFest with his debut feature Woman of the Photographs. He now unleashes his latest amazing masterwork, MY MOTHER'S EYES. There is also quirky fantasy RIVER, from Junta Yamaguchi, director of Beyond The Infinite Two Minutes, THE GHOST STATION, a fright night hybrid of Korean and Japanese eerie atmospherics and a FrightFest first entry from The Philippines – the white-knuckle action thriller TOPAAK / TRIGGER.
Scandinavian horror makes a welcome entry with Norwegian director Viljar Bøe's riveting GOOD BOY, where puppy love isn't quite what it seems, and in THE KNOCKING, the debut feature from Finnish directors Jonaas Pajunen and Max Seeck, family drama and damaged relationships enter new threatening realms of horror.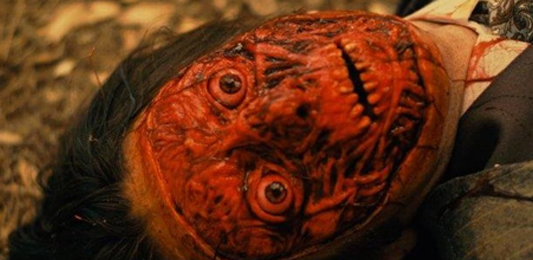 This year there are three Discovery screens and films to look out for include quirky action comedy fantasy, MINORE, FrightFest's first Greek entry, POUNDCAKE, a killer satire mixing stalk-and-slash with political discourse, edgy noir thriller WHAT YOU WISH FOR, hallucinogenic psychological horror BLACK MOLD, paranormal thriller SPOOKT, bloody sci-fi shocker THORNS, FrightFest Glasgow hit HERE FOR BLOOD and THE BLACK MASS, the highly anticipated true-crime directorial debut of genre staple Devanny Pinn.
The States, always brimming with genre talent, continues to provide sparkling examples of innovation including Zach Passero's THE WEIRD KIDZ, where adventure, urban legend and horror blend into a wonderful comedic animated experience. There are also World premieres for Clare Cooney's DEPARTING SENIORS, a deft melding of knife-edge terror with the horrors of high school, and Ariel Vida's TRIM SEASON, inspired by the true story of missing women from Humboldt County, California. Plus, there 's an international premiere for Austin Jennings EIGHT EYES, which twists the into nightmarish new shapes.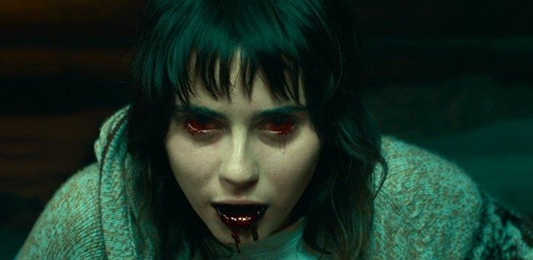 FrightFest's First Blood strand continues to thrive and will showcase four films from hot new directors – Chris Cronin's haunting THE MOOR, Tariq Sayed's ISAAC, starring Johnny Vivash and Catriona MacColl, Tony Devlin's THE GLENARMA TAPES, the latest film to be produced through Northern Ireland Screen's New Talent Focus initiative, and Dominic O'Neill's HAUNTED ULSTER LIVE, inspired by the iconic BBC series Ghostwatch.
Pius, there is a special retrospective screening of Lewis Teague's 1980 cult monster movie ALIGATOR and an exclusive IT FOLLOWS 4K RESTORATION World Premiere event.
The festival guest line-up and full details for the Short Film Showcase events will be revealed soon.
Passes on sale from Sat 15 July, noon
Single tickets on sale from Sat 22 July, noon
For booking and programme details: https://www.frightfest.co.uk
FrightFest 2023- Film Stills (selection)
https://cloutcom.co.uk/picture-gallery/gallery/frightfest-2023-film-stills/
FrightFest 2023 – Film Posters (selection)
https://cloutcom.co.uk/picture-gallery/gallery/frightfest-2023-film-posters/
www.frightfest.co.uk | FB: /FrightFestreal | Twitter: @frightfest | IG: @frightfestUK
#FF23
Please note that the event is called Pigeon Shrine FrightFest 2023

All press enquires:
Clout Communications Ltd | info@cloutcom.co.uk | @cloutcomcouk
Editor's notes:
About Pigeon Shrine:
Pigeon Shrine is a world-class boutique film studio utilising a vast array of forward-facing tools and virtual production for effective solutions to elevate independently made films, so that they can reach the same heights as major studio efforts. By long term-partnering with Empire Studios, Pigeon Shrine is at the forefront of redefining how we convey stories in this new era of creative & technological advancements. The company is the brainchild of Tom Paton, working alongside industry finance veterans Jamie McLeod-Ross & Charley McDougall, to bring this unique vision for the future of entertainment production to life.
About FrightFest
Dubbed "the Woodstock of Gore" by director Guillermo Del Toro, FrightFest, set up in 2000, has grown in size and stature since its cult roots at the Prince Charles Cinema and today is internationally renowned for discovering exciting and original horror fantasy genre films and for supporting the talent behind them, helping to launch the careers of such directors as Simon Rumley, Christopher Smith, Eli Roth, Neil Marshall and Simon Hunter.
Over the years the festival directors, Greg Day, Alan Jones, Paul McEvoy and Ian Rattray, have developed FrightFest into a brand leader for horror film, expanding its footprint in the UK by hosting special events throughout the year and joining forces with the Glasgow Film Festival, where they run an established three-day event. They have teamed up with FAB Press to publish a series of 'The FrightFest Guide To…' books and have an exclusive partnership with Signature Entertainment to release films under the festival's thriving label 'FrightFest Presents'. You can catch the documentary FRIGHTFEST: BENEATH THE DARK HEART OF CINEMA on Amazon.