Back to News list
Film news (UK): Horror Channel reveals raft of UK TV premieres for April

Rob W King's gripping dystopian thriller THE HUMANITY BUREAU, starring Nicolas Cage, and Rob Grant's twisted survival drama, ALIVE, starring Angus MacFadyen, are amongst the raft of Saturday night UK TV premieres on Horror Channel during April. Also in prime-time 9pm slots are the UK TV premieres of Owen Egerton's supernatural horror MERCY BLACK and Jonathan Zarantonello's sinister, psychological thriller THE BUTTERFLY ROOM, starring Barbara Steele and Ray Wise.
Plus, Padraig Reynolds's suspense-filled neo slasher OPEN 24 HOURS, starring Vanessa Grasse, gets its channel premiere.
---
Full film details in transmission order:
Saturday 2 April @ 21:00 – THE BUTTERFLY ROOM (2012) *UK TV Premiere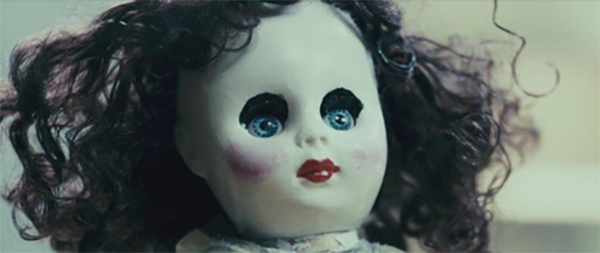 Ann, a reclusive and butterfly-obsessed elderly lady (played by Barbara Steele), suffers from bipolar disorder. When she meets Alice, a mysterious but seemingly innocent young girl, she is lured into a twisted world and discovers that Alice has other strange friends.
Saturday 9 April @ 21:00 – ALIVE (2018) *UK TV Premiere
A man and woman awake in an abandoned sanatorium to discover that a sadistic caretaker (played by Angus MacFadyen) holds the keys to their freedom and the horrific answers as to their real identity. Directed by Rob Grant (Harpoon).
Saturday 16th April @ 21:00 – MERCY BLACK (2019) *UK TV Premiere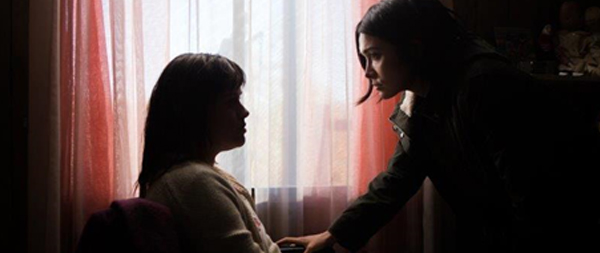 Fifteen years after a shocking incident, Marina Hess (Daniella Pineda) is coming home. Believing that a supernatural force was behind her dark crime, Marina works to discover the truth behind a dark phantom known as Mercy Black. What she discovers is a very real and very deadly horror that will stop at nothing to claim her and those she loves.
Saturday 23 April @ 22:50  – OPEN 24 HOURS (2018) *Channel Premiere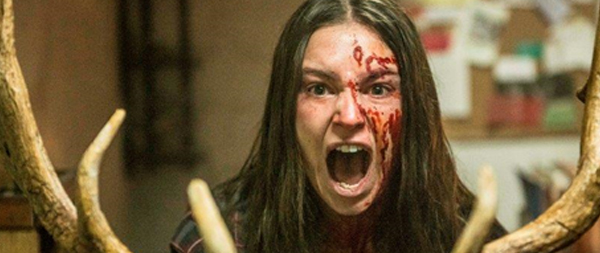 Mary (Vanessa Grasse) knew her boyfriend James was the Rain Ripper serial killer. But she felt powerless to act until he forced her to watch another victim being slaughtered before her eyes – and then she set him on fire. On parole from prison despite everyone thinking she was guilty by proxy, and on medication to control her paranoid hallucinations, Mary gets a graveyard shift job at the remote Deer gas station. Then the killings begin….
Saturday 30 April @ 21:00 – THE HUMANITY BUREAU (2017) *UK TV Premiere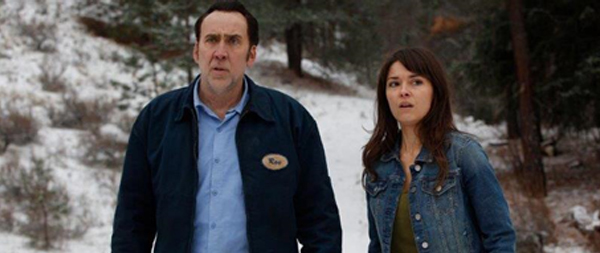 Set in the year 2030, global warming turns parts of the American Midwest into a desert. In its attempt to take hold of the economic recession, a government agency called The Humanity Bureau exiles members of society deemed unproductive and banishes them to a colony
known as New Eden. A caseworker, Noah Kross (Nicolas Cage) investigates a case appealed by a single mother and her son. Knowing the unjust fate of the innocent boy, Kross sets off to save them. But in doing so goes up against the entire Bureau.
---
TV: Sky 317 / Virgin 149 / Freeview 70 / Freesat 138
Website: http://www.horrorchannel.co.uk/
Facebook: https://www.facebook.com/horrorchannel
Twitter: https://twitter.com/horror_channel