Back to Film & DVD list
Never Let Go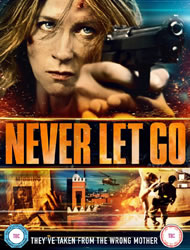 NEVER LET GO is the new multi award-winning thriller from acclaimed director Howard J Ford, starring Angela Dixon as a single mother forced into a desperate race against time to find her missing daughter.
It received a theatrical run in selected cinemas before being released by Icon Film Distribution on digital download on Oct 3 and DVD on Oct 10, 2016.
Clout PR handled all release publicity.