Back to Film & DVD list
May I Kill U?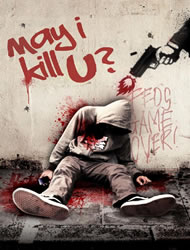 May I Kill U?, produced by Cyclops Vision and written/directed by the award-winning Stuart Urban, stars Kevin Bishop as a policeman with extreme 'riotous' thoughts.
With a helmet cam for company, he pedals forth in search of fame and retribution – with hilarious and devastating consequences.
Clout PR handled the Unit Publicity.