Back to Client list
Julian Richards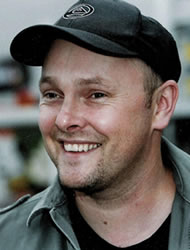 BAFTA award-winning Julian Richards has been at the forefront of genre filmmaking for the last two decades.
Films include: THE LAST HORROR MOVIE, SUMMER SCARS,  SHIVER, DADDY'S GIRL and REBORN.
When not directing, Richards maintains a significant presence in the film industry with his international sales company Jinga Films, a genre specialist that represents over 100 feature films.