Back to News list
Arrow Video FrightFest Glasgow Film Festival 2021 virtual line-up
Arrow Video FrightFest announces Glasgow Film Festival 2021 virtual line-up

Welcome to the 16th edition of Arrow Video FrightFest Glasgow, which, despite continuing COVID-19 restrictions, is back to present a virtual six-pack of tasty titles; an extravaganza of the dark arts that will leave you stirred, shaken and shocked.  
There will be six online presentations, including the UK premiere of Kyle Rankin's controversial high school siege drama RUN HIDE FIGHT, starring Isabel May as a fiercely independent student taking on a quartet of invading shooters, and the UK premiere of OUT OF THIS WORLD (HORS DU MONDE), a disturbing, compelling study of obsession from brilliant new French director Marc Fouchard. It boasts a stunning performance by Kevin Mischel as a mentally-challenged musician turned Uber driver.
A few years back Here Comes Hell, a Black & White mystery thriller, was a FrightFest Glasgow sensation, and THE WOMAN WITH LEOPARD SHOES (LA FEMME AUX CHAUSSURES LEOPARD) is another satisfying retro fix from first timer Alexis Bruchon. Expect an impressively old school yet ultra-modern noir thriller that twists, turns and twists again.
There are also two outstanding Canadian entries in the line-up – the European premiere of AMERICAN BADGER, Kirk Caouette's gritty and turbo-driven hard action thriller and the UK premiere of Cody Calahan's nostalgia-fest VICIOUS FUN, a skewering of 1980s fashions which slashes its way through the current era of genre filmmaking.
Finally, from director Christopher Alender, producer of the Glasgow FrightFest past selections Southbound and The Mortuary Collection, is the UK premiere of THE OLD WAYS, a terror tale taken from sinister Latin American folklore.
The six films, which will be geo-locked to the UK and limited to 500 tickets, will be available on-demand between the 5th & 7th of March, so can be viewed over those three days.
 Tickets will go on sale on Monday 18 January, priced £9.99. Please note that passes are not available.
For more information: www.glasgowfilm.org/festival
Alan Jones, co-director of FrightFest commentated: "FrightFest might be presenting a more boutique line-up than usual, but our determined response has still been to showcase the bold and vital work artists have felt compelled to make under such unique conditions. We stay resolute in our continual mission to bring those must-see genre titles to their first UK audiences, especially our devoted Scottish community".
---
Film details
RUN HIDE FIGHT (UK Premiere)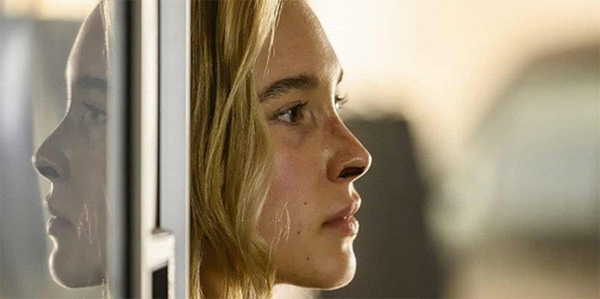 Director: Kyle Rankin. Cast: Isabel May, Thomas Jane, Treat Williams. US 2020. 109 mins. 18. Contains Body hatred, fat phobia, violence, death or dying, blood, sexism and misogyny, hateful language.
Synopsis: A normal school day is brought to a brutal halt when invaded by armed students on a murderous mission. As the shooting starts and the blood starts to flow, Zoe is lucky to get out alive. But then she heads back inside the building to rescue as many staff and pupils as she can. It's High School DIE HARD as Zoe uses her survival skills to outsmart the killers.
Trailer: https://www.youtube.com/watch?v=OsvhyelySUk
OUT OF THE WORLD / HORS DU MONDE (UK Premiere)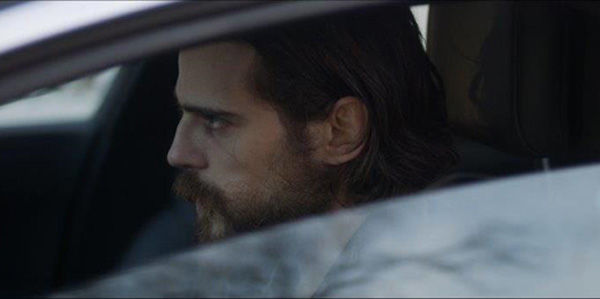 Director: Marc Fouchard. Cast: Kevin Mischel, Aurélia Poirier, June Assal. France 2020. 97 mins. French with English subtitles. 18. Contains sexual assault, violence, death or dying, blood, mental illness.
Synopsis: The very private Leo has issues communicating with others due to past trauma and only lives for his music. For now, not able to have a career as a composer, he works as an Uber driver and lives in his car. When Leo picks up Amélie, a deaf dancer, he sees a like-minded spirit, connected to the same remote sound universe yet cut off from the world, just like him. But Leo is hiding a dark and dangerous secret.
Trailer: https://www.youtube.com/watch?v=HDCJJrOP1BQ
VICIOUS FUN (UK Premiere)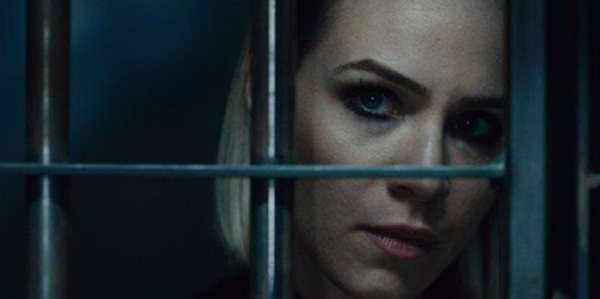 Director: Cody Calahan. Cast: Evan Marsh, Amber Goldfarb, Ari Millen. Canada 2020. 96 mins. 18. Contains abuse, violence, death or dying, blood.
Synopsis: Joel, a caustic 1980s film critic for a national horror magazine, accidentally stumbles into a secret underground self-help group for serial killers. Can he match wits with five exterminators and make it through the night alive? Kill or be killed, Joel will have to find his inner assassin and muster hidden strengths to defeat the maniacs in his midst.
Trailer: https://www.youtube.com/watch?v=1qVHB4y3pYM
THE OLD WAYS (UK Premiere)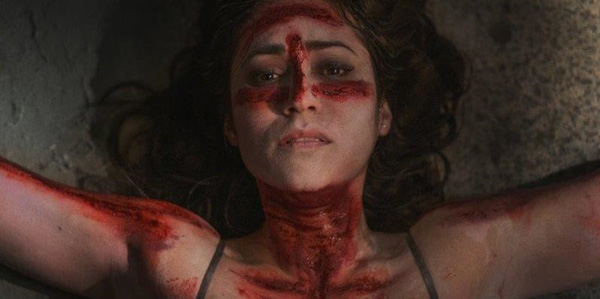 Director: Christopher Alender. Cast: Brigitte Kali Canales, Andrea Cortés, Julia Vera. USA 2020. 90 mins. 18. Contains abuse, violence, kidnapping, death or dying, blood.
Synopsis: Cristina, a journalist of Mexican origins, travels to the home of her ancestors in Veracruz to investigate a story involving sorcery, witchcraft and healers. Once there, she is
kidnapped by a group of mysterious locals who claim that she's possessed by the devil and that she needs to undergo an exorcism. But as she tries to escape her nightmarish situation, Cristina starts to believe that her secretive captors may actually be right…
Trailer: https://www.youtube.com/watch?v=IF1bt3bTIJE
AMERICAN BADGER (European Premiere)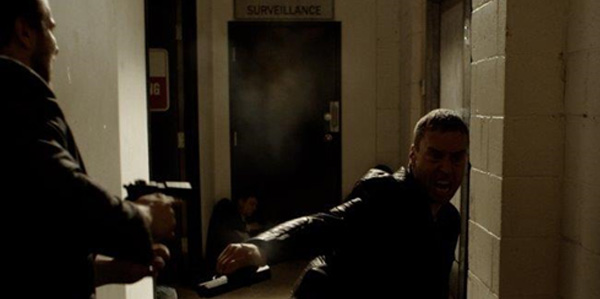 Director: Kirk Caouette. Cast: Kirk Caouette, Andrea Stefancikova, Michael Kopsa. Canada 2020. 82 mins. 18. Contains abuse, kidnapping, death or dying, blood.
Synopsis: Meet Badger, because his real name is Dean, and that's the lamest ever for a hitman. Like all American Badgers, he prefers to be alone, and has hardly spoken a word to anyone except his Handler. But all that is about to change with his latest assignment – make friends with call girl Velvet, extract information about the criminal Albanian gang she works for, and then kill her. What he doesn't know is that Velvet is like a daughter to the mob boss and all hell is about to break loose.
Trailer: https://www.youtube.com/watch?v=N0l4kz6TWKs
THE WOMAN WITH LEOPARD SHOES/LA FEMME AUX CHAUSSURES LEOPARD (Scottish Premiere)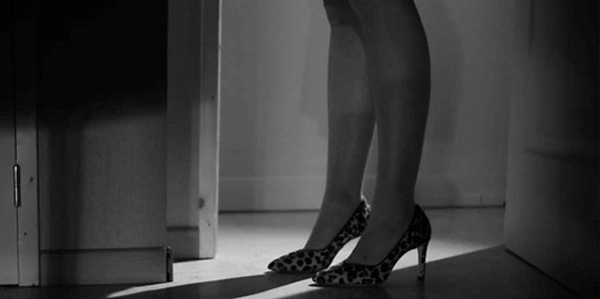 Director: Alexis Bruchon. Cast: Paul Bruchon. France 2020. 80 mins. French with English subtitles. 18. Contains death or dying, blood.
A thief is engaged by a mysterious woman to steal a box in a house. The job goes well but, as he's escaping, dozens of people arrive for a party. The thief just has time to hide in a study. Confined in this little room, he tries to flee but things turn for the worse when he makes a shocking discovery…
Trailer: https://www.youtube.com/watch?v=BQN95r3MIKw
---
For full programme details: http://www.frightfest.co.uk/
Arrow Video FrightFest Glasgow 2021 Images
https://cloutcom.co.uk/picture-gallery/gallery/frightfest-glasgow-2021/
www.frightfest.co.uk | FB: /FrightFestreal | Twitter: @frightfest | IG: @frightfestUK
www.arrowfilms.com | FB: /ArrowVideo | Twitter: @ArrowFilmsVideo | IG: @ArrowVideo
#ARROWFRIGHTFEST
---
Press and publicity enquires:
Clout Communications
info@cloutcom.co.uk
@cloutcomcouk
---
Notes to editors:
About FrightFest
Dubbed "the Woodstock of Gore" by director Guillermo Del Toro, FrightFest, set up in 2000, has grown in size and stature since its cult roots at the Prince Charles Cinema and today is internationally renowned for discovering exciting and original horror fantasy genre films and for supporting the talent behind them, helping to launch the careers of such directors as Simon Rumley, Neil Marshall, Christopher Smith, Eli Roth, Neil Marshall and Simon Hunter.
Over the years the festival directors, Greg Day, Alan Jones, Paul McEvoy and Ian Rattray, have developed FrightFest into a brand leader for horror film, expanding its footprint in the UK by hosting special events throughout the year and joining forces with the Glasgow Film Festival, where they run an established three-day event. They have teamed up with FAB Press to publish a series of 'The FrightFest Guide To…" books and entered into an exclusive partnership with Signature Entertainment to release films under the festival's thriving label 'FrightFest Presents'.
About Arrow Video
Since its inception in the UK in 2009, Arrow Video has grown to become the world's No. 1 Premium label for the very best physical and digital releases of genre, cult and horror films from around the globe. The label has passionately trailblazed a multi-award-winning slate of releases in deluxe, definitive editions with state-of-the-art restorations, in-depth curation of new and archival extra features, newly commissioned artwork, accompanying booklets and special packaging, available from all major retailers and its own world-class direct-to-consumer website at www.arrowfilms.com.
Expanding into North America in 2015, Arrow Video's best-in-class Blu-ray, UHD releases and extensive catalogue is complemented by premium digital and on demand services with its Channel ARROW (www.ARROW-Player.com) which shares the same ethos, curating the finest cult films from celebrated filmmakers including John Carpenter, David Cronenberg, George Romero, John Landis and Dario Argento and many more.
Upcoming releases include classic films from the likes of David Lynch, Edgar Wright and Quentin Tarantino, whilst also continuing to acquire and champion New Cult content, including Jill Gevargizian's The Stylist and Adam Stovall's A Ghost Waits.
About Glasgow Film Festival
Glasgow Film Festival (GFF) is one of the leading film festivals in the UK and run by Glasgow Film, a charity which also runs Glasgow Film Theatre (GFT). GFF is made possible by support from Screen Scotland, the BFI, awarding funds from The National Lottery, Glasgow Life and EventScotland, part of VisitScotland
The 17th annual festival will run from 24 February to 7 March 2021. Previous GFF guests include Richard Gere, Alan Rickman, Joss Whedon, Terry Gilliam, John C Reilly, Saoirse Ronan, Richard Dreyfuss, Karen Gillan, Jessie Buckley, Sir Michael Palin, Simon Pegg, Caitlin Moran, Jonathan Glazer, Richard Johnson, Gemma Arterton, Ben Wheatley, David Tennant, Cliff Curtis, David Robert Mitchell, Carol Morley, Gemma Jones, Jason Priestley, Neil Jordan, agnés b., Armando Iannucci, Jack O'Connell, Dexter Fletcher, Peter Mullan, George Sluizier, Peter Capaldi, Ty West, Richard Ayoade, David Dastmalchian, Eli Roth and Jean-Pierre Jeunet.
The full programme will be launched on 14 January at www.glasgowfilm.org/festival.
For press info please contact ruth.marsh@glasgowfilm.org.