Back to News list
VENUS on W4Free
W4Free marks National Pride Month with a first UK AVOD broadcast of critically-acclaimed transgender comedy-drama VENUS (2017)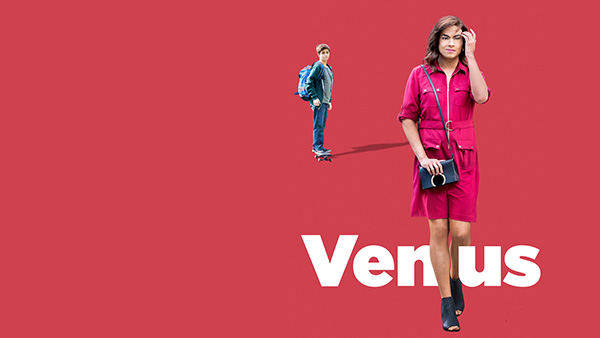 Genders, generations and cultures collide in this multi award-winning heartfelt comedy about a South Asian transgender woman, who sees her life flipped on its head when she meets a "white" teenaged son she didn't know she had. 
Synopsis: Sid (Debargo Sanyal) is under pressure to marry a nice Indian girl and raise a family. Her dreams are about to come true, but not in the way she could've ever imagined. When Sid comes out as a woman, Ralph (Jamie Mayers). a 14 year old boy, literally shows up at her door announcing that Sid is his parent.
Ralph is surprised to discover that his biological father is now a woman, but thinks having a transgender parent is pretty cool. But Ralph hasn't told his mother and step dad that he's tracked down Sid. And then there is Sid's boyfriend Daniel (Pierre-Yves Cardinal), who has yet to tell his family of his relationship with her. But Sid's coming out forces everyone out of the closet and to become real…
Written and directed by Canadian filmmaker Eisha Marjara, VENUS has won many awards including: Audience Award for Best Feature (Reelout Queer Film Festival); Best Actor, Jamie Mayers (Transgender Film Festival, Germany) and Best Director, Eisha Marjara (Cincinnati Indian Film Festival).
.W4Free, the nation's fastest-growing film streaming service, which also provides TV series and documentaries, can be accessed on laptops, PCs and via Netgem TV. Later in the year it will be available on all mobile devices and connected TV's.
The group behind the service, Philipp Rotermund's Video Solutions AG, provides a range of AVOD and SVOD brands in Europe, including Watch4, available in Germany, Switzerland and Austria with a reach of 10 million people per month.
---