Back to News list
PATIENT ZERO gets UK TV premiere on Horror Channel. Plus YOU'RE NEXT & LET ME IN get channel prems.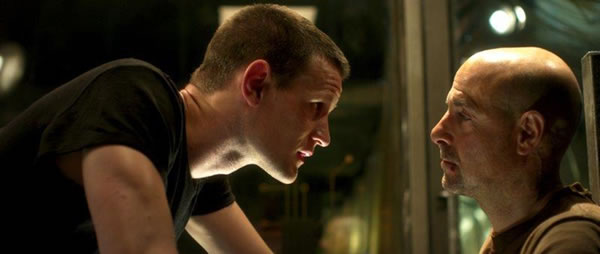 Patient Zero
Horror Channel has five UK TV premieres in October, including pandemic action thriller PATIENT ZERO, which stars Matt Smith, Natalie Dormer, Stanley Tucci and Agyness Deyn. Humanity is battling intelligent, adrenaline-fueled creatures born from a viral super-strain. After being bitten, human survivor Morgan (Matt Smith) realises he is asymptomatic and can communicate with the infected, leading the last survivors on a hunt for Patient Zero and a cure.
There are also UK premieres for LAKE PLACID: THE FINAL CHAPTER and LAKE PLACID: LEGACY – two of the popular series of monster crocodile horror/comedy films created by David E. Kelley. Plus, ghosts rule in the sinister haunted house chiller THE UNSPOKEN and Mario Sorrenti's supernatural mindbender DISCARNATE, which are also broadcast for the first time.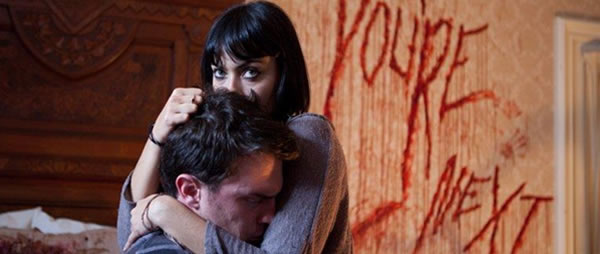 You're Next
Adam Wingard's ground breaking home invasion movie, YOU'RE NEXT gets its Channel premiere. A family reunion goes terribly wrong when the Davison family is violently attacked by a gang of masked killers. Unfortunately for the killers, they picked the wrong family to target, as one of their victims proves to have a lethal talent for fighting back.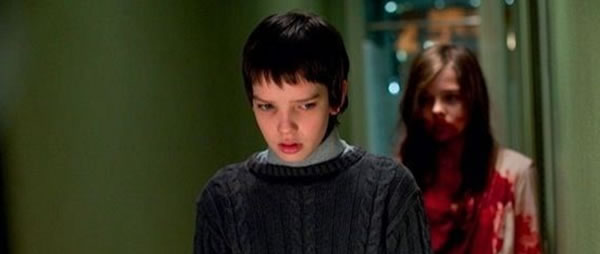 Let Me In
There is also a Channel premiere for Matt Reeves' critically-acclaimed vampire fantasy LET ME IN. When a strange young girl, Abby, moves in to the apartment next door, 12 year old Owen is pleased to have found a friend. But as a series of grisly murders take place in their small town, he starts to realise she is not what she seems…An adaptation of the Swedish language Let The Right one In from director Tomas Alfredson.
Plus, there are first time Channel outings for the post-apocalyptic thriller VANISHING ON 7TH STREET, starring Hayden Christensen and Thandie Newton and the terrifying supernatural thriller PAY THE GHOST, starring Nicholas Cage.
Film times in transmission order:
Fri 4 Oct @ 21:00 – LAKE PLACID: THE FINAL CHAPTER (2012)
Sat 5 Oct @ 21:00 – LET ME IN (2010)
Fri 11 Oct @ 21:00 – LAKE PLACID: LEGACY (2018)
Sat 12 Oct @ 21:00 – PATIENT ZERO (2018)
Sun 13 Oct @ 21:00 – VANISHING ON 7TH STREET (2010)
Fri 18 Oct @ 21:00 – YOU'RE NEXT (2011)
Sat 19 Oct @ 21:00 – THE UNSPOKEN (2015)
Fri 25 Oct @ 22:55 – DISCARNATE (2018)
Oct @ 21:00 – PAY THE GHOST (2015)
Horror Channel: Be Afraid
TV: Sky 317 / Virgin 149 / Freeview 70 / Freesat 138
Website: http://www.horrorchannel.co.uk/
Facebook: https://www.facebook.com/horrorchannel
Twitter: https://twitter.com/horror_channel