Back to News list
LEGEND reveals cocktail of explosive action & classic horror premieres for July 2023

TV: Sky 148 / Virgin 149 / Freeview 41 / Freesat 137
An unstoppable Stallone, a bad-cop Bruce Willis, and classics from the beginning of genre cinema marks a memorable month of premieres on LEGEND, highlighted by the UK TV premieres of the star-filled action thrillers A CERTAIN JUSTICE, starring Dolph Lundgren and Vinnie Jones, and THE MOST DANGEROUS GAME. starring Tom Berenger and Bruce Dern.
Fans of American rapper 50 Cent can tune in to see him star in two films – crime thriller GUN, co-starring Val Kilmer and ESCAPE PLAN 3, the final instalment in the Escape Plan franchise, which also stars Sylvester Stallone. Both are Channel premieres. There is also a Channel premiere for action thriller FIRST KILL, which stars Bruce Willis and Hayden Christensen.
Plus, this month's popular THE VINTAGE VAULT strand celebrates the great days of the movies, spanning the thirties and forties, with four classic Channel premieres: THE GHOUL (1933). starring the great Boris Karloff, SON OF FRANKENSTEIN (1939), starring Bela Lugosi, THE INVISIBLE MAN RETURNS (1940), starring Vincent Price, and THE MUMMY'S TOMB (1942), starring Lon Chaney Jr.
---
Full film details in transmission order:
Sat 1 July @ 21:00 – GUN (2010) *Channel Premiere
Put a gun in the hands of a man and it becomes good or evil, depending on whose finger is on the trigger. Starring 50 Cent and Val Kilmer ,GUN tells the action-packed story of how men on both sides of the law cross that barrier and turn basic metals into weapons of wealth, justice, revenge and power.
Sun 2 July @ 21:00 – THE GHOUL (1933) *Channel Premiere *Part of The Vintage Vault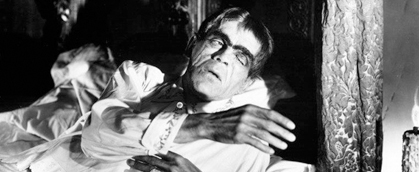 Egyptologist and Professor Henry Morlant (Boris Karloff) thinks an ancient jewel will give him powers of rejuvenation if it is offered up to the god Anubis. But when Morlant dies, his assistant Laing (Ernest Thesiger) steals the jewel. While a gaggle of interlopers, including a fake vicar (Ralph Richardson), descend on the professor's manor to steal the jewel for themselves, Morlant returns from the dead to punish everyone who has betrayed him.
Sun 2 July @ 22:35 – THE INVISIBLE MAN (1933) *Part of The Vintage Vault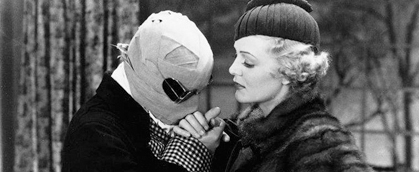 Claude Rains plays a mysterious doctor who discovers a serum that makes him invisible. Covered by bandages and dark glasses, Rains arrives at a small English village and attempts to hide his amazing discovery. But the same drug that renders him invisible slowly drives him to commit acts of unspeakable terror. Based on H.G. Wells' classic novel and directed by the master of macabre James Whale, THE INVISIBLE MAN only fuelled a host of sequels, but also features some special effects that are still imitated today.
Sat 8 July @ 21:00 – ESCAPE PLAN 3 (2019) *Channel Premiere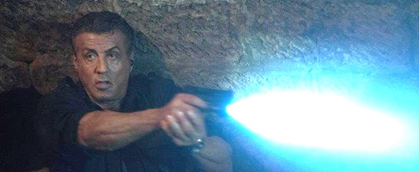 After security expert Ray Breslin (Stallone) is hired to rescue the kidnapped daughter of a Hong Kong tech mogul from a formidable Latvian prison, Breslin's girlfriend (Jaime King) is also captured. Now he and his team, including Trent DeRosa (Dave Bautista) and Curtis (50 Cent) must pull off a deadly rescue mission to confront their sadistic foe and save the hostages before time runs out
Sun 9 July @ 21:00 – SON OF FRANKENSTEIN (1939) *Channel Premiere *Part of The Vintage Vault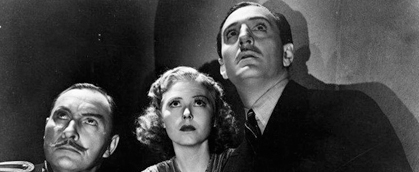 In this second follow-up to the horror film classic, Boris Karloff gives his final performance as Frankenstein's monster. In this instalment, Basil Rathbone plays the son of Dr. Frankenstein, who inherits not only his father's home, but also his inert project in the basement. Horror film legend Bela Lugosi gives a commanding performance as Ygor, the monster's malevolent and haggard caretaker.
Sun 9 July @ 22:55 – THE MUMMY'S HAND (1940)  *Part of The Vintage Vault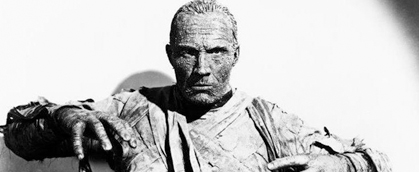 Two broke archeologists, Steve Banning (Dick Foran) and Babe Jenson (Wallace Ford), along with magician Solvani the Great (Cecil Kellaway) and his daughter, Mara (Peggy Moran), head to Egypt to uncover the legendary sarcophagus of Princess Ananka. Not only is the tomb cursed, but it also has its own guard- an eternal mummy named Kharis! When expedition members start dying at the mummy's hand, it'll take wits and courage to survive the undying horror uncovered under the sands.
Sat 15 July @ 21:00 – A CERTAIN JUSTICE (2014) *UK TV Premiere
After returning home from a tour of duty overseas, John (Dolph Lundgren) finds himself struggling with Post-Traumatic Stress Disorder. What little peace he has built around him is shattered when he rescues a local prostitute from a group of violent Aryan Brotherhood pimps. Hell-bent on payback, the gang's leader orders the brutal slaying of John's family.  It is time for John to unleash the full extent of the unrelenting rage and grief within him
Sun 16 July @ 21:00 – THE INVISIBLE MAN RETURNS (1940) *Channel Premiere *Part of The Vintage Vault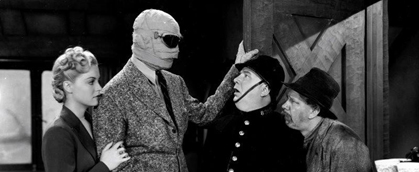 Wrongly accused of murdering his brother, Geoffrey Radcliffe (Vincent Price) is found guilty and sentenced to die. But when sympathetic Dr. Griffin (John Sutton) injects him with a serum that renders him invisible, Radcliffe is able to escape and search for the real culprit. With Inspector Sampson (Cecil Kellaway) of Scotland Yard hot on his trail, Radcliffe begins to suspect that a recent hire in his family's mining company might have the answers he seeks.
Sun 16 July @ 22:45 – FRANKENSTEIN MEETS THE WOLFMAN (1943) *Part of The Vintage Vault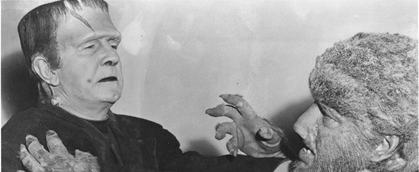 Two of the silver screen's most fearsome creatures battle it out when the Wolfman seeks to end his life and looks to the notorious Dr. Frankenstein for help. Featuring the original Wolfman, Lon Chaney, Jr. and Bela Lugosi ("Dracula") as Frankenstein's monster.
Sat 22 July @ 21:00 – FIRST KILL (2017) *Channel Premiere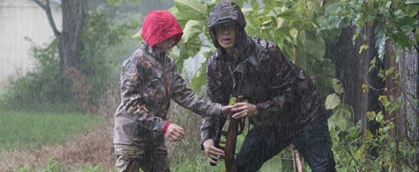 In an attempt to reconnect with his son, Wall Street broker Will (Hayden Christensen) takes his family on a hunting trip to the cabin where he grew up. The trip takes a deadly turn when they witness the murder of a robber.  After becoming entangled in a bank heist gone bad, which results in his son being kidnapped, Will is forced to help the kidnappers evade the police chief (Bruce Willis: Die Hard) and recover the stolen loot in exchange for his son's life.
Sun 23 July @ 21:00 – THE MUMMY'S TOMB (1940) *Channel Premiere *Part of The Vintage Vault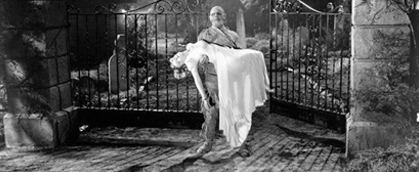 Kharis (Lon Chaney Jr.) is back in this sequel to The Mummy's Hand. Although assumed to have been killed by Stephen Banning (Dick Foran) in the previous film, Andoheb (George Zucco) has miraculously survived and is now, with the help of Kharis. planning a terrible revenge on both Banning and his entire family.
Sun 23 July @ 22:15 – IT CAME FROM OUTER SPACE (1953) *Part of The Vintage Vault
John Putnam (Richard Carlson), an amateur astronomer, is looking at the skies with his fiancée, schoolteacher Ellen Fields (Barbara Rush), when they see what looks like a huge meteor crash into the desert. As events unfold, various townspeople start to disappear, including Ellen, to be replaced by alien "duplicates." As the townspeople become aware of the danger, the likelihood of bloodshed becomes apparent.
 WEEK 30: Monday 24 July – Sunday 30 July
Sat 29 July @ 21:00 – THE MOST DANGEROUS GAME (2022) *UK TV Premiere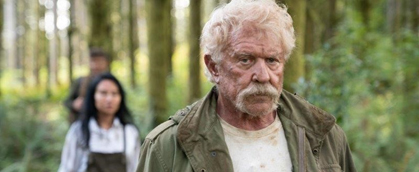 A father and son are shipwrecked on a remote island where they are caught up in a trophy hunt held by its mysterious owner, a merciless man who uses the land as an elite hunting preserve for stalking the most dangerous game of all: human. Stars Tom Berenger, Judd Nelson, Bruce Dern, Casper Van Dien.
Sun 29 July @ 21:00 – REVENGE OF THE CREATURE (1955)  *Part of The Vintage Vault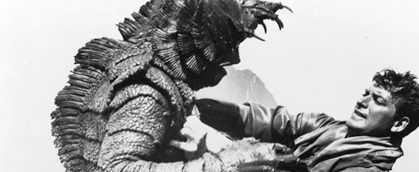 Two oceanographers (John Bromfield and Robert B. Williams) capture the creature and put him on display. Here the hapless Gill-Man is taught a few words of English by compassionate ichthyologists, John Agar and Lori Nelson. Eventually, however, the creature reverts to type, kills one of his captors and goes on a rampage, managing to abduct the heroine and carry her off. Intense underwater photography and practical effects make "The Revenge of the Creature" a horror classic.
Sun 29 July @ 22:35 – THE PHANTOM FROM 10,000 LEAGUES (1955) *Part of The Vintage Vault
When a post-mortem finds that a murdered fisherman was exposed to unusual amounts of radiation, Dr. Ted Stevens (Kent Taylor) decides to investigate. Out looking for clues, he meets a young beauty named Lois (Cathy Downs), whose father runs a local marine biology lab. Ted discovers that the elder King's secret experiments with atomic energy have resulted in the creation of a murderous aquatic beast, and he must act fast to prevent more needless deaths.