Back to News list
Howard J. Ford's THE LOCKDOWN HAUNTINGS gets US DVD release
Tony Todd, Angela Dixon & Heather Peace star in Ford's supernatural horror thriller
A paranormal serial killer comes out to attack in Howard J Ford's feature film is THE LOCKDOWN HAUNTINGS, soon to be released in the US by Distribution Solutions, a division of Alliance Entertainment. It will be on digital and OnDemand from Oct 19, and on DVD from Nov 16, 2021.
The film is currently available to watch in the UK on digital platforms including Apple, Amazon, Google, Sky Store and Virgin.
The award-winning director behind The Dead, The Dead 2 India, and Never Let Go, who shot The Lockdown Hauntings as a one-man mission, with no crew, during the first UK lockdown, also teased that plans for a sequel are underway:
"I've shot almost 40 minutes of THE LOCKDOWN HAUNTINGS 2: SECOND WAVE. It has a bit of a 'found footage' type style so will be more raw and gritty in parts. It tells different stories of people being haunted around Europe".
Synopsis: With the streets empty and free from human activity, spirits are free to roam. A notorious serial killer, is back from the dead prowling for young female victims; isolated and locked down. What do you do when you can't get out? How do you stay alive when you can't see your murderer? How do you stop a serial killer who is already dead?
The paranormal thriller stars horror legend Tony Todd (The Candyman, Scream: The TV Series, The Flash), Angela Dixon (Never Let Go, Assailant, Homeless Ashes), Heather Peace (Silent Witness, Holby City) Sarah-Jane Potts (Sugar Rush, Kinky Boots) and Jon Campling (Harry Potter and The Deathly Hallows, The Northman) and was written, filmed, and directed by award-winning director Howard J. Ford (The Dead, The Dead 2, Never Let Go) in the UK during the early stages of the global pandemic lockdown.
Howard said today: "I'm excited to find out what our American friends think of this very different journey through the lockdown experience, which so many of us endured, just hopefully without a serial killing ghost! I always love to have a physical DVD copy of the film as we didn't get that here in the UK – we were still in lockdown and no one wanted to touch anything in that moment!'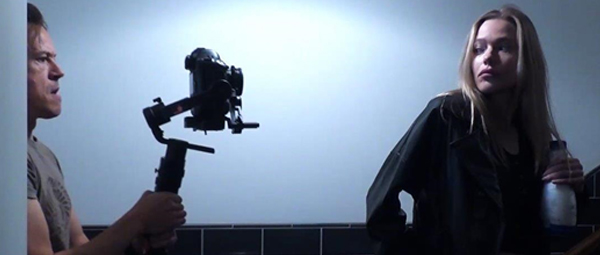 ---
Trailer links: Vimeo / YouTube / Download
Click here to join the film's Facebook page for latest information and updates.