Back to News list
Horror Channel's September line-up of prime-time premieres
Film news (UK): Carpenter, King & Kane Hodder usher in Horror Channel's September line-up of prime-time premieres
Carpenter, King & Kane Hodder…genre royalty ushers in Horror Channel's September line-up of prime-time premieres, including the UK TV premiere of outlandish Brit Zom Com SHED OF THE DEAD, starring Ewen MacIntosh, Lauren Socha, Emily Booth, Kane Hodder, Bill Moseley, Michael Berryman and Brian Blessed, followed by the Channel premieres of hard-core space thriller JOHN CARPENTER'S GHOSTS OF MARS, starring Natasha Henstridge, Ice Cube, Jason Statham and Pam Grier, and A GOOD MARRIAGE, a gripping psychological thriller based on the Stephen King novella.
There are also UK TV premieres for supernatural heist thriller THE VAULT, starring James Franco, and Blumhouse frightener VISIONS, plus Channel premieres for Clive Tonge's intensely demonic jolter MARA, starring Olga Kurylenko, creepy alien-zombie adventure NIGHT OF THE CREEPS, and the powerful supernatural angel-avenger LEGION, starring Paul Bettany and Dennis Quaid.
Full film details in transmission order:
Friday 4 September @ 21:00 – SHED OF THE DEAD (2016) *UK TV Premiere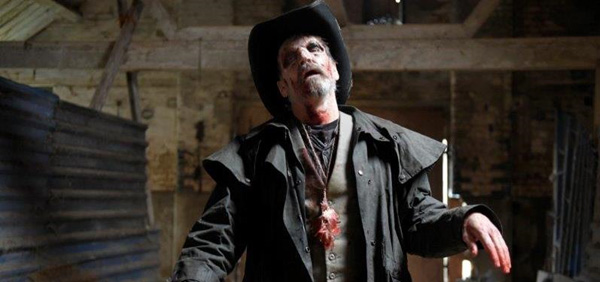 Trevor and Graham live very ordinary lives. Except when they inhabit their alter egos, Casimir and Sir Brandt, characters from the fantasy war games they play in Graham's basement and Trevor's allotment shed. Then, they really are the heroes they imagine themselves to be. So when a neighbour's murderous activities unfortunately coincide with the zombie apocalypse, Graham and Trevor set off on a quest to save the women in their lives, and therein try to live up to the mantle of 'hero'. With starring Ewen MacIntosh, Lauren Socha, Emily Booth, Kane Hodder, Bill Moseley, Michael Berryman and Brian Blessed
Saturday 5 September @ 21:00 – THE VAULT (2017) *UK TV Premiere
In order to save their brother Michael, the Dillon sisters have organised a bank robbery, but when the upstairs vault doesn't have enough money to cover Michael's debt, on the advice of Assistant Bank Manager Ed Maas (James Franco), they drill into the downstairs vault. The bank's basement hides a terrible secret and before long, the Dillons have to choose whether to face the police outside or the terrible supernatural forces in the vault below.
Friday 11 September @ 21:00 – MARA (2018) *Channel Premiere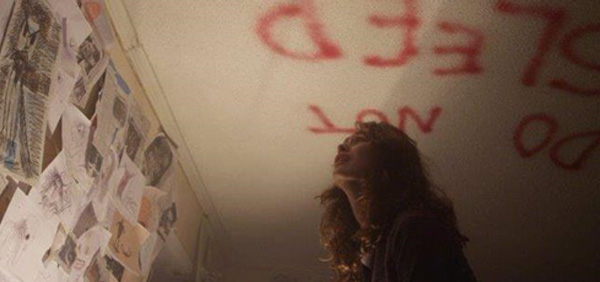 Criminal psychologist Kate Fuller (Olga Kurylenko) is assigned to the murder of a man who has seemingly been strangled in his sleep by his wife and the only witness is their eight-year-old daughter, Sophie. As Kate digs into the mystery of an ancient demon which kills people as they lie in slumber, she experiences the same petrifying symptoms as all previous victims and spirals through a chilling nightmare to save herself and Sophie before she dares to fall asleep again.
Saturday 12 September @ 21:00 – JOHN CARPENTER'S GHOSTS OF MARS (2001) *Channel Premiere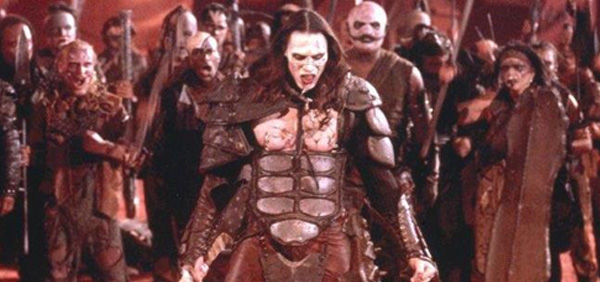 Mars, 2176 AD. On a Red Planet that has become the dangerous manifest destiny of an overpopulated Earth, police Lt. Melanie Ballard (Natasha Henstridge) is on assignment to bring James "Desolation" Williams (Ice Cube), the planet's most notorious criminal, to justice. What began as a battle between cop and criminal soon turns into a battle for human survival and escape from the doomed planet, as Ballard and Williams join forces in mortal combat with the "Ghosts of Mars".
Friday 18 September @ 21:00 – NIGHT OF THE CREEPS (1996) *Channel Premiere
The night of the prom becomes the "Night of the Creeps" for a small-town college with a big-time problem! Johnny (Ken Heron) and his girlfriend Pam (Alice Cadogan), the perfect co-ed couple, are enjoying Lover's Lane one evening in 1959 when suddenly Johnny's attention is diverted to an evil light. He leaves to explore it, never to return again. Twenty-seven years later, when two college boys, Chris (Jason Lively) and J.C. (Steve Marshall), pledge a tempestuous fraternity, they encounter Johnny's frozen body.
Saturday 19 September @ 21:00 – A GOOD MARRIAGE (2014) *Channel Premiere
From the legendary Stephen King comes a terrifying thriller. Celebrating 25 years of marriage, Darcy feels her life is complete with a loving husband and wonderful children. Outside their lives a serial killer hunts his victims, killing young females, whilst a suspicious stranger stalks Darcy's family. Gradually, she realises that her husband is not who she thought and it's not only her marriage under threat, but also her life.
Friday 25 September @ 21:00 – VISIONS (2015) *UK TV Premiere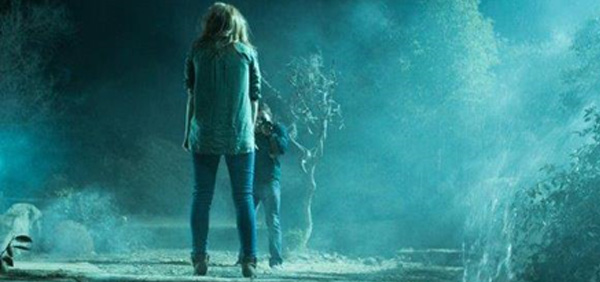 Leaving her hectic city lifestyle behind, young mother-to-be Eveleigh (Isla Fisher), joins her husband David (Anson Mount) at their beautiful new vineyard home only to be plagued by terrifying noises and visions of a sinister hooded figure. No one else hears or sees these hallucinations, not even David, who grows increasingly worried about his wife's well-being. Desperate to prove her sanity, Eveleigh hunts down locals who reveal the haunted history of the vineyard in which she now resides. But when the pieces come together, the answer is far different – and more dangerous to her and her baby – than she ever imagined.
Saturday 26 September @ 21:00 – LEGION (2010) *Channel Premiere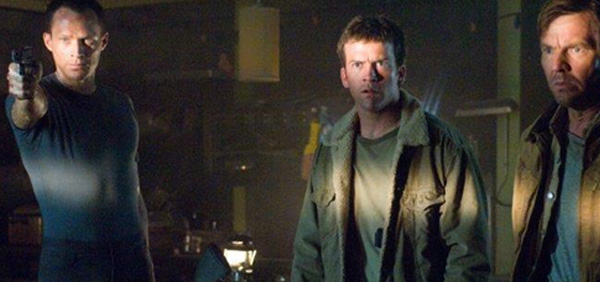 Website: http://www.horrorchannel.co.uk/
Facebook: https://www.facebook.com/horrorchannel
Twitter: https://twitter.com/horror_channel