Back to News list
FRIGHT NIGHT and THE FINAL GIRLS leads Horror Channel's April line-up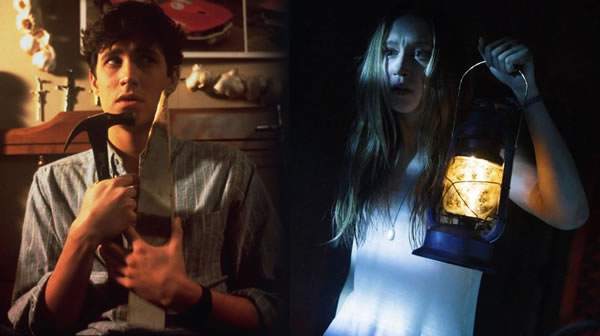 Coming up in April, Horror Channel premieres two playfully affecting horror comedies that both pack a mighty punch.
Todd Strauss-Schulson's entertainingly subversive slasher fantasy THE FINAL GIRLS, receives its UK TV premiere on Fri 19th April, 9pm, whilst Tom Holland's voracious vampire classic FRIGHT NIGHT will get its Channel premiere on Sat 13th April, 9pm.
Also, on Friday 12th April, 9pm, there is a TV first for Takashi Shimizu's turbulence-driven supernatural thriller FLIGHT 7500, starring Amy Smart and Ryan Kwanten.
Plus, In an petrifying scare-packed month, there are channel premieres for Peter Dukes' solve-or-die horror ESCAPE ROOM (Friday 5th April, 9pm), Colin McCarthy's darkly murderous OUTCAST starring James Nesbitt (Sat 6th April, 9pm), James Watkins' spine-chilling remake THE WOMAN IN BLACK, starring Daniel Radcliffe (Sat 20th April, 9pm), Kim Henkel's twisted sequel TEXAS CHAINSAW MASSACRE: THE NEXT GENERATION, starring Matthew McConaughey and Renée Zellweger (Sat 26th April, 10.35pm), and Pete Walker's cult psycho-shocker SCHIZO (Sat 27th April, 9pm),
Horror Channel: Be Afraid
TV: Sky 317 / Virgin 149 / Freeview 70 / Freesat 138
Website: http://www.horrorchannel.co.uk/
Facebook: https://www.facebook.com/horrorchannel
Twitter: https://twitter.com/horror_channel