Back to News list
Horror Channel ushers in New Year with zombie invasions
January weekends on Horror Channel are invaded by the undead with the UK TV premiere of Lin Oeding's newly-flavoured zombie horror-comedy OFFICE UPRISING, and the two highly acclaimed Zombie apocalypse road movies – STAKE LAND, receiving its Channel premiere, and the sequel THE STAKELANDER, enjoying a UK TV premiere.
Plus, there are channel premieres for the bone-chilling THE WRETCHED, directed by The Pierce Brothers, Sam Raimi's classic EVIL DEAD 2, once again starring the demon battling Brue Campbell and the original Dolph Lundgrem / Jean-Claude Van Damme futuristic thriller  UNIVERSAL SOLDIER.
---
Full film details in transmission order:
Saturday 8 January @ 22:25 – UNIVERSAL SOLDIER (1992) *Channel Premiere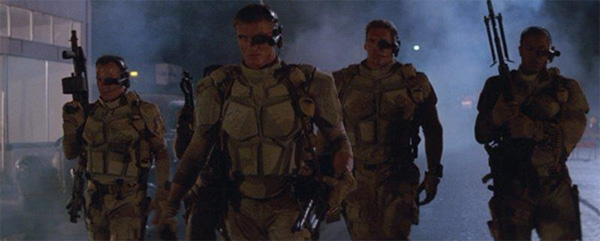 Jean-Claude Van Damme and Dolph Lundgren play embattled Vietnam soldiers who killed each other in combat and are revived 25 years later as semi-android "UniSols" in a high-tech army of the near future. This popular science fiction thriller, directed by master of disaster Roland Emerich, hits home with energetic action sequences and explosive tough guy performances from its two powerhouse leads.
Sundauy 9 January @ 21:00 – OFFICE UPRISING (2018) *UK TV Premiere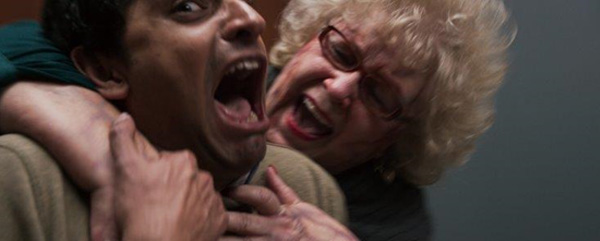 Desmond, an underachiever working at a major weapons manufacturing firm finds that his co-workers have been "weaponized" by Zolt, a new energy drink designed for the military. He must then set off to rescue his one true love from an office building full of psychotic zombie co-workers armed with tomorrow's deadliest tech
Saturday 15 January @ 21:00 – STAKE LAND (2010) *Channel Premiere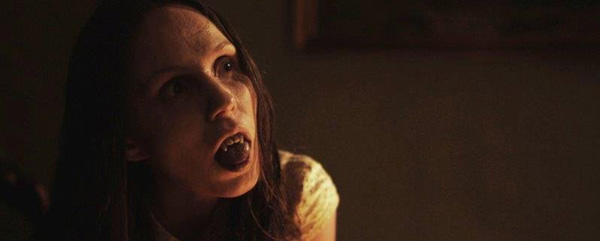 America has fallen. A vampiric scourge sweeps the nation, turning brother on brother and parent on child as the blood-hungry beasts take deeper and deeper hold upon the land. It's hard for the survivors to know whether to be more afraid of the creatures themselves or the violent religious groups that have sprung up in response, but there is clearly only one choice: fight or die. This is where we find Martin (Connor Paolo), a young man traveling with only his taciturn mentor – a hardened fighter known simply as Mister – as protection against this blasted earth in search of the rumoured safe haven of New Eden.
Saturday 22 January @ 21:00 – THE STAKELANDER (2016) *UK TV Premiere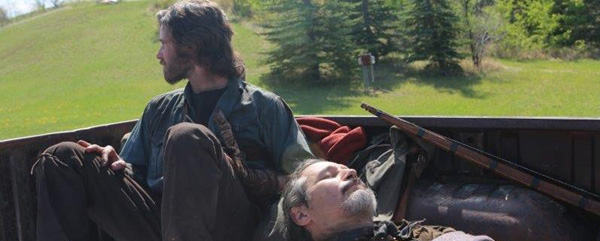 When his home in New Eden is destroyed by a revitalized Brotherhood and its new Vampire leader, Martin finds himself alone in the badlands of America. Roaming the wilderness of a steadily decaying country, Martin searches for the one man who can help him exact revenge – his mentor, the legendary vampire hunter Mister. Once reunited, they prepare to confront the ravenous Brotherhood and its monstrous overlord. But it'll take more than the two of them to battle this terrifying new threat, and with the future of humanity hanging in the balance, the stakes are higher than ever before.
Sunday 23 January @ 21:00 – THE WRETCHED (2019) * Channel Premiere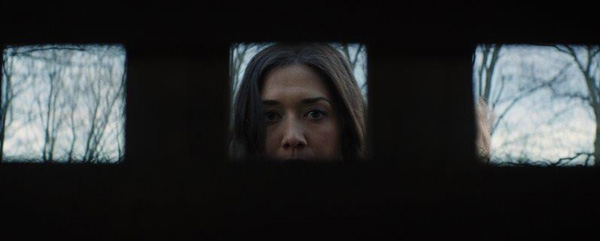 A defiant teenage boy, struggling with his parent's imminent divorce, faces off with a thousand year-old witch, who is living beneath the skin of and posing as the woman next door. Directed by The Pierce Brothers (Deadheads, the film enjoyed a run of five consecutive weeks at the top of the US box office,
Saturday 29 January @ 21:00 – EVIL DEAD 2 (1997) *Channel Premiere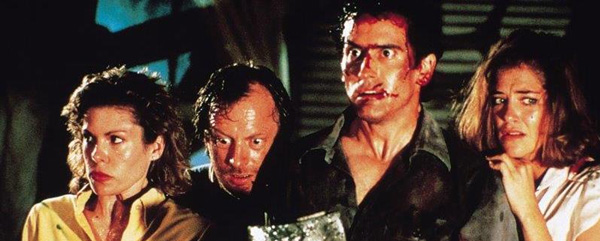 In this sequel of the original cult classic, Bruce Campbell again stars as brawny wise guy Ash, as he and a group of people are trapped in a cabin while ancient evil lurks outside and threatens a fate worse than death. Can Ash save the day, or will his dead girlfriend come back to cause more trouble? Director Sam Raimi once more gleefully stomps on the entrails of good taste with his unique blend of black humour and horror.
---
TV: Sky 317 / Virgin 149 / Freeview 70 / Freesat 138
Website: http://www.horrorchannel.co.uk/
Facebook: https://www.facebook.com/horrorchannel
Twitter: https://twitter.com/horror_channel