Back to News list
Horror Channel premieres BAD SAMARITAN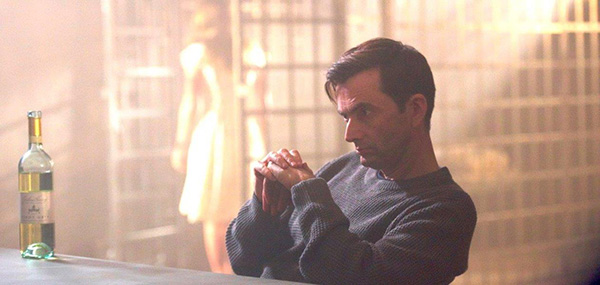 Sunday 24 May @ 21:00 – BAD SAMARITAN (2018) *Channel Premiere
BAD SAMARITAN, which has its UK premiere at FrightFest last year, is directed by Dean Devlin (GEOSTORM) as an audacious throwback to 90s thrillers like American Psycho, The Silence of the Lambs, Cape Fear and The Vanishing. A crazy and outrageous jump-scare exploiter, it piles on the suspense and rips along at a nonstop pace to mind-chilling contemporary paranoia.
Synopsis: A small-time crook (Robert Sheehan) who runs a valet parking scam, robbing rich client's houses while they dine at a fancy Italian restaurant, inadvertently stumbles upon a far more dangerous criminal – a sadistic serial killer played Doctor Who star David Tennant – earning a chance to redeem himself in this down-and-dirty, armrest-clutching shocker.
David Tennant relishes portraying men of an evil persuasion and commented: "There's something delicious about getting to indulge in all the dark corners of human psychology".
Further premium premieres include VICTOR CROWLEY, Adam Green's horrifying rebooted journey back to the haunted, blood-drenched bayou, Francis Ford Cappola's powerful BRAM STOKER'S DRACULA, starring Gary Oldman as the immortal Count, and CELL, best-selling horror author Stephen King's acclaimed tech-inspired apocalyptic nightmare, starring John
Cusack and Samuel L. Jackson and Russell Mulcahy's iconic sword-sweeping fantasy thriller HIGHLANDER,
Plus, there is Renny Harlin's gripping psychological chiller MINDHUNTERS, starring Val Kilmer and Christian Slater, Tom Nagel's supernatural road-trip horror THE TOYBOX, starring Denise Richards and Mischa Barton and DOOM, a twisty, alien mutating drama starring Dwayne 'The Rock' Johnson, Rosamund Pike and Karl Urban.
Horror Channel: Be Afraid
TV: Sky 317 / Virgin 149 / Freeview 70 / Freesat 138
Website: http://www.horrorchannel.co.uk/
Facebook: https://www.facebook.com/horrorchannel
Twitter: https://twitter.com/horror_channel