Back to News list
Horror Channel New Year Premieres
Film news (UK): Horror Channel ushers in New Year with monstrous Saturday night premieres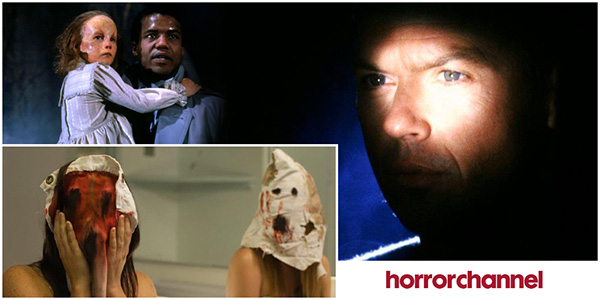 Horror Channel gets the New Year off to a horrifying start with three thrilling primetime Saturday night channel premieres, including John Schlesinger's gripping psychological thriller PACIFIC HEIGHTS, starring Melanie Griffith, Matthew Modine and Michael Keaton. Plus, there's Clive Barker's dark monster fantasy NIGHTBREED, starring David Cronenberg, and Anthony DiBlasi's claustrophobic, intensely creepy LAST SHIFT.
Other highlights for January include Bernard Rose's FRANKENSTEIN, a stylishly smart update of the classic myth, starring Xavier Samuel, Danny Huston, Carrie-Anne Moss and Tony Todd, Scott Stewart's compulsive alien home-invasion thriller DARK SKIES, SERENITY, the big screen continuation of Joss Whedon's 2002 television series Firefly, Christopher Smith's BLACK DEATH, a brooding, bloody plague-ridden action horror, starring Eddie Redmayne, Leigh Janiak's acclaimed HONEYMOON starring Harry Treadaway and Rose Leslie and Caroline Labrèche & Steeve Léonard's unusual and compelling sci-fi thriller RADIUS.
Full film details in transmission order:
SATURDAY NIGHT PREMIERES
Saturday 9 January @ 21:00 – PACIFIC HEIGHTS (1990) *Channel Premiere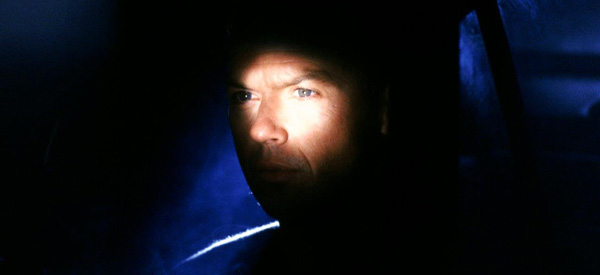 Patty (Melanie Griffith) and Drake (Matthew Modine) want their downstairs tenant, Carter Hayes (Michael Keaton), to pay the rent. He won't. They want him to leave. He won't. And Hayes, a sociopathic scam artist, has made sure he has the law on his side. As he tries to drive them out of their own home, the couple must take drastic measures to fight back.
Saturday 16 January @ 21:00 – LAST SHIFT (2014) *Channel Premiere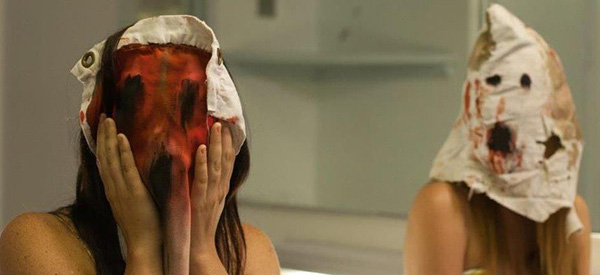 Rookie police officer, Jessica Loren (Juliana Harkavy), has been assigned the last shift at a transitioning police station and must wait for a hazmat crew to pick up biomedical evidence. Ordered not to leave the station under any circumstance, Jessica comes to learn that it's more than just an outdated station, it is home to the ultimate embodiment of evil and his devoted blood thirsty followers. Jessica is left to fend for herself in the Devil's playground.
Saturday 23 January @ 21:00 – NIGHTBREED (1990) *Channel Premiere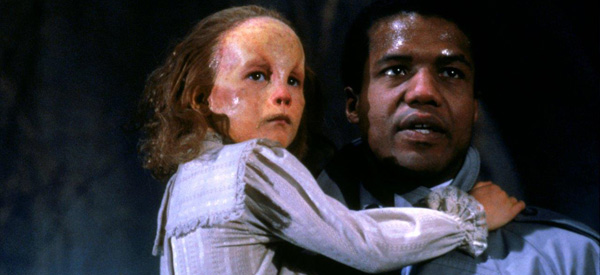 Boone may be a troubled young man, but his troubles are just beginning. Set up as the fall guy in a string of slasher murders by a serial-killing psychiatrist (David Cronenberg), he decides he'll hide by crossing the threshold that separates "us" from "them" and sneak into the forbidden realm of Midian. Boone will live among the monsters. They are the Nightbreed, denizens of a world beyond death.
OTHER FILM HIGHLIGHTS
Tuesday 5 January @ 21:00 – RADIUS (2017)
Liam wakes from a car crash with no memory of who he is. As he makes his way into town to look for help, he finds only dead bodies, all with strange pale eyes. Liam's first assessment is that a virus is present in the air but he soon discovers the terrible truth: anyone who comes within a 50-foot radius of him dies instantly.
Sunday 10 January @ 21:00 – FRANKENSTEIN (2015)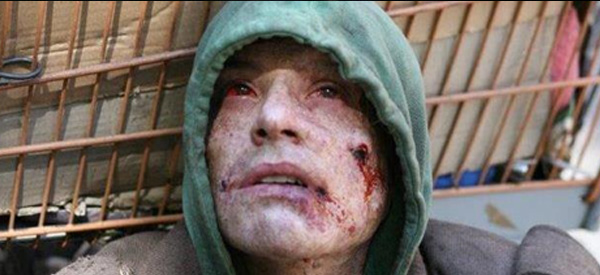 Adam (Xavier Samuel) is artificially created with a revolutionary 3D printer by married research scientists. But when bodily malfunctions relegate him to the scrapheap, Adam faces nothing but aggression and violence from the world around him as he discovers the true nature of humanity. Told from the Monster's perspective and showcasing a stunning performance by Twilight's Xavier Samuel, this brilliant adaptation gives horror icon Tony Todd his best role in years as blind hobo Eddie.
Thursday 14 January @ 21:00 – HONEYMOON (2014)
Young newlyweds Paul (Harry Treadaway) and Bea (Rose Leslie) travel to a remote, romantic lake country for their honeymoon, Shortly after arriving though, Paul finds Bea wandering in the forest for no apparent reason. As her behaviour gets increasingly peculiar, He begins to suspect something more sinister than sleepwalking took place deep in the woods.
Thursday 21 January @ 21:00 – DARK SKIES (2013)
The Barrett family start to experience an escalating series of disturbing phenomena occurring around their suburban home, leading them to believe that they are being targeted by an unimaginable deadly force. They soon realise that they must uncover this deadly mystery, by any means necessary, before it's too late.
Sunday 24 January @ 21:00 – SERENITY (2015)
From the mind of Joss Whedon (TV's Buffy the Vampire Slayer) comes this edge-of-your-seat adventure about a renegade crew who agree to hide a fugitive with a deadly secret aboard their ship.
Saturday 30 January @ 21:00 – BLACK DEATH (2007)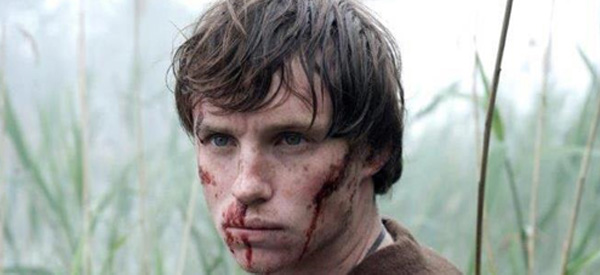 Plague-ridden medieval England: the country is in a death-ridden turmoil. One hope remains – rumours of a village that is unaffected by the deadly disease. As God's ambassador, young monk Osmund (Eddie Redmayne) is tasked in leading the fearsome knight Ulrich (Sean Bean) and his group of mercenaries to the remote village. Their quest is to hunt down a necromancer – someone able to bring the dead back to life. It's a quest that will put their faith to the ultimate test…
Website: http://www.horrorchannel.co.uk/
Facebook: https://www.facebook.com/horrorchannel
Twitter: https://twitter.com/horror_channel