Back to News list
Horror Channel December 2021 Premieres
Film news (UK): Horror Channel unwraps eight UK TV premieres for December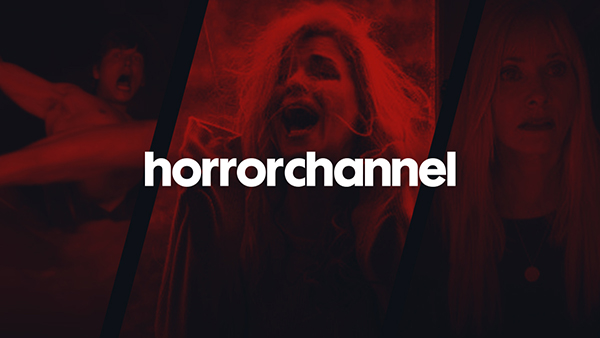 Horror Channel comes bearing gory gifts for the Xmas season, presenting eight UK TV premieres, including Abigail Blackmore's gruesome and comically dark TALES FROM THE LODGE, starring Mackenzie Crook, Sophie Thompson and Johnny Vegas, cosmic chiller SACRIFICE, starring horror icon Barbara Crampton and AQUASLASH, a mad exploitation slasher harking back to the classic 1980s era of gushing blood and teenage turmoil.
Also showing for the first time on British TV are Justin Benson and Aaron Moorhead's romantic body horror SPRING, Greg McLean's supernatural horror THE DARKNESS, starring Kevin Bacon. deadly thriller, DESOLATION, Brit monster-munching caper THE YOUNG CANNIBALS and FORGET EVERYTHING AND RUN, where The Walking Dead meets The Revenant.
Plus, there are channel premieres for two inspired remakes with all-star casts – THE WOLFMAN, which brings the myth of a man cursed into lycanthropy back to its iconic origins and stars Benicio Del Toro Anthony Hopkins, Emily Blunt and Hugo Weaving, and PSYCHO (1998), Gus Van Sant's revival of the Hitchcock classic, which stars Anne Hech, Viggo Mortensen, Vince Vaughn, Julianne Moore and William H. Macy.
---
Full film details in transmission order:
Fri 3 Dec @ 21:00 – DESOLATION (2017) *UK TV Premiere
A young mother, her son, and her best friend venture into the remote wilderness to scatter her late husband's ashes. On their trek home, they begin to realise that a lone hiker has been following them. A series of disturbing encounters forces the grieving family to confront their deepest fears when the stranger's true motives are revealed.
Fri 3 Dec @ 22:35 – FORGET EVERYTHING AND RUN (2021) *UK TV Premiere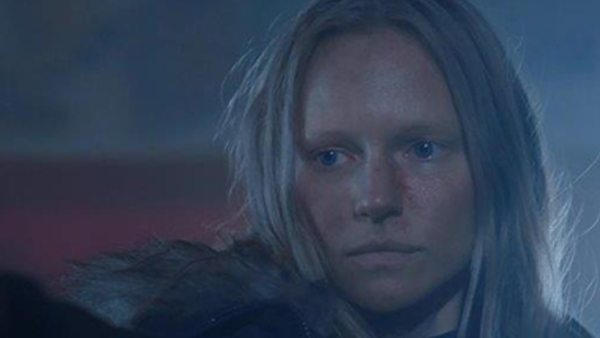 When a virus ravages a mountain community the survivors must flee from the monsters it created into the barren wilderness. Scavenging, freezing and dying, one family will fight for their lives against marauders hell-bent on revenge. As humanity clings to hope, their only chance for survival is forming an alliance with the monsters that came calling.
Sat 4 Dec @ 21:00 – PSYCHO (1998) *Channel Premiere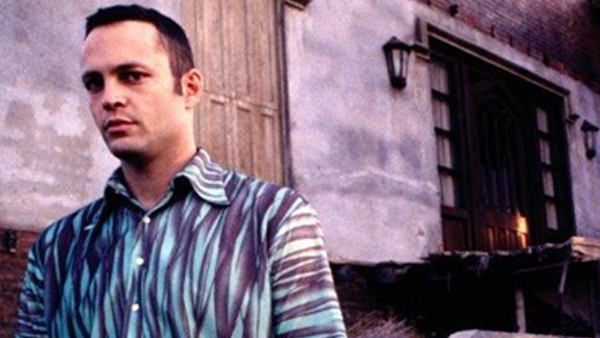 Oscar winning director Gus Van Sant revives the Hitchcock classic with an all-star cast. Anne Hech stars as the young Marion Crane who flees her old life with $40,000 and makes for California. On her way she stops at a quaint little motel for a good night's sleep and a refreshing shower…Also stars Viggo Mortensen, Vince Vaughn, Julianne Moore and William H. Macy..
Sun 5 Dec @ 21:00 – SPRING (2014) *UK TV Premiere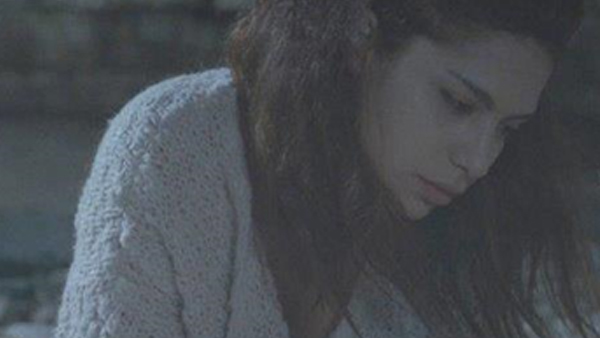 A young man in a personal tailspin flees from the US to Italy, where he sparks up a romance with a woman harbouring a dark, primordial secret. Directed by Justin Benson and Aaron Moorhead (Resolution, Synchronic) and starring Lou Taylor Pucci, Nadia Hilker and Francesco Carnelutti,
Fri 10 Dec @ 21:00 – AQSASLASH (2019) *UK TV Premiere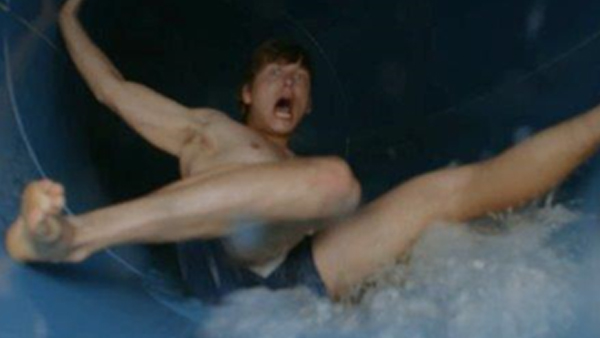 The Wet Valley Water Park welcomes high school students celebrating their graduation in all their unleashed libido glory. However, in the midst of the ribald romping revels, a black-gloved murderer is tinkering with the water slides and sabotaging the swimming pools. Thrills, chills, spills and screwball comedy meet splashy shocks and gory dismemberment in a chlorine and blood drenched murder mystery.
Sat 11 Dec @ 21:00 – THE DARKNESS (2016) *UK TV Premiere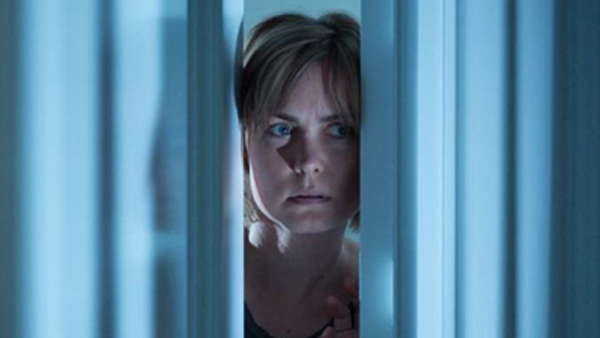 A family unwittingly bring a paranormal force home with them after returning from a Grand Canyon vacation. Feeding off of their own fears, the evil presence threatens to destroy them from within as it takes over their home and their lives. Directed by Greg McLean (Wolf Creek), this superior supernatural thriller stars Kevin Bacon and Radha Mitchell.
Sun 12 Dec @ 21:00 – SACRIFICE (2020) *UK TV Premiere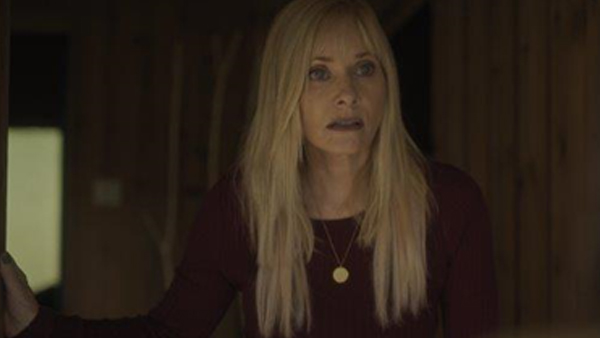 After the death of his mother, New York-based Isaac and his pregnant wife Emma return to the Norwegian village on a remote island of his birth to deal with an unexpected inheritance. There they find themselves caught in a waking nightmare as an ancient frightening evil is awakened to claim the colour of madness in a birth right of its own.
Fri 17 Dec @ 21:00 – THE YOUNG CANNIBALS (2019) *UK TV Premiere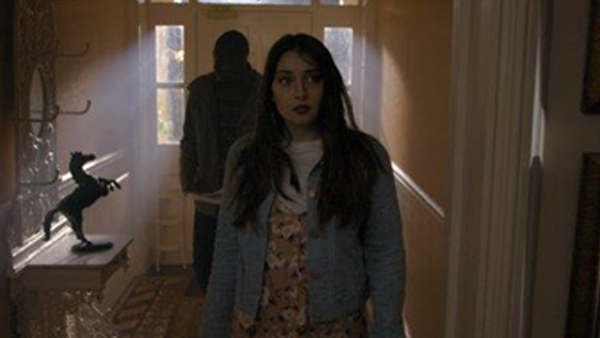 A group of friends head to a secluded campsite, where they plan on spending a relaxing weekend by the lake. What they didn't plan on, was being tricked into eating burgers made of human flesh. This act summons an unrelenting supernatural creature, which will hunt them down one by one. Abandoned in the wilderness, they must fight for their lives if they wish to make it out of the woods.
Sat 18 Dec @ 21:00 – THE WOLFMAN (2010) *Channel Premiere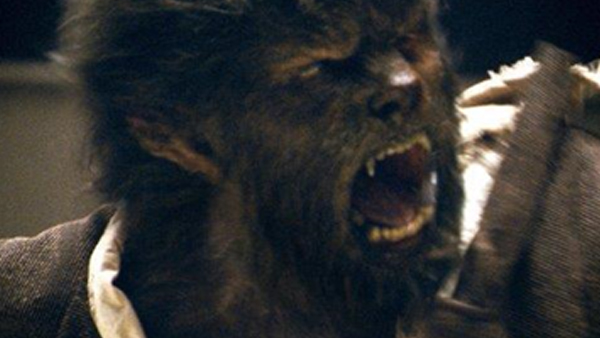 Benicio Del Toro plays a haunted nobleman lured back to his family estate after his brother vanishes. Reunited with his estranged father (played by Anthony Hopkins), he sets out to find his brother…and discovers a horrifying destiny for himself. Emily Blunt and Hugo Weaving also star in a riveting tale Inspired by the classic Universal film that launched a legacy of horror.
Sun 19 Dec @ 21:00 – TALES FROM THE LODGE (2019) *UK TV Premeire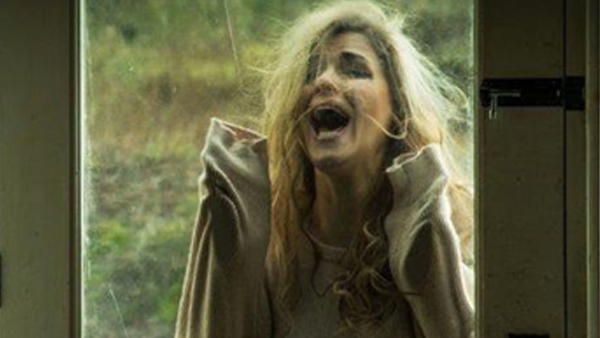 A group of friends gather at a remote lodge to honour a recently-deceased friend. Everyone makes the most of a gloomy situation by celebrating the best way they know how: swapping silly, scary stories that would have earned a giggle from their dearly departed pal. Urban legends about a masked slasher, a paranormal ghost hunt and a post-apocalyptic wasteland soon lose their fun shock value as the sextet become stuck in a true terror tale that exposes dark secrets no one could have possibly foreseen.
---
TV: Sky 317 / Virgin 149 / Freeview 70 / Freesat 138
Website: http://www.horrorchannel.co.uk/
Facebook: https://www.facebook.com/horrorchannel
Twitter: https://twitter.com/horror_channel