Back to News list
Film news: Supernatural horror feature THE WELL announces shoot dates
Lauren LaVera, Claudia Gerini and Giovanni Lombardo Radice cast in Federico Zampaglione's next movie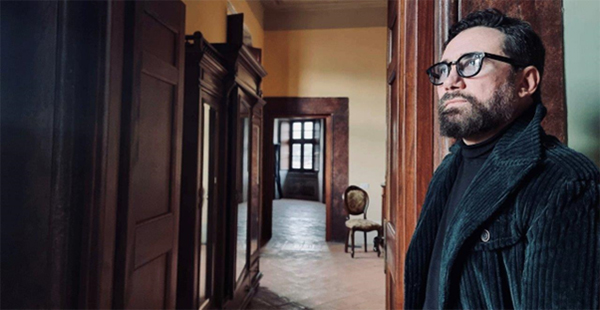 Federico Zampaglione is returning to the horror genre with dark supernatural thriller THE WELL, which commences a 4-week shoot from March 6, in locations around Rome; the principle location being a haunted house in Sambuci.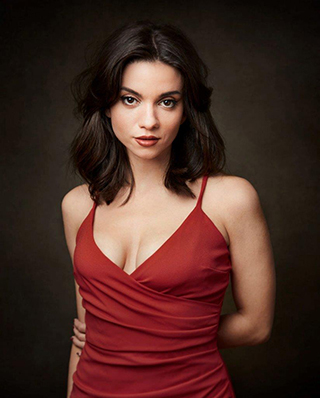 THE WELL stars Lauren LaVera (pictured left), fresh from her lead role in the box-office smash Terrifier 2, as Lisa Gray, a budding art restorer, who travels to a small Italian village to bring a medieval painting back to its former glory. Little does she know she is placing her life in danger from an evil curse and a monster born of myth and brutal pain.
Written by Zampaglione and Stefano Masi, the film's principal producer, this gripping journey into the depths of evil also stars Claudia Gerini, Giovanni Lombardo Radice, Linda Zampaglione, Jonathan Dylan King, Lorenzo Renzi, Taylor Zaudtke, Gianluigi Calvani and Yassine Fadel.
Zampaglione commented: "Here I am…back on the horror horse! I deeply love this genre, because it speaks to the human soul, investigates our unknown fears and gets lost in deep darkness whilst clinging to a blade of light. THE WELL pushes at the most extreme emotions, destroying the border between reality and fantasy, good and evil, life and death. You will discover that evil has new depths".
THE WELL is an Iperuranio Film production, directed by Federico Zampaglione, written by Federico Zampaglione and Stefano Masi, and produced by Stefano Masi and Mario Pezzi. DoP: Andrea Arnone, SFX: Carlo Diamantini, Costume Design: Antonella Balsamo, Make up: Federica Puglielli, Set Designer: Blazej Wasiak.
PR contact: Greg Day | Clout Communications | greg@cloutcom.co.uk | @cloutcomcouk
Social Media: IG: @thewell_movie; FB The Well movie; TW @Thewell_movie,  Tik Tok @thewell_movie