Back to News list
UPON A TIME IN LONDON Andy Beckwith Interview
Ahead of the theatrical & VOD release of British gangster movie ONCE UPON A TIME IN LONDON on April 19, Andy Beckwith chats about mastering physical challenges, being nasty to Maisie Williams and future projects.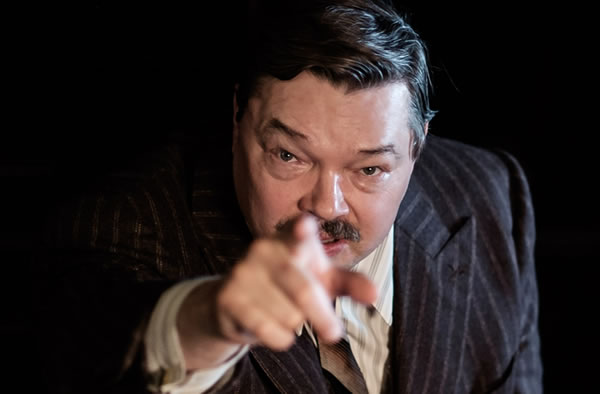 Q: You star in ONCE UPON A TIME IN LONDON as 'Sonny the Yank'. Tell us about your character and the challenges you faced?
His real name is Bernard Schack and he was Jack Comer's right hand man. Sonny was an enforcer for Jack and had many a tussle with Billy's gang. The biggest challenge for me was the physical fight scenes as there were a lot of people fighting and throwing punches and using weapons, it was all about the timing and making it look real without anyone getting hurt and listening and watching the stunt men.
Q: You're reunited with Terry Stone, having worked together on the Rise of The Foot Soldier franchise and Hell to Pay. Tell us what he's really like!
Terry is a lovely man in real life, extremely hard working whilst looking after everyone and producing films at the same time. I acted in his first film Hell to Pay, but didn't have a scene with him, same with Rise of the Footsoldier. When I saw Terry on the first day of filming, I told him that it had been 16 years since we last saw each other. I am very proud of what he has achieved so far, onwards and upwards Mr Stone.
Q: This is your first time working with director Simon Rumley. How would you describe the experience?
It was great to meet and work with Simon, a true professional and perfectionist, a real gentleman. He worked so hard during this shoot and made everyone else do the same. I hope our paths cross again one day.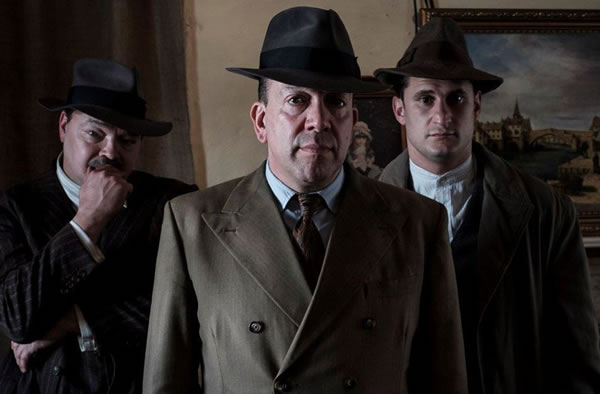 (l-r) Andy Beckwith, Terry Stone & Josh Myers
Q: Your first gangster role was as the brooding henchman 'Errol' in Guy Ritchie's Snatch. A memorable debut indeed, but how do you now reflect on your break-out film?
Wow my first film, that was decades ago. I hadn't had any acting training and I was working a plasterer, I had done one amateur play called Stags and Hens by Willie Russell and then I got a chance to audition for a showcase called Last Orders, which was going to The Groucho Club, I got the part of an East End salesman, I was signed up to a company called Villiers and Hudson and Snatch was my first audition, I loved every minute of it and got to work with some amazing people.
Q: You reached the heights of villainy playing the thoroughly despicable 'Rorge' in Game of Thrones. Can you share some of your most abiding on-set memories?
Rorge is probably the most hateful character I have played to date. The memory that sticks is when I was about to do my first scene in Belfast with Maisie Williams aka Arya Stark, I say some hateful things to her and at the time she was only 14. I was very nervous about the scene and even more so when I found out her mother was there. The scene went well and both Maisie and her mum were lovely to me.
Q: Did you always want to an actor?
I first wanted to be a singer but after flirting with a couple of bands I moved onto acting.
Q: Do you think, given the current knife-crime epidemic in the UK, there is a danger of films like ONCE UPON A TIME IN LONDON glamourising gang-crime culture?
It is terrible what is going on in cities around the UK. I hope that these gangs will put down their knives and realise that life is precious and worth living. OUATIL is a gangster film and I hope people who watch it, just watch it.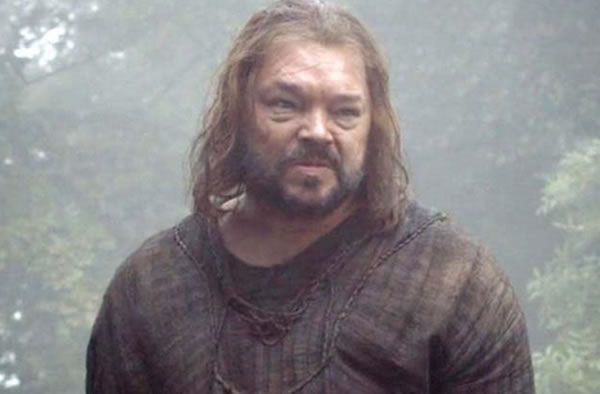 Andy Beckwith as Rorge in Game of Thrones
Q: What's in the pipeline?
I am waiting to get the greenlight to start shooting Brigantia, a film about the Druids of England 568AD. I hope to be back in the USA later this year. I did a scene with Chris Hemsworth in the new Men in Black and I'm in a film called The Coldest Game with Bill Pullman, both out this year. I am also in Knightfall: Season 2.
Q: Finally, what's your favourite gangster film?
My favourite gangster film has to be The Long Good Friday with Bob Hoskins.
ONCE UPON A TIME IN LONDON is In selected cinemas and available on Digital HD from 19th April 2019