Back to News list
Adam Green's HATCHET to receive UK TV premiere on Horror Channel.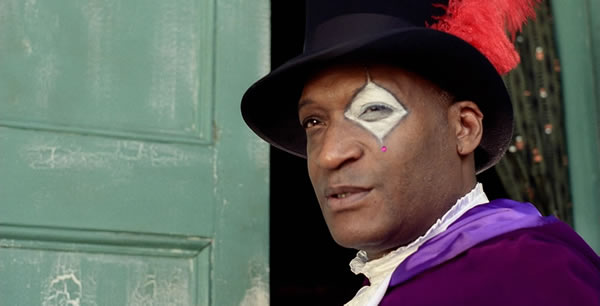 Tony Todd in Hatchett
Twelve years after HATCHET, Adam Green's jaw-dropping gory throwback to the Golden Age of slasher shockers, was first unleashed upon festival audiences world-wide, Horror Channel will be broadcasting its UK TV Premiere on Fri Sept 14, 9pm.
Admired for its genuinely funny script, standout performances and skilled diversionary tactics for consistent jumpy scares, HATCHET is still as sharp as they come. Joining horror icon Kane Hodder are Elm Street's Robert Englund and Candyman's Tony Todd in a timeless cult favourite that gloriously chops to the heart of why fans love the slice-and-dice genre so much.
Green said today: "A decade and three sequels later! It's about time that the film played on UK TV and the Horror Channel feels like its natural home".
Horror Channel blood-splattered September line-up also gives TV firsts for Kieran Parker's OUTPOST III: RISE OF THE SPETSNAZ (Sun 15 Sept @ 23:00), the third instalment of the hit Nazi zombie action horror franchise, Steven Sheil's graphic underground thriller DEAD MINE (Sat 22 Sept, 9pm), set in Indonesia, and Will Canon's haunted house horror DEMONIC (Sat 29 Sept, 9pm).
And that's not all. There are also network premieres for the gory and hilarious 100 BLOODY ACRES (Sat 8 Sept, 9pm), the erotic, murderous three-hander THREE (Sat 1 Sept, 9pm) starring Kelly Brook, Billy Zane and Juan Pablo Di Pace, Jed Weintrob's psychological serial killer shocker SCAR (Fri 7 Sept. 11pm) and BLOODSUCKING BOSSES (Fri 28 Sept, 9pm), a comedy horror from the popular Dr God Comedy team
Plus, to celebrate the series launch of Stephen King's Sci-fi adaptation UNDER THE DOME (from Fri 21 July, 8pm for 13 weeks) the channel is broadcasting a marathon of King film adaptations including CHRISTINE, CUJO, THINNER & CHILDREN OF THE CORN (from Fri 21 July, 9pm).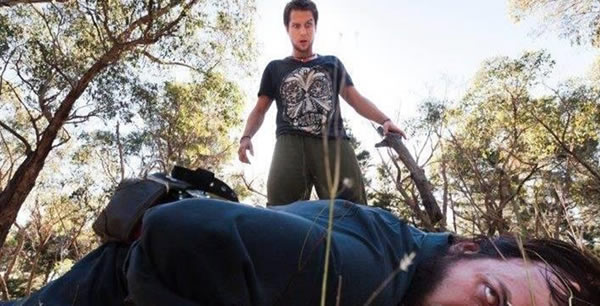 100 Bloody Acres
Horror Channel: Be Afraid
TV: Sky 317 / Virgin 149 / Freeview 70 / Freesat 138
Website: http://www.horrorchannel.co.uk/
Facebook: https://www.facebook.com/horrorchannel
Twitter: https://twitter.com/horror_channel