Back to Film & DVD list
Await Further Instructions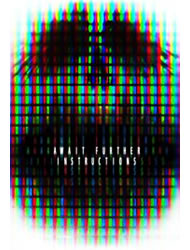 The latest feature film from Johnny Kevorkian (THE DISAPPEARED), is a darkly monstrous tale of tyranny and television.
Produced by Jack Tarling of Shudder Films and Alan Latham of GSP Studios, the cast includes David Bradley, Sam Gittins and Holly Weston.
Currently in post-production, Clout PR handled the Unit Publicity.